Walk-in Chiropractor Near the Palm Restaurant in Miami Beach
Walk-in Chiropractor In Miami Beach
$29 CHIROPRACTIC ADJUSTMENTS


FIRST TIME AND EVERY TIME​
    No Appointments
    No Hidden Fees
    Don't Like People Touching Your Neck? That's Cool With Us.
Monday: 
Tuesday: 
Wednesday: 
Thursday: 
Friday:
Saturday: 
Sunday: 
12:00 PM – 8:00 PM
12:00 PM – 8:00 PM
12:00 PM – 8:00 PM

12:00 PM – 8:00 PM

12:00 PM – 8:00 PM

10:00 AM – 6:00 PM

Closed
FIRST TIME AND EVERY TIME
Includes any or all of our chiropractic services during your visit.
Want more info? Fill out the form and we will be in touch.
Don't Want Your Neck Touched? That's Cool With Us.
Ready to feel good again? Let's get cracking!
If pain is stopping you from being able to fully enjoy the delicious food and fun atmosphere of Palm Restaurant, or any of the other exciting activities that Miami Beach has to offer, then SnapCrack's walk in chiropractor in Miami Beach near the Palm Restaurant is here to help. Far too many people are of the view that pain can either be medicated or endured; however, this is by no means the case. SnapCrack chiropractic treatments are a natural solution that will bring a range of different benefits to allow you to live a healthy lifestyle.
SnapCrack Care for Optimal Wellbeing 
When you think of chiropractic care, you probably imagine spinal realignment designed to ease specific aches and pains. SnapCrack treatments can, of course, help with a whole range of different injuries and conditions such as back pain, neck pain, growing pains, migraines, arthritis, among others, but many of the lesser-known benefits might surprise you.
Chiropractic Care Can Boost your Immune System
While most other forms of treatment can often involve the use of medication or even costly and time-consuming surgeries, chiropractic care is a way of naturally stimulating recovery. Many injuries cause spasms and inflammation, which can further slow down the time it takes to return to normal. Chiropractic treatments not only reduce the pain of an injury but adjustments and manipulation break up scar tissue to increase flexibility and elasticity, speeding up recovery times. 
Reduce Digestive Problems
If you suffer from digestive problems, visiting a SnapCrack chiropractor is a great way to ease your suffering. This is due to the fact that misalignment of particular parts of the spine has been found to prevent proper digestion.
Improve your Quality of Sleep
Pains, especially those associated with the spine, can have a big effect on your sleep. A SnapCrack chiropractor can ease your pains to help you get the sleep you need to focus and live a healthy and active lifestyle.
Lowers High Blood Pressure
A misaligned spine can have a big impact on your body's functions, such as maintaining blood pressure, which, when left untreated, can lead to more serious health conditions.
Improved Balance
Your spine plays an important part in your ability to balance. This means that chiropractic adjustment can have a big impact in preventing injuries caused by slipping or falling accidents.
SnapCrack Chiropractic Care Can Help Your Breathing
The lungs, just like every other part of your body, rely on the ability of nerve functions to property travel from the brain to the spinal cord. When there is a misalignment in the thoracic and mid-cervical regions of the spine, the lungs can be greatly affected, leading to abnormalities like asthma. A SnapCrack chiropractor can help to reduce any inflammation in the lungs, which in turn enables you to be able to breathe more freely and deeply.
Benefits to Mental Health
Visiting the SnapCrack walk-in chiropractor near Palm Restaurant in Miami Beach might benefit your mental health. Not only are our caring chiropractors dedicated to creating a relaxing atmosphere, but the very process of adjustment and manipulation releases tension and inflammation that can, in turn, make patients feel less anxious and stressed.
Your Search to Find a Miami Beach Chiropractor That Cares is Over
At SnapCrack, our chiropractic care is dedicated to your needs.
Every aspect of SnapCrack, from our ethos to our practical arrangements, has been designed with our patients in mind. This is why we offer our no-wait walk-in service, to ensure that no matter how busy our patients are, they are able to receive the care they need, whenever they need it.
When you visit a SnapCrack walk-in chiropractor, you won't have to worry about any extra fees or charges. If you don't want to have an x-ray or an extra treatment, you won't have to. We charge just $29 per session, whether it is your first or your 500th visit.  
We offer a range of different treatments, using a range of manipulation and adjustment techniques, so we are able to fully tailor your treatments to your needs. This also enables us to perform very precise and specialized care, so we are able to treat the root of your pain, injury, condition, or concern so you can feel the benefits, not just today, but in the future too.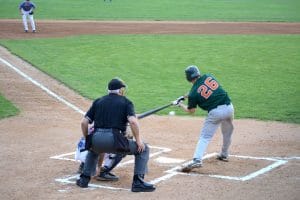 Baseball is a hugely popular sport that many people enjoy. However, injuries can happen while playing the game – whether you are a professional athlete or a novice. The repetitive hitting and throwing motions in baseball put stress on the spine and make players susceptible to strains and back pain. If you notice back pain
Read More »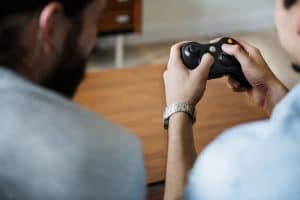 Playing video games is a fun pastime that many people enjoy. However, sitting for long hours can harm your health, particularly when it comes to your spine. Video gaming injuries are becoming increasingly common and include everything from back pain to carpal tunnel syndrome. If you start to experience pain while playing video games, you
Read More »
If you have lower back pain, then you're not alone. Studies show that over half of American adults experience back pain every year. Back pain is a widespread health condition that causes millions of lost workdays every year. Not only can back pain affect your career, but it can also have a significant impact on
Read More »