Walk-in Chiropractor Near Soho Beach House
Walk-in Chiropractor In Miami Beach
$29 CHIROPRACTIC ADJUSTMENTS


FIRST TIME AND EVERY TIME​
    No Appointments
    No Hidden Fees
    Don't Like People Touching Your Neck? That's Cool With Us.
Monday: 
Tuesday: 
Wednesday: 
Thursday: 
Friday:
Saturday: 
Sunday: 
12:00 PM – 8:00 PM
12:00 PM – 8:00 PM
12:00 PM – 8:00 PM

12:00 PM – 8:00 PM

12:00 PM – 8:00 PM

10:00 AM – 6:00 PM

Closed
FIRST TIME AND EVERY TIME
Includes any or all of our chiropractic services during your visit.
Want more info? Fill out the form and we will be in touch.
Don't Want Your Neck Touched? That's Cool With Us.
Ready to feel good again? Let's get cracking!
At SnapCrack, we are dedicated to helping all of our patients live the fullest, healthiest, and happiest lifestyle possible. That is why every single step of our treatments is centered around you, from the moment you step into the walk-in chiropractor in Miami Beach near Soho Beach House to your last treatment session. Whatever your symptoms, we are dedicated not only to reducing or alleviating your pain as much as possible but also at finding the root cause, to help you achieve a pain-free future.
How Can Our Treatments Help You?
Our team is dedicated to finding the root cause of your pain so that they are able to tailor a treatment plan around your needs, to ensure not just instant relief from pain, but long-lasting effects too. 
Back Pains
Not only can back pain have a range of different causes, but it can also manifest in a variety of different ways too; it can feel like a sharp stabbing sensation, tingling, or throbbing pains. Some of the most common causes of the back pains for the patients of our walk-in chiropractor near Soho Beach House include:
Sporting injuries
Trauma resulting from car accidents
Repetitive strain injuries
Strained muscles
The reason that so many people seek chiropractic care for their back pains is due to the physical hands-on solution it offers. Unlike the standard pain medication, chiropractic adjustment treatments do not simply reduce the feelings of pain you are experiencing, but the physical spinal manipulation helps the body to heal. This method of realignment and massage can also help individuals who are experiencing issues with their joints, ligaments, tendons, and muscles.
Neck Pain
Those who have ever experienced neck pain will tell you that it can have very real and debilitating effects on your quality of life. At SnapCrack, our team wants to help you to live a life free from the constraints of pain, which is why they will assess and treat every aspect of your neck pain. At SnapCrack, we completely design your treatment plan around you. This means that the spinal manipulation techniques we use can be completed tailored to suit any health issues or concerns you may have.
Knee Pain
Far too many people suffer from knee pain and believe that there is nothing they can do about it, assuming it is a natural part of growing older, a result of osteoarthritis, or the unavoidable synonym of an old injury.
However, this does not need to be the case. In fact, not treating knee pain can, over time, lead to other health issues such as decreased flexibility or inability to move freely. Here at SnapCrack, our adjustment techniques will help to reduce knee pain as well as reducing the amount of stress on the knee to help you go about an active lifestyle, free from aches and pains.
Other Pains We Can help With
We are dedicated to helping our patients, whatever their main health care concern may be. Our techniques can benefit many different symptoms, such as:
Shoulder pain
Sciatica
Headaches
Chronic pain
Ankle pain
Hip pain
Growing pains
How SnapCrack Treatment Can Help Health Conditions
Our services are also used as a form of treatment for chronic, long term, or other types of conditions. Not only will our treatments lessen or eliminate the pains, but it will also help your body be in the best position possible to combat the condition.
The reason that our chiropractic care can be such a valuable resource for those suffering from a condition is due to the impact that adjustment treatments can have on the nervous system. Chiropractic treatments relieve pressure from the nervous system by taking away pressure and strain from the nerves.
These techniques not only benefit pain but overall recovery rates too. This is due to the fact that the pressure put on the nerves would otherwise prohibit the ability of the nerves to send vital signals to the brain. By reducing pressure on the nervous system, chiropractic care affects the way that the other functions within the body work. Some examples of conditions that benefit from the treatment of a SnapCrack doctor include:
Bursitis
Fibromyalgia
Scoliosis
Tennis Elbow
Arthritis
Migraine
Sports Injuries
Strain Injuries
Find a Chiropractor Near Soho Beach House Today
Here at Miami Beach chiropractor SnapCrack, we are dedicated to helping you live your life to the fullest. To do this, we know that you need an expert treatment plan that is fully tailored to your needs. We also know that, when it comes to your health, things can't be scheduled.
That is why we offer a chiropractor walk-in service, with a guaranteed no wait policy, so that you can easily access help. With no referral needed, we won't ask you time-consuming questions about your insurance. All of our treatments are affordable, any and all are just $29. There will be no pressure or commitment for you to return, only the highest quality treatment that we tailor around you.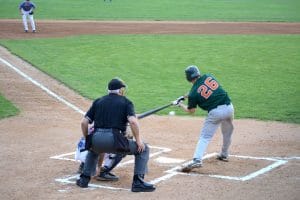 Baseball is a hugely popular sport that many people enjoy. However, injuries can happen while playing the game – whether you are a professional athlete or a novice. The repetitive hitting and throwing motions in baseball put stress on the spine and make players susceptible to strains and back pain. If you notice back pain
Read More »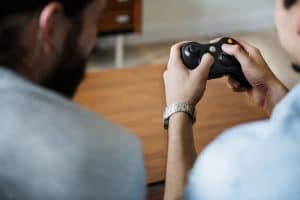 Playing video games is a fun pastime that many people enjoy. However, sitting for long hours can harm your health, particularly when it comes to your spine. Video gaming injuries are becoming increasingly common and include everything from back pain to carpal tunnel syndrome. If you start to experience pain while playing video games, you
Read More »
If you have lower back pain, then you're not alone. Studies show that over half of American adults experience back pain every year. Back pain is a widespread health condition that causes millions of lost workdays every year. Not only can back pain affect your career, but it can also have a significant impact on
Read More »