Walk-in Chiropractor Near Shula's Golf Club
Walk-in Chiropractor In Hialeah
$29 CHIROPRACTIC ADJUSTMENTS


FIRST TIME AND EVERY TIME​
    No Appointments
    No Hidden Fees
    Don't Like People Touching Your Neck? That's Cool With Us.
Monday: 
Tuesday: 
Wednesday: 
Thursday: 
Friday:
Saturday: 
Sunday: 
12:00 PM – 8:00 PM
12:00 PM – 8:00 PM
12:00 PM – 8:00 PM

12:00 PM – 8:00 PM

12:00 PM – 8:00 PM

10:00 AM – 6:00 PM

Closed
FIRST TIME AND EVERY TIME
Includes any or all of our chiropractic services during your visit.
Want more info? Fill out the form and we will be in touch.
Don't Want Your Neck Touched? That's Cool With Us.
Ready to feel good again? Let's get cracking!
As the most dynamic and forward-thinking walk-in chiropractor near Shula's Golf Club, SnapCrack offers our patients our utmost attention, ensuring that no one is left in pain for longer than strictly necessary. Our ethos revolves around keeping the patient at the forefront of everything we do, making them feel happy, healthy, and welcome once they have come to our conveniently located clinic.
A Complete Service for All
What we do is considered essential to many, especially as, over the years, we have been able to help a large number of people to go back to the lives they knew before their pain began. This includes offering improved mobility and at least a reduction in the pain they are feeling, if not complete elimination of it. The skills and experience our team here at SnapCrack are extraordinary, and we like to go the extra mile to ensure our patients are satisfied with to work.
When you come to SnapCrack, a walk-in chiropractor near Shula's Golf Club, you won't be disappointed. We will discuss every option open to you, and we will offer you our expert advice and treatment plans.
Only because we offer a fully rounded service at SnapCrack, we don't just treat the pain someone might be feeling. We don't just improve mobility. Our services don't even end when we combine the two.
We also have amazing aftercare so that the suffering doesn't return as far as can be possible. By tailoring a complete treatment plan to you and your specific issues, SnapCrack can treat the current pain, search for the root cause, and attempt to prevent the pain from returning in the future. This is a complete service.
SnapCrack has always been at the head of the pack when it comes to expert chiropractic care. We want to stay the best walk-in chiropractor in Hialeah near Shula's Golf Club. To do this, we will continue to offer our patients the very best in care and the options that are open to them.
One of these options, which is extremely popular, is the walk-in difference. We are a walk-in clinic, and that means you don't have to make an appointment; you can visit us whenever you need to and be treated that same day if the chiropractor feels that is appropriate.
When you have to wait for an appointment, you might have to wait for days, perhaps even weeks. All that time, you will be in pain, and your mobility might be extremely limited. In this case, you might not be able to work, partake in sports, enjoy other hobbies, spend time with family and friends, or even sleep properly.
Pain takes its toll on us very quickly, and that's not just in a physical sense but in a mental one too. So, the quicker you can be seen by a professional, fully qualified, and highly trained chiropractor, the better. You can come to SnapCrack's walk-in clinic today and start your journey to recovering much more quickly.
What Is the Ultimate Cause?
Being a walk-in Hialeah chiropractor clinic near Shula's Golf Club means that the experts at SnapCrack have seen very many different complaints and, although they don't have any knowledge of what's to come in advance, they are still able to treat their patients successfully. This level of skill is rare and should be highly regarded; it should be the level every other chiropractor is held up to.
On top of that, our chiropractors will delve deeper into what might be ailing you, looking to see what the ultimate root cause of your pain and suffering actually is. By treating this as well as the site of pain (assuming they are different, which is entirely possible), we can help our patients much more than if we were to ignore this idea and only treat what can be immediately obvious.
SnapCrack, a walk-in chiropractor near Shula's Golf Club, are specialists in many different areas. The spine is our main focus, but the spine is linked to all other areas of the body – via the nervous system – and that means that many different pains and problems can actually be linked back to a misaligned spine. Our manual manipulation techniques and procedures can help with:
Back, leg, hip, shoulder, and neck pain
Rehabilitation after an accident of any kind (including sporting and vehicular)
Stress symptoms
Migraines and tension headaches
Whiplash
As well as this (and more besides), we offer help and advice to anyone who might need it. Find us easily today, and let's help to get you better. We promise to keep you informed at every step, without overloading you with jargon and unnecessary information, so you can stay in control and make the decisions that are going to benefit you the best.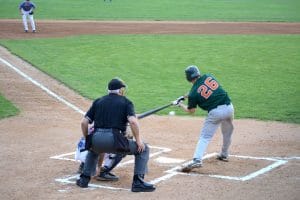 Baseball is a hugely popular sport that many people enjoy. However, injuries can happen while playing the game – whether you are a professional athlete or a novice. The repetitive hitting and throwing motions in baseball put stress on the spine and make players susceptible to strains and back pain. If you notice back pain
Read More »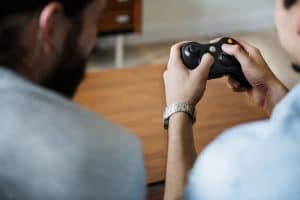 Playing video games is a fun pastime that many people enjoy. However, sitting for long hours can harm your health, particularly when it comes to your spine. Video gaming injuries are becoming increasingly common and include everything from back pain to carpal tunnel syndrome. If you start to experience pain while playing video games, you
Read More »
If you have lower back pain, then you're not alone. Studies show that over half of American adults experience back pain every year. Back pain is a widespread health condition that causes millions of lost workdays every year. Not only can back pain affect your career, but it can also have a significant impact on
Read More »