Walk-in Chiropractor Near Seminola
Walk-in Chiropractor In Hialeah
$29 CHIROPRACTIC ADJUSTMENTS


FIRST TIME AND EVERY TIME​
    No Appointments
    No Hidden Fees
    Don't Like People Touching Your Neck? That's Cool With Us.
Monday: 
Tuesday: 
Wednesday: 
Thursday: 
Friday:
Saturday: 
Sunday: 
12:00 PM – 8:00 PM
12:00 PM – 8:00 PM
12:00 PM – 8:00 PM

12:00 PM – 8:00 PM

12:00 PM – 8:00 PM

10:00 AM – 6:00 PM

Closed
FIRST TIME AND EVERY TIME
Includes any or all of our chiropractic services during your visit.
Want more info? Fill out the form and we will be in touch.
Don't Want Your Neck Touched? That's Cool With Us.
Ready to feel good again? Let's get cracking!
SnapCrack is a walk-in chiropractor in Hialeah near Seminola. Being in such a well-located position and being able to offer so many treatments and solutions to our patients means that we are well regarded in our field. We endeavor to do whatever we can to give our patients more mobility, more freedom, and much less pain.
In many situations, we can reduce that pain completely. This is done through years of experience, unrivaled knowledge, and the fact that we ask the right questions to get to the real cause of the issue in front of us. It might not be quite what it seems at first.
Everyone's Happy at SnapCrack
There aren't many professions that give as great a sense of job satisfaction as being a chiropractor. We can instantly see the change in our patients, understanding that we have played a big part in giving them back what they lost through the pain they were suffering.
This is such an honor and one that we are privileged to be able to achieve with you. People can often live for weeks, months, and in many cases years with terrible pain, thinking that there is nothing that can be done, or perhaps that the body will one day heal itself.
The body is an amazing machine, but it can always be helped along, and when it comes to a misaligned spine which is the focus of the work carried out by a good chiropractor, it definitely needs assistance; this is not something that will fix itself, no matter how long you leave it.
So, this is what we change. We make all kinds of issues that are related to this spinal problem disappear quickly and efficiently. Our patients leave us feeling happy and as though their lives can start over; this is very special indeed.
That's not the end of what we do either; we don't simply treat the patient and wave goodbye. We offer an extensive aftercare plan that helps to teach the patient what they need to know to prevent the injury from occurring again.
Plus, if any ongoing specialist exercises are required, we give those instructions too. Plus, remember we are always on the other end of the phone or an email away if there are any other questions. Our patients are important to us, so we treat them well even after we have seen them.
We Are A Walk-In Chiropractor
Whether you have come to a conclusion yourself, or you've been told to see a chiropractor by a doctor, the result is the same; you need to find a chiropractor who will be able to see you as quickly as possible, to reduce your pain and help you get your life back where it should be in terms of your free time, work, school, and anything else that your pain is hindering.
There is a problem, however. Most chiropractors require you to make an appointment before you can be seen, and this can delay your treatment by weeks, perhaps even months.
At SnapCrack, we would never require an appointment. We are a walk-in Hialeah chiropractor near Seminola, and that means you can come to visit us when you need our help, and you won't have to wait for days or weeks. In some cases, depending on when you come, you won't even have to wait for hours.
Our friendly, experienced team will work with you right away to determine just what the issue is and how we can help you. Often you can leave our friendly, welcoming clinic feeling so much better than when you walked in, and you'll be surprised at what we can do to help you.
Unless you're a chiropractor yourself, or you've known someone who has needed the help of a chiropractor in the past (maybe it was even you), you may not be entirely sure what we do, and how we can help you.
You might not realize that the condition that's making your life so hard right now is something that we can treat and reduce or even eliminate altogether. If you're not sure about any aspect of what a chiropractor does and who and what we can treat, just ask us. It's what we're here for.
If we can't treat you, we'll be honest and open from the start, and if we can treat you, we can start as soon as you're ready. This can be a huge relief and one that begins the mental healing process by itself. The physical process will need some extra help, and that's what we're for.
At SnapCrack, your age is not a problem, and you won't have a condition we haven't seen before. You will be treatable in most cases, and you will have choices. At SnapCrack, we aim to give our patients these choices, explaining them fully, and giving you the best care possible. This is what we do every day at SnapCrack; it's what we're good at.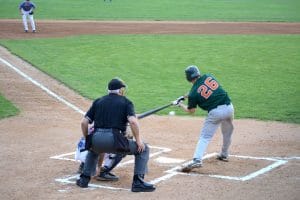 Baseball is a hugely popular sport that many people enjoy. However, injuries can happen while playing the game – whether you are a professional athlete or a novice. The repetitive hitting and throwing motions in baseball put stress on the spine and make players susceptible to strains and back pain. If you notice back pain
Read More »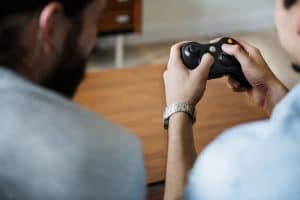 Playing video games is a fun pastime that many people enjoy. However, sitting for long hours can harm your health, particularly when it comes to your spine. Video gaming injuries are becoming increasingly common and include everything from back pain to carpal tunnel syndrome. If you start to experience pain while playing video games, you
Read More »
If you have lower back pain, then you're not alone. Studies show that over half of American adults experience back pain every year. Back pain is a widespread health condition that causes millions of lost workdays every year. Not only can back pain affect your career, but it can also have a significant impact on
Read More »