Walk-In Chiropractor Near Overtown
Walk-in Chiropractor In Brickell
$29 CHIROPRACTIC ADJUSTMENTS


FIRST TIME AND EVERY TIME​
    No Appointments
    No Hidden Fees
    Don't Like People Touching Your Neck? That's Cool With Us.
Monday: 
Tuesday: 
Wednesday: 
Thursday: 
Friday:
Saturday: 
Sunday: 
12:00 PM – 8:00 PM
12:00 PM – 8:00 PM
12:00 PM – 8:00 PM

12:00 PM – 8:00 PM

12:00 PM – 8:00 PM

10:00 AM – 6:00 PM

Closed
FIRST TIME AND EVERY TIME
Includes any or all of our chiropractic services during your visit.
Want more info? Fill out the form and we will be in touch.
Don't Want Your Neck Touched? That's Cool With Us.
Ready to feel good again? Let's get cracking!
We don't want you to worry about your busy lifestyle being interrupted by pain or injury. We definitely don't want to exacerbate that by expecting you to wait for an appointment. Our full walk-in service means that you have a completely hassle-free option for professional chiropractic care that eliminates appointments and long waiting times altogether.
You can visit us whenever it suits you, even on a whim!
When you visit us at our chiropractors in Brickell near Overtown, we can work to ease your pain and provide spinal adjustment in as little as five minutes.
Chiropractic Care for the Busy Working Lifestyle
If you're a busy, working professional, you've probably run into your share of aches and pains. Whether it's too long spent hunched over a desk, aching joints from too much commuting, or just general aches and pains, we can help you. Even if it's a heavy head or neck, spinal readjustment will have your whole body feeling right in no time.
At SnapCrack's Brickell chiropractor clinic in Brickell near Overtown, we offer hassle-free treatment with no hidden costs.
Chiropractic Care for Students
Students have just as demanding a schedule as working professionals, especially if you're holding down a job at the same time. Perhaps stress is disrupting the natural flow of your body and giving you aches and pains. Maybe your bad posture at your study desk and in your lecture halls is causing you pain and problems instead.
Our easy walk-in policy means you can easily fit your chiropractic visit around your study or working schedule and pop in to see us whenever it is best for you. All of our treatments are affordable and quick, meaning no worries about ongoing payments or extensive paperwork – you've probably had enough of papers!
Chiropractic Care for Professional Athletes
If you're a professional athlete constantly pushing your body to the limits, then our chiropractic care is going to be hugely beneficial to you. You may need a chiropractor to help get your body back in line or recover from an injury. You may also need the option to have it done as quickly and as hassle-free as possible to get you in and out and back to your routine in no time.
We don't want to see you out of action, which is why our walk-in center welcomes all athletes who need assistance with pain management and more.
Chiropractic Care for the Active Lifestyle
You don't have to be a professional athlete to warrant chiropractic treatment for activity-related injuries. Any exercise, such as jogging or running, can put wear and tear pressure on your body over time and cause pain or injuries. Chiropractic adjustment can help with that.
Regular Chiropractic Adjustment is a Preventative Care Plan, Too
You don't have to think of spinal adjustment as something you seek after you've suffered an injury, or when aches and pains begin. Regular spinal adjustment can help to prevent pain and problems for the long term, decreasing the risk of further issues down the line.
Injury Prevention
You may not always know you have an issue with your spine, especially if it's a subtle misalignment that isn't yet causing significant problems. However, if you continue with a fast-paced and active lifestyle that pushes your body to its limits, a small misalignment is going to cause further problems, as well as increasing the likelihood of injury.
As such, visiting our chiropractors on a regular basis means that your spine and body is always in its best shape for you to continue with your lifestyle without worry. Think of it as a healthy warm-up!
Reduction of Recovery Time
Waiting to recover from an injury can be a painful process, not only physically but mentally, especially if it has you put of action from either work or something you enjoy. For a professional athlete, this is worse if being out of action for a significant period is going to affect your performance.
Chiropractic care seeks to get the body moving again in the least time needed, as it helps to promote better circulation and flexibility. Spinal realignment can, therefore, get the body back to normal at a quicker pace, reducing recovery time.
Whether you're a professional athlete or not, having more flexibility is always beneficial. Your spinal column is the integral force behind your body's movement, which means a compromised spine isn't going to let your body move as it should. Regular chiropractic care means that your spinal column is always free to move easily, preventing stiffness or aches.
Eliminating Pain
Chiropractic care is ideal for those athletic bodies that have been pushed to the limit and need a little TLC. Having your spine realigned means treating all those aches and pains that have built up through your work. Chiropractic care sees your body treated and looked after.
Contact SnapCrack Today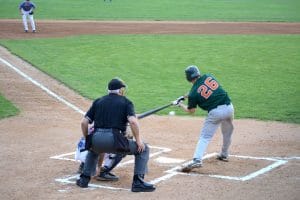 Baseball is a hugely popular sport that many people enjoy. However, injuries can happen while playing the game – whether you are a professional athlete or a novice. The repetitive hitting and throwing motions in baseball put stress on the spine and make players susceptible to strains and back pain. If you notice back pain
Read More »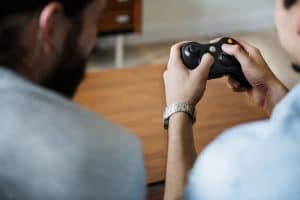 Playing video games is a fun pastime that many people enjoy. However, sitting for long hours can harm your health, particularly when it comes to your spine. Video gaming injuries are becoming increasingly common and include everything from back pain to carpal tunnel syndrome. If you start to experience pain while playing video games, you
Read More »
If you have lower back pain, then you're not alone. Studies show that over half of American adults experience back pain every year. Back pain is a widespread health condition that causes millions of lost workdays every year. Not only can back pain affect your career, but it can also have a significant impact on
Read More »