Walk-in Chiropractor Near Opa-Locka
Walk-in Chiropractor In Hialeah
$29 CHIROPRACTIC ADJUSTMENTS


FIRST TIME AND EVERY TIME​
    No Appointments
    No Hidden Fees
    Don't Like People Touching Your Neck? That's Cool With Us.
Monday: 
Tuesday: 
Wednesday: 
Thursday: 
Friday:
Saturday: 
Sunday: 
12:00 PM – 8:00 PM
12:00 PM – 8:00 PM
12:00 PM – 8:00 PM

12:00 PM – 8:00 PM

12:00 PM – 8:00 PM

10:00 AM – 6:00 PM

Closed
FIRST TIME AND EVERY TIME
Includes any or all of our chiropractic services during your visit.
Want more info? Fill out the form and we will be in touch.
Don't Want Your Neck Touched? That's Cool With Us.
Ready to feel good again? Let's get cracking!
If you walk into any room, pass a crowd of people on the street, drive through a city center, you are going to be in the proximity of many people who are in serious pain. The spine is often the culprit and the reason for this discomfort, whether the pain presents in the back, neck, legs, hips, shoulders, or anywhere else.
Since the spine is connected to the rest of the body through the central nervous system (a basic belief of chiropractic medicine and therapy), it makes sense that a slight (or even bigger) misalignment of the spine can cause massive problems in many people's day to day lives.
The problem is that many people choose to do nothing about their pain. This could be because they don't know that anything can be done, or they think that, given time, the body will heal itself, and all will be well. Or perhaps they are nervous about seeing a specialist such as SnapCrack, a walk-in chiropractor in Hialeah near Opa-Locka.
Whatever the reason, it is crucial for anyone who is in pain not to be afraid of seeking a chiropractor's help; getting that help can make all the difference in their lives. This is just one of the reasons why SnapCrack is such a great choice; we are friendly and informative, offering everyone the chance to be well again and get their lives back on track.
Walk-In Makes A Big Difference
SnapCrack walk-in Hialeah chiropractor near Opa-Locka makes a big difference to many people's lives. We stand out for the excellent service and treatments we can give to those who come to us, and part of what makes us so special and highly regarded is that we are a walk-in clinic.
That means you don't have to wait to see us; you can come to us when you need to without the need to make an appointment and without the need to be in pain any longer than is strictly necessary.
At SnapCrack, we don't want to see people suffer; that goes against everything we stand for. What we want is to heal and help, so why should we have an appointment system that puts people at a disadvantage? You know your body and your pain tolerance; you know when you need to be seen, not us.
Of course, you don't need to worry that, just because we operate a walk-in chiropractor near Opa-Locka that your treatment will be hurried or under par in some way. We will give you service that's just as great as the service you had to wait for, except we'll do it quicker. Instant gratification is something we are living with all the time, and at SnapCrack, we can offer that instant relief when it comes to pain too.
A Relaxed and Welcoming Environment
For some, making the ultimate decision to visit a chiropractor can be difficult. This is true even if they already know that it's going to be the best solution for their pain. Despite being sure of a positive outcome, some are simply too anxious or afraid of a clinic to do what is best for them.
We understand that fears can't always be conquered. However, we have made our walk-in chiropractor near Opa-Locka as relaxed and welcoming as possible.
It's easy to find, easy to park at, easy to access too. So, there should be no additional stress involved in reaching us.
Plus, once you arrive, our experienced team will help you to feel as at ease as possible. From your first consultation to your final treatment (which might all be done on the same day depending on the issue at hand), we promise to keep you completely up to date with everything we're doing so you have the ultimate control.
Being in control and understanding, we are there to help you are two ways to keep calm and allow us to assist in removing your pain, increasing your mobility, and offering you the life you deserve.
At SnapCrack, we respect our patients, and everyone who comes to us will be treated in the same way. As an alternative, non-invasive therapy, there are no upper or lower age limits when it comes to chiropractic care. We can absolutely help anyone who needs it, from the very young to our senior citizens, and everyone in between.
It's not just who we see that makes a difference, it's what we can treat. There are so many different injuries, conditions, and pains that a chiropractor can deal with, many of which you may not realize are within our remit. They include:
Back, shoulder, hip, legs, and neck pain
Stress
Rotator cuff injuries
Joint pain and stiffness
Sporting injuries
Migraines and tension headaches
Fibromyalgia (and other digestive complaints)
Come to SnapCrack for help, and we will do all we can to reduce or eliminate your pain quickly and efficiently.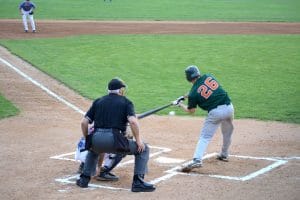 Baseball is a hugely popular sport that many people enjoy. However, injuries can happen while playing the game – whether you are a professional athlete or a novice. The repetitive hitting and throwing motions in baseball put stress on the spine and make players susceptible to strains and back pain. If you notice back pain
Read More »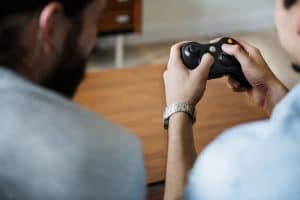 Playing video games is a fun pastime that many people enjoy. However, sitting for long hours can harm your health, particularly when it comes to your spine. Video gaming injuries are becoming increasingly common and include everything from back pain to carpal tunnel syndrome. If you start to experience pain while playing video games, you
Read More »
If you have lower back pain, then you're not alone. Studies show that over half of American adults experience back pain every year. Back pain is a widespread health condition that causes millions of lost workdays every year. Not only can back pain affect your career, but it can also have a significant impact on
Read More »