Walk-in Chiropractor Near North Beach Oceanside Park
Walk-in Chiropractor In Miami Beach
$29 CHIROPRACTIC ADJUSTMENTS


FIRST TIME AND EVERY TIME​
    No Appointments
    No Hidden Fees
    Don't Like People Touching Your Neck? That's Cool With Us.
Monday: 
Tuesday: 
Wednesday: 
Thursday: 
Friday:
Saturday: 
Sunday: 
12:00 PM – 8:00 PM
12:00 PM – 8:00 PM
12:00 PM – 8:00 PM

12:00 PM – 8:00 PM

12:00 PM – 8:00 PM

10:00 AM – 6:00 PM

Closed
FIRST TIME AND EVERY TIME
Includes any or all of our chiropractic services during your visit.
Want more info? Fill out the form and we will be in touch.
Don't Want Your Neck Touched? That's Cool With Us.
Ready to feel good again? Let's get cracking!
Give yourself the freedom of movement that you had when you were younger with a visit to SnapCrack. Our chiropractor in Miami Beach, only a few minutes from North Beach Oceanside Park, will allow you to feel fantastic in a few minutes. If you have any aches or pains, our spinal alignment might be able to help.
Conditions We Can Help With
Chiropractic care is famous for helping people to deal with back pain and spinal problems. However, the spine is a very complicated part of the body and has links to many disorders. It may surprise you, but we can treat the following conditions using chiropractic techniques:
Migraines
90% of Americans have headaches, but an unlucky few experience migraines, which can be painful and also cause terrible nausea. Lying in a dark room, taking a painkiller and hoping the headache goes away can help. However, spinal chiropractic adjustment can lead to noticeable improvements.
Stress
Stress is a common and accepted part of modern working life. More so as jobs are competitive and lives become dominated by a 24/7, busy life. At our walk-in chiropractic clinic, we can help to relieve muscle tension, which is an effect of stress that can cause uneven pressures on the body that can stop you from being relaxed.
We can also improve blood circulation and reduce nerve irritation, as well as being able to give you an intramuscular injection of B12, which can help to treat stress. When you remove the stress, you are improving your overall health care.
Fibromyalgia
Fibromyalgia is a disorder that involves widespread pain throughout the entire musculoskeletal system, as well as being related to irritable bowel syndrome and some autoimmune problems. Our highly trained licensed chiropractors are neuromuscular specialists and look to give your nervous system a positive impact by treating pressure points across your body and relieving pains associated with fibromyalgia.
Weak Immune System
Compression of certain nerves and veins along the spine can weaken the immune system. Chiropractic care is the only natural way to adjust the spine so that the pressure on these nerves and veins is reduced. Regular adjustments have been used to help HIV patients support their immune systems.
Every person is different. We know that the best way to help you is to listen to your needs and understand your problems. To benefit your overall health, you need to find a chiropractor. We will go through the options available to you and clearly explain to you, without using complex jargon, how different treatments work, and what's best for your spine.
We readily encourage questions and love to give you helpful advice on how you can prevent your pain from happening again. All our chiropractic treatments cost the same. Why? Well, we feel it's very important that you focus on what will make you feel the best, as opposed to what will save you the most money.
Chiropractic treatment can be extremely expensive, and so we set up SnapCrack to help democratize it. We believe that everybody is entitled to good chiropractic care, which is why our prices are so affordable.
Our Miami Beach chiropractor walk-in service costs $29 the first time you see us. They also cost $29 every time after that. Included in that price are our trademark services: the Crack, the Drop, and the Click.
When you give us a visit, you will be able to choose the treatment that suits you the best. If you want, you could pick all three.
We know the benefits of regular chiropractic care, but many people don't. Our $49 membership package makes regular attention to your spine and body an affordable way to stay healthy.
This membership includes 6 chiropractic visits per month, as well as an intramuscular injection of your choice (choose from zinc, vitamin C, vitamin B12, and glutathione) – that's a package worth $209! As a member, you also get a discount on our vitamin therapy injections, which normally costs $35. Members get them for $19, which is a discount of over 45%!
With SnapCrack, there's no need to make appointments and wait while you're in pain. We have a no-wait policy; just walk into our Miami Beach location near North Beach Oceanside Park. Our staff will immediately put you at ease as you walk through our comfortable and safe clinic and into a treatment room. You'll get relief from your pains faster than driving an equal distance to get some painkillers, as chiropractic care offers instant relief.
When you walk into the treatment room, just explain what the problem is, and our experts will be able to help, whether you get headaches or need some support for your lifestyle (we see a lot of hard workers and keen sportspeople). We can help to improve your physical wellbeing quickly, affordably, and hassle-free.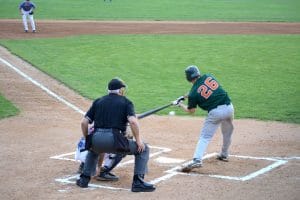 Baseball is a hugely popular sport that many people enjoy. However, injuries can happen while playing the game – whether you are a professional athlete or a novice. The repetitive hitting and throwing motions in baseball put stress on the spine and make players susceptible to strains and back pain. If you notice back pain
Read More »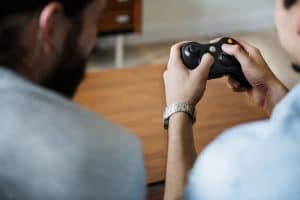 Playing video games is a fun pastime that many people enjoy. However, sitting for long hours can harm your health, particularly when it comes to your spine. Video gaming injuries are becoming increasingly common and include everything from back pain to carpal tunnel syndrome. If you start to experience pain while playing video games, you
Read More »
If you have lower back pain, then you're not alone. Studies show that over half of American adults experience back pain every year. Back pain is a widespread health condition that causes millions of lost workdays every year. Not only can back pain affect your career, but it can also have a significant impact on
Read More »