Walk-in Chiropractor Near Monte Carlo in Miami Beach
Walk-in Chiropractor In Miami Beach
$29 CHIROPRACTIC ADJUSTMENTS


FIRST TIME AND EVERY TIME​
    No Appointments
    No Hidden Fees
    Don't Like People Touching Your Neck? That's Cool With Us.
Monday: 
Tuesday: 
Wednesday: 
Thursday: 
Friday:
Saturday: 
Sunday: 
12:00 PM – 8:00 PM
12:00 PM – 8:00 PM
12:00 PM – 8:00 PM

12:00 PM – 8:00 PM

12:00 PM – 8:00 PM

10:00 AM – 6:00 PM

Closed
FIRST TIME AND EVERY TIME
Includes any or all of our chiropractic services during your visit.
Want more info? Fill out the form and we will be in touch.
Don't Want Your Neck Touched? That's Cool With Us.
Ready to feel good again? Let's get cracking!
There are many reasons you might be looking for a chiropractor in Miami Beach near Monte Carlo – maybe you've had an injury that is giving you lingering pain, or your body is trying to deal with your exciting lifestyle, or maybe you just need some tender love and care. However you want your chiropractic care, SnapCrack has your back. Whatever problem you have, we can help you to get back on your feet with effective and natural pain relief.
If you want the best walk-in chiropractic care that Miami Beach has to offer, our SnapCrack Monte Carlo location will be able to give you everything you need. You can walk in without making an appointment and enjoy our spacious and comfortable clinic. However, you won't be waiting here for very long – we aim to see everyone as quickly as possible without rushing through any treatments.
Many people feel nervous before visiting a chiropractor, but our experts and staff will make you feel completely at ease. We understand that the best way for us to get results is when we listen to you. That's why you can tell us what's been bothering you, and we can give you the whole package: attentive servicing, effective pain relief, affordable pricing, and brilliant after-care.
Part of the reason we get such good feedback from our customers is that we are driven by something simple: we love to treat patients and see the change in people's lives from our help. That's why chiropractic care is so special – it allows us to see that change almost instantly.
Many of our clients from Monte Carlo come to see us to enjoy the regular benefits of chiropractic care. However, the relief in the faces of those who have been having to deal with constant pain since an accident is extraordinary. We help people to move forwards with their lives and, thanks to our affordable pricing and membership system, we get great comfort from knowing we're able to help them in the future.
That help could be at a further visit, but we love explaining to patients how their issues arose and giving advice about how they can help to prevent similar pains in the future. We can't perform miracles, but wherever we can help, we do so with a smile.
Once we think we have a good idea about your problem, we will be able to advise you about how chiropractic care can help. It might only take a single session to get to the root issue of your problem, but it could also take several visits – we will be upfront about how we think we can best help with your pain.
Have you ever gone to a chiropractor before? Chances are, you'd feel a pain and then have to deal with it for at least a few days as you wait for an appointment. Here at SnapCrack, we know that that's how most chiropractors work, and we feel that it's outdated. Most people want to deal with the problem as soon as they feel it, so it doesn't get worse.
You want a treatment that's as easy as picking up some painkillers. That's why we have a no-wait policy. Our chiropractor walk-in services make it easy to have the chiropractic adjustment you need.
When you walk in the door, a licensed chiropractor will get you treated as soon as possible. So, come to us whenever you feel pain – if you're unsure if we will be able to actually give you relief, you can just pick up the phone and ask if it's something that chiropractic health care can deal with. We take great pride in being as honest with our patients as we would be with our family members.
We regularly treat our Monte Carlo visitors for all kinds of problems with a very high level of skill. Our chiropractic care can help many different conditions, but the most common ones we treat include:
The most common thing that people come to see us about is back pain and lower-back pain specifically. We can do manipulation to the sacroiliac joint, which helps to relieve back pain.
Pregnancy is an amazing miracle, but it doesn't come without pain. Often pregnant women experience back pain and other aches related to the sciatic nerve. Pain relief can be difficult for pregnant women, especially as many won't want to take any artificial painkillers. SnapCrack can help with that, and we take special care and consideration of the sensitivity that pregnant women need.
If your neck and shoulders ache, we can help to ease your pain by using spinal manipulations. Any damage to the nervous system can result in this pain. Some trials have found that these manipulations are more effective than medications, but all we know is the relief in our patient's faces after they come in for treatment.
If you want to give Miami Beach chiropractor SnapCrack a try, you can do for just $29 – first time and every time. We also offer membership programs for those who enjoy the regular treatment.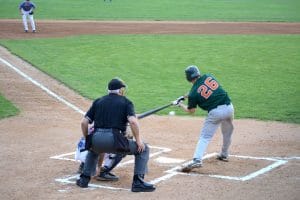 Baseball is a hugely popular sport that many people enjoy. However, injuries can happen while playing the game – whether you are a professional athlete or a novice. The repetitive hitting and throwing motions in baseball put stress on the spine and make players susceptible to strains and back pain. If you notice back pain
Read More »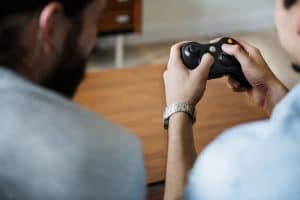 Playing video games is a fun pastime that many people enjoy. However, sitting for long hours can harm your health, particularly when it comes to your spine. Video gaming injuries are becoming increasingly common and include everything from back pain to carpal tunnel syndrome. If you start to experience pain while playing video games, you
Read More »
If you have lower back pain, then you're not alone. Studies show that over half of American adults experience back pain every year. Back pain is a widespread health condition that causes millions of lost workdays every year. Not only can back pain affect your career, but it can also have a significant impact on
Read More »