Walk-in Chiropractor Near Model City in Miami
Walk-in Chiropractor In Hialeah
$29 CHIROPRACTIC ADJUSTMENTS


FIRST TIME AND EVERY TIME​
    No Appointments
    No Hidden Fees
    Don't Like People Touching Your Neck? That's Cool With Us.
Monday: 
Tuesday: 
Wednesday: 
Thursday: 
Friday:
Saturday: 
Sunday: 
12:00 PM – 8:00 PM
12:00 PM – 8:00 PM
12:00 PM – 8:00 PM

12:00 PM – 8:00 PM

12:00 PM – 8:00 PM

10:00 AM – 6:00 PM

Closed
FIRST TIME AND EVERY TIME
Includes any or all of our chiropractic services during your visit.
Want more info? Fill out the form and we will be in touch.
Don't Want Your Neck Touched? That's Cool With Us.
Ready to feel good again? Let's get cracking!
Whenever you're with a group of people, whether you know them or not, you should expect that around one in every three of them is suffering from back pain. This is a huge number, and it is perhaps surprising that ways to treat this issue aren't more widely known.
The problem is that those who are suffering tend to keep it to themselves; they don't know why it hurts (some of the time, at least), and they feel they can control their pain. They don't want to worry anyone, and they hope it will all go away by itself.
This is now how back pain – or any pain – works. Chronic back pain is a sign that there is something truly wrong, and by waiting and hoping it will work itself out, you are only causing yourself more problems and delaying the return to normality that you're looking for. This can cause havoc when it comes to finding work or keeping a job, going to school to gain important qualifications, enjoying time with family and friends, or taking part in hobbies that you once loved.
Pain of any kind is terrible; it's distracting and can ruin lives. So visit SnapCrack walk-in chiropractor In Hialeah near Model City in Miami, and remove that pain. Your life can get back on track when you come to see the experts who work with us.
There is a reason SnapCrack is so proud of the work we do for our patients; we change lives. It may sound dramatic, but it's true. We really do make people's lives so much better, and we do it with compassion, with kindness, with knowledge, and with ultimate expertise, meaning that your overall experience with us is sure to be a good one. Plus, when we're done, your pain will be reduced and often removed altogether, and your mobility will be improved.
We can do all of this as a walk-in Hialeah chiropractor clinic near Model City in Miami. You'll get the same amazing treatment and highly trained, skilled professional help as you would if you had to wait for an appointment, but you'll get it when you need it rather than weeks down the line. You can come to us as soon as you know something is wrong, and we can treat you quickly, saving you from having to suffer and change your life completely.
You can clearly see we are good at what we do at SnapCrack, and our expertise and our walk-in service is number one. Yet more than that, we go the extra mile for our patients and give them everything they could need. We offer a pleasant environment for them to be in while they are getting their treatment, and this can make all the difference.
We understand that it can be a frightening time when you are trying a new medical procedure, and you don't know what to expect. So we have created a welcoming place to be, complete with friendly staff, to ensure you are as relaxed and at ease as possible before any treatment begins. This will help you, and it will help us.
Chiropractic Work Can Help Everyone
You don't have to be referred to a chiropractor by a doctor or other specialist. You can come at any time and see us at SnapCrack because chiropractic work really can help everyone. There are no special requirements you have to fit in with, and it won't even matter how old you are (or how young) since there are no age limits either.
If you are in pain, all you need to do is ask, and we can give you the information you need about whether or not we can help you. We will always be honest with you, and if we feel you have a medical issue that a chiropractor can't help with, we'll advise you. So even if we can't help, we can certainly point you in the right direction for relief.
There are many wonderful things about chiropractic therapies, which is why they are so suitable for the majority of people. They are non-invasive and completely natural, using the body itself as a means to heal. SnapCrack uses these techniques and treatment models to solve many different issues, including (but certainly not limited to):
Pain stemming from the back, neck, shoulders, legs, and hips
Migraines and tension headaches
Muscle problems such as stiffness and tension
Joint stiffness
Pregnancy pains
Misaligned spine
Whiplash
Insomnia
Rotator cuff injuries
Sporting injuries
Digestive issues (including fibromyalgia)
The difference at a visit to SnapCrack walk-in chiropractor near Model City in Miami, can make is astounding, and even for those who thought they would never feel any kind of relief from the pain, we can help. Contact us today to find out more, and your journey towards wellness can begin right now.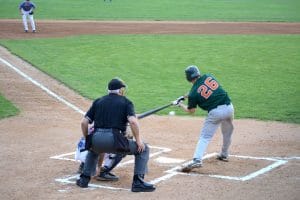 Baseball is a hugely popular sport that many people enjoy. However, injuries can happen while playing the game – whether you are a professional athlete or a novice. The repetitive hitting and throwing motions in baseball put stress on the spine and make players susceptible to strains and back pain. If you notice back pain
Read More »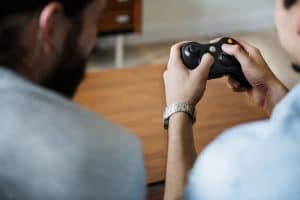 Playing video games is a fun pastime that many people enjoy. However, sitting for long hours can harm your health, particularly when it comes to your spine. Video gaming injuries are becoming increasingly common and include everything from back pain to carpal tunnel syndrome. If you start to experience pain while playing video games, you
Read More »
If you have lower back pain, then you're not alone. Studies show that over half of American adults experience back pain every year. Back pain is a widespread health condition that causes millions of lost workdays every year. Not only can back pain affect your career, but it can also have a significant impact on
Read More »