Walk-in Chiropractor Near Milander Park
Walk-in Chiropractor In Hialeah
$29 CHIROPRACTIC ADJUSTMENTS


FIRST TIME AND EVERY TIME​
    No Appointments
    No Hidden Fees
    Don't Like People Touching Your Neck? That's Cool With Us.
Monday: 
Tuesday: 
Wednesday: 
Thursday: 
Friday:
Saturday: 
Sunday: 
12:00 PM – 8:00 PM
12:00 PM – 8:00 PM
12:00 PM – 8:00 PM

12:00 PM – 8:00 PM

12:00 PM – 8:00 PM

10:00 AM – 6:00 PM

Closed
FIRST TIME AND EVERY TIME
Includes any or all of our chiropractic services during your visit.
Want more info? Fill out the form and we will be in touch.
Don't Want Your Neck Touched? That's Cool With Us.
Ready to feel good again? Let's get cracking!
As chiropractors, we can do so much for our clients and patients, and many of the ailments we can treat you might not even think fall under the remit of a chiropractor – but they do, and this is why we love what we do. Our job is forever changing and expanding, and that means we can treat more and more people and do more and more good things for anyone who needs us.
Whether you've had a slip, trip, or fall, been involved in a sporting accident, been in a car accident, or have a condition that causes problems with your joints, plus many more things besides, we can assist.
SnapCrack walk-in chiropractor in Hialeah near Milander Park follows the core belief of all chiropractors; the spine is linked to every other area of the body. So, of course, that's where we focus and where most of our attention goes, we put the spine back into alignment to reduce or eliminate pain and improve mobility for everyone.
It's All for Our Patients
One of the biggest joys we have at SnapCrack is being able to help our patients, and that is exactly what we do every day. Whatever we do, the end result has to be for our patients.
Whether we're creating a comfortable, friendly space to be seen in, treating people using the most up to date and safe methods, or offering an aftercare treatment plan that is going to prevent relapses in the future, our patients have to be at the forefront of our mind. That's just how we work and how we want to work; it's what we do.
We take the time needed to speak to everyone on an individual basis and listen to what they have to tell us. We ask pertinent questions too. This helps us determine the problem at hand and work out just how best to treat it.
We aim to give people back their lives as far as we can, reducing or eliminating pain and helping people to become more mobile again. If a chiropractor's care is what you need, we're the ones to give it to you at SnapCrack.
We Are Convenient and Accessible
As a walk-in Hialeah chiropractor near Milander Park, we are extremely accessible, and you will be able to find us without any problems. If you do have any trouble, our friendly team will be there to give you any assistance you might need, including directions if required! There is plenty of parking, and the clinic is signposted to ensure you get to us without stress and without strain.
Yet what really makes us so convenient is not just our wonderful location. It's the fact that we operate as a walk-in chiropractor.
By giving this service and opening our clinic to everyone at any time they need us, we can prevent you from having to wait in pain and suffering for days or even weeks at a time while you wait for an appointment elsewhere. We don't ask you to make an appointment; we just ask you to ask us for help because that's what we're here for, after all.
Why Is It Good to Visit A Walk-In Clinic?
It's good to have a walk-in chiropractor near Milander Park, so it's good to have SnapCrack. What you might be wondering is why this is such a good thing for our patients. There are, in fact, many benefits to using this service, and all of them will help the patient in some way.
As mentioned above, the first main benefit is that you don't have to wait for an appointment because you can walk into our clinic and be seen when you need us, not when we tell you that you can visit. Our welcoming clinic is ready and waiting for you whenever you are ready to come.
Another reason for using a walk-in is that we are just as qualified, just as experienced, just as excited to help you as any other chiropractor, but we can get the job done much more quickly. That's going to save you a lot of pain, and it means you can get back to work, to school, to be with your family and friends, much sooner.
It means sleep is easier, and life becomes pleasant once more. Your mental health will receive a great boost when your physical pain is ended.
At SnapCrack walk-in clinic near Milander Park, we really can help you. If you're in pain, if you're uncomfortable, if you've had an accident or injured yourself in some way, we can assist. There are no judgments at SnapCrack, and no age limits either – young or old, we can put your life back together for you.
Sometimes that takes one session of spinal manipulation, sometimes it will take many more, but what we can guarantee at the end is that you will feel like a different person. Contact us today to find out more.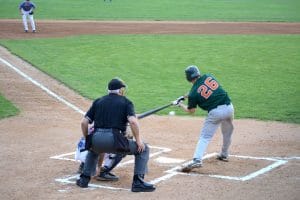 Baseball is a hugely popular sport that many people enjoy. However, injuries can happen while playing the game – whether you are a professional athlete or a novice. The repetitive hitting and throwing motions in baseball put stress on the spine and make players susceptible to strains and back pain. If you notice back pain
Read More »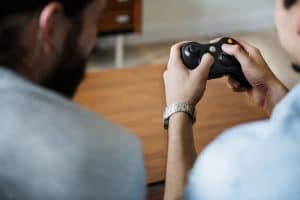 Playing video games is a fun pastime that many people enjoy. However, sitting for long hours can harm your health, particularly when it comes to your spine. Video gaming injuries are becoming increasingly common and include everything from back pain to carpal tunnel syndrome. If you start to experience pain while playing video games, you
Read More »
If you have lower back pain, then you're not alone. Studies show that over half of American adults experience back pain every year. Back pain is a widespread health condition that causes millions of lost workdays every year. Not only can back pain affect your career, but it can also have a significant impact on
Read More »