Walk-in Chiropractor Near Miami Opa-Locka Executive Airport
Walk-in Chiropractor In Hialeah
$29 CHIROPRACTIC ADJUSTMENTS


FIRST TIME AND EVERY TIME​
    No Appointments
    No Hidden Fees
    Don't Like People Touching Your Neck? That's Cool With Us.
Monday: 
Tuesday: 
Wednesday: 
Thursday: 
Friday:
Saturday: 
Sunday: 
12:00 PM – 8:00 PM
12:00 PM – 8:00 PM
12:00 PM – 8:00 PM

12:00 PM – 8:00 PM

12:00 PM – 8:00 PM

10:00 AM – 6:00 PM

Closed
FIRST TIME AND EVERY TIME
Includes any or all of our chiropractic services during your visit.
Want more info? Fill out the form and we will be in touch.
Don't Want Your Neck Touched? That's Cool With Us.
Ready to feel good again? Let's get cracking!
If you've recently been in a car accident or been involved in an accident at work, you might be searching for a chiropractor. In fact, a chiropractor can help with the pain resulting from any kind of accident, as well as degenerative conditions, sporting injuries, even stress, and migraines. The goal of a good chiropractor is to give you your life back and offer you the quality of life that you have been missing out on because of the pain and lack of mobility you've been suffering from.
SnapCrack Has A Fully Rounded Service
SnapCrack has a special kind of ethos, which means our treatments are unique. We know how vital it is to treat not just the site of pain or injury, but to treat the entire person, ensuring both physical and mental health issues are taken care of. To do this with our skillset, we reduce or eliminate pain as far as we possibly can (and how long this takes will depend on the type and severity of the injury; it might be one session, it could be more, but it will always be exactly the right number for you).
Pain can cause depression, stress, and anxiety, as well as permanently physically damage people. So, of course, if we can reduce or remove that pain, everything will be much better. After the help of a walk-in chiropractor in Hialeah near Miami Opa-Locka Executive Airport, everything will be better from being able to hold down a job to playing with your kids to enjoying your hobbies once again (or even taking up a new pastime). So, the solution is an easy one to think of; visit the walk-in clinic that SnapCrack has created and have your problem solved compassionately, quickly, and professionally.
We have worked for many years at SnapCrack, a walk-in Hialeah chiropractor near Miami Opa-Locka Executive Airport, to build up and maintain a reputation that really is second to none. One of the ways that we have done this is to cater to exactly what our clients really want, and that means offering them a walk-in service. We don't insist that you wait and make an appointment with us – that would only leave you in pain and make us feel bad. Instead, our door is open to you; if you are in pain, if you have problems that a chiropractor can solve, then come to us when you need us, not next week or next month. This can make all the difference to your treatment and your recovery.
As well as the walk-in service we offer, our aftercare is exceptional, and certainly one of the reasons why we are so highly regarded. We endeavor to give all our patients the information they need to keep themselves healthy and safe after we have treated them. So, we'll explain what happened in the first place, and teach them how to avoid the issue in the future, for example. This really is going the extra mile for our patients, but we love to do it. It's something we're very proud of at SnapCrack.
SnapCrack being a walk-in chiropractor near Miami Opa-Locka Executive Airport is what really helps us to stand out from the rest. Rest assured, however, that even though you don't need an appointment to get help from us, the treatment you receive will be exceptional – we couldn't and wouldn't have it any other way. You won't be rushed, you won't be given an 'off the shelf' treatment plan, you won't, in other words, be penalized or disadvantaged in any way by coming to us without making an appointment.
As you can see, our approach is a refreshingly modern one, ideal for the world of the 21st century, which is anything but routine.
Finding the Root Cause Is Crucial
How can we promise so much? SnapCrack walk-in chiropractor near Miami Opa-Locka Executive Airport can promise so much because of our vast experience and dedication to what we do. We know we can treat everyone who comes to us, and we know we do more than many others in our field. We look for the root cause of whatever pain you might be feeling; this is an essential part of our treatment plan. Finding the underlying reason for the pain rather than simply treating the pain itself means we can do so much more and get much more positive results both now and in the future.
What Can SnapCrack Do for You?
There is an incredibly high level of skill at SnapCrack. Not only do our chiropractors know exactly what to do and how to do it, but we can treat all kinds of different conditions including (but certainly not limited to):
Back, neck, leg, shoulder, and hip pain
Migraines and tension headaches
Whiplash
Stress
Pregnancy symptoms and pain
Insomnia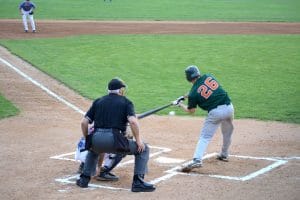 Baseball is a hugely popular sport that many people enjoy. However, injuries can happen while playing the game – whether you are a professional athlete or a novice. The repetitive hitting and throwing motions in baseball put stress on the spine and make players susceptible to strains and back pain. If you notice back pain
Read More »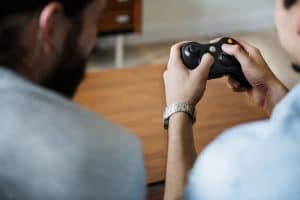 Playing video games is a fun pastime that many people enjoy. However, sitting for long hours can harm your health, particularly when it comes to your spine. Video gaming injuries are becoming increasingly common and include everything from back pain to carpal tunnel syndrome. If you start to experience pain while playing video games, you
Read More »
If you have lower back pain, then you're not alone. Studies show that over half of American adults experience back pain every year. Back pain is a widespread health condition that causes millions of lost workdays every year. Not only can back pain affect your career, but it can also have a significant impact on
Read More »