Walk-in Chiropractor Near Miami Lakes
Walk-in Chiropractor In Hialeah
$29 CHIROPRACTIC ADJUSTMENTS


FIRST TIME AND EVERY TIME​
    No Appointments
    No Hidden Fees
    Don't Like People Touching Your Neck? That's Cool With Us.
Monday: 
Tuesday: 
Wednesday: 
Thursday: 
Friday:
Saturday: 
Sunday: 
12:00 PM – 8:00 PM
12:00 PM – 8:00 PM
12:00 PM – 8:00 PM

12:00 PM – 8:00 PM

12:00 PM – 8:00 PM

10:00 AM – 6:00 PM

Closed
FIRST TIME AND EVERY TIME
Includes any or all of our chiropractic services during your visit.
Want more info? Fill out the form and we will be in touch.
Don't Want Your Neck Touched? That's Cool With Us.
Ready to feel good again? Let's get cracking!
At SnapCrack walk-in chiropractor in Hialeah near Miami Lakes, you can be sure of a warm welcome. Our dynamic, experienced, progressive team of clinicians are there to make you feel so much better by offering you the very best chiropractic care possible.
We so much dedication, so much training, and so much experienced, these skilled chiropractors take a lot of pleasure in turning someone who is in pain into someone who is more mobile and able to return to their work, their hobbies, their home lives, and more. When you come to SnapCrack, you will always receive the best treatment possible, and your problems will be reduced or entirely solved.
A Complete Service from SnapCrack
SnapCrack does everything we can for our patients, no matter what their background is, how they were hurt, or even what age they are (there are no age restrictions when it comes to chiropractic medicine). Our complete service from beginning to end means that you can be sure of getting exactly what you need every time – you will feel so much healthier when you leave our care.
This is because we offer an initial in-depth consultation, followed by the right treatment for you, and completed with an aftercare package that means you can be responsible for your own health going forward. Knowing how to prevent the issues that caused you pain in the first place is crucial, and we give our patients that knowledge. After all, we're here to help, not hinder.
One of the best ways we know we can help is to treat not just the pain we are being told about but to delve deeper and discover whether there is a root cause that is producing that pain. If there is, we will endeavor to treat that too. We go further so that you are completely treated and not simply given a temporary fix.
Doing that just wouldn't be fair, and it would only mean you would have to seek more help. The more work we can do at the start, the quicker you will be treated, and the more your life will return to normal.
A Walk-In Clinic: It Makes A Difference
Why is the fact that SnapCrack is a walk-in Hialeah chiropractor near Miami Lakes such a big part of what we do? Why does being a walk-in clinic make such a difference? The answer is simple; our patients can see us when they need to when they are in pain and need relief and help. That's it.
We don't ask them to wait, we don't make them search for an appointment that might be inconvenient in some way. We give them the chance to be seen immediately (depending on how many people are in line ahead of them, of course) and be treated on the same day. This does indeed make a massive difference and puts lives back on track so much more quickly.
Imagine not having the walk-in chiropractor service available to you. Imagine the pain you are in and the problems you are having lasting for many additional weeks because you can't get an appointment quickly, or none of the available appointments are convenient for you.
It doesn't sound great, does it? It sounds terrible, and it could easily make both physical and mental symptoms very much worse. This is why we don't make you go through this at SnapCrack. The walk-in service really does make a huge difference, and if you are in pain, you can be seen – that's what you need to remember.
The Root Cause Is an Important Factor
As part of the service we offer, we instinctively search out the root cause of your pain. It's automatic for us because we know that understanding this element of why you are hurting can unravel the entire story and ensure that we are treating the areas that really need our assistance. Remember that we are hugely experienced at SnapCrack walk-in chiropractor near Miami Lakes, and therefore there isn't much we haven't come across.
By investigating fully, asking the right questions, and listening completely to the answers, we can determine just what the issue really is and treat not just the symptoms but, where possible, the underlying cause too. By doing this, we are ensuring that we can prevent pain in the future (as far as possible) as well as right now.
With our finely honed skills and our complete dedication to what we are doing, our patients will be treated with respect and be given the relief they have been looking for. A chiropractor can deal will all kinds of issues from back pain to migraines, from whiplash to stress symptoms, and much more besides. You might not know it yet, but a chiropractor could change your life for the better; why not visit SnapCrack today to find out more.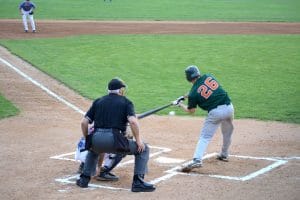 Baseball is a hugely popular sport that many people enjoy. However, injuries can happen while playing the game – whether you are a professional athlete or a novice. The repetitive hitting and throwing motions in baseball put stress on the spine and make players susceptible to strains and back pain. If you notice back pain
Read More »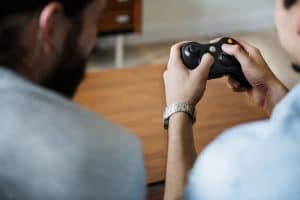 Playing video games is a fun pastime that many people enjoy. However, sitting for long hours can harm your health, particularly when it comes to your spine. Video gaming injuries are becoming increasingly common and include everything from back pain to carpal tunnel syndrome. If you start to experience pain while playing video games, you
Read More »
If you have lower back pain, then you're not alone. Studies show that over half of American adults experience back pain every year. Back pain is a widespread health condition that causes millions of lost workdays every year. Not only can back pain affect your career, but it can also have a significant impact on
Read More »