Walk-in Chiropractor Near Medley
Walk-in Chiropractor In Hialeah
$29 CHIROPRACTIC ADJUSTMENTS


FIRST TIME AND EVERY TIME​
    No Appointments
    No Hidden Fees
    Don't Like People Touching Your Neck? That's Cool With Us.
Monday: 
Tuesday: 
Wednesday: 
Thursday: 
Friday:
Saturday: 
Sunday: 
12:00 PM – 8:00 PM
12:00 PM – 8:00 PM
12:00 PM – 8:00 PM

12:00 PM – 8:00 PM

12:00 PM – 8:00 PM

10:00 AM – 6:00 PM

Closed
FIRST TIME AND EVERY TIME
Includes any or all of our chiropractic services during your visit.
Want more info? Fill out the form and we will be in touch.
Don't Want Your Neck Touched? That's Cool With Us.
Ready to feel good again? Let's get cracking!
Are your back, neck, legs, shoulders, or hips causing you daily pain and suffering? There is a solution: you can visit SnapCrack walk-in chiropractor in Hialeah near Medley and be seen by professionals quickly and expertly. At SnapCrack, we can help you become more mobile and feel less pain; in many cases, we can eliminate pain altogether. Our many years of experience and our skill at treating patients means we can work out how to make you feel better quickly, and save you from being in pain for any longer than you need to have.
It's amazing what a chiropractor can do for someone who is hurting. The majority of our work revolves around back pain and ensuring that the spine is aligned correctly. However, there are many different ailments we can treat, and once you realize that a chiropractor might be exactly what you need, you'll soon see that coming to SnapCrack for assistance is your best option. As chiropractic experts, we know that the spine is linked to the rest of the body via the nervous system, and that means symptoms of stress, migraines, joint aches, and plenty of other problems can all be treated by us. Even if you're not sure, our helpful team will give you the information you need to determine your next step.
What Makes SnapCrack Different?
Despite first appearances, all chiropractors are not the same. Yes, we all understand the same basic principles, but that doesn't mean we all work in the same way. At SnapCrack, we put the patient first, above everything else, and due to that, we have set up our walk-in chiropractor near Medley. The walk-in element makes all the difference as those who are in pain can simply come to us whenever they need to; they're no longer having to wait for an appointment that is going to disrupt their lives even more than the pain they are suffering from already is.
At SnapCrack, we believe our patients shouldn't be in needless pain. For the majority of our patients, we can reduce or even eliminate their pain, making their lives happier, healthier, and easier. All it takes is a visit to us, and we can make a start.
The way we do this is another one of the SnapCrack differences. We listen to you and ask the right questions.
We put this information to good use by developing the ultimate treatment plan that is unique to you and your injuries, condition, and pain. Rather than just assuming what the issue might be, we create each plan individually, offering the very best in both treatment and aftercare.
We make a lot of promises at SnapCrack, but we keep them too. If there is something we can't help you with, or if we think you should see a different kind of clinician for your problem, we will tell you. We'll keep you informed of your progress, of what to expect, even how long your treatment is going to take, and how many visits you'll need to make to us. By keeping you abreast of what is happening at all times, you keep ultimate control, and we know we are doing the right thing. The choices you make should always be yours.
A good chiropractor won't just treat the site of the pain or the area of reduced mobility. With plenty of experience and a high level of training, a good chiropractor – just like those at SnapCrack – will be able to determine if there is another root cause and treat that too. The body is linked in many different ways, and just because one area is hurting that doesn't mean another isn't damaged in some way. By understanding this and taking the time to investigate, not only can we stop pain there and then, but we can prevent future pain too. SnapCrack walk-in chiropractor near Medley offers this unbeatable service for all our patients.
Walk-In Chiropractors: It's The Future
The walk-in difference that our SnapCrack walk-in Hialeah chiropractor facility near Medley offers is a unique and special one and one that our patients adore. It's the most convenient way to be treated when you are in need of a chiropractor's expertise, and the fact that there is no need to make an appointment means there is no waiting, and your pain can be reduced or removed much more quickly.
Not only will this improve your physical health, but it will do wonders for your mental health too, ensuring that your life improves immeasurably thanks to the walk-in service at SnapCrack. If pain is taking over your life, you can take control and ensure it stops right now, simply by visiting SnapCrack and seeing our expert team.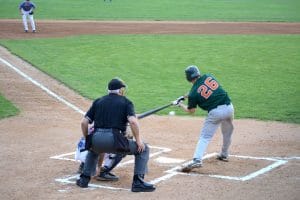 Baseball is a hugely popular sport that many people enjoy. However, injuries can happen while playing the game – whether you are a professional athlete or a novice. The repetitive hitting and throwing motions in baseball put stress on the spine and make players susceptible to strains and back pain. If you notice back pain
Read More »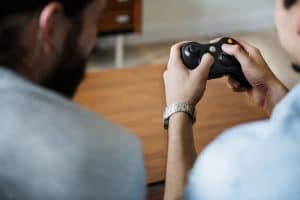 Playing video games is a fun pastime that many people enjoy. However, sitting for long hours can harm your health, particularly when it comes to your spine. Video gaming injuries are becoming increasingly common and include everything from back pain to carpal tunnel syndrome. If you start to experience pain while playing video games, you
Read More »
If you have lower back pain, then you're not alone. Studies show that over half of American adults experience back pain every year. Back pain is a widespread health condition that causes millions of lost workdays every year. Not only can back pain affect your career, but it can also have a significant impact on
Read More »