Walk-in Chiropractor Near McDonald Water Park
Walk-in Chiropractor In Hialeah
$29 CHIROPRACTIC ADJUSTMENTS


FIRST TIME AND EVERY TIME​
    No Appointments
    No Hidden Fees
    Don't Like People Touching Your Neck? That's Cool With Us.
Monday: 
Tuesday: 
Wednesday: 
Thursday: 
Friday:
Saturday: 
Sunday: 
12:00 PM – 8:00 PM
12:00 PM – 8:00 PM
12:00 PM – 8:00 PM

12:00 PM – 8:00 PM

12:00 PM – 8:00 PM

10:00 AM – 6:00 PM

Closed
FIRST TIME AND EVERY TIME
Includes any or all of our chiropractic services during your visit.
Want more info? Fill out the form and we will be in touch.
Don't Want Your Neck Touched? That's Cool With Us.
Ready to feel good again? Let's get cracking!
If you are one of the many people who suffer from back pain on a regular (perhaps constant) basis, you probably won't be surprised to hear that as much as one-third of the population are in the same situation – to a greater or lesser extent – like you.
This is why it is important for SnapCrack, a walk-in chiropractor in Hialeah near McDonald Water Park, to be on hand for those who require our help. We can solve many different issues, including back pain, so don't hesitate to come to us at any time you need us, and we will endeavor to reduce and ideally eliminate any pain you might be feeling.
The Walk-In Aspect Is What Helps
We're so proud of the work we carry out at SnapCrack. Our incredible team is dedicated, experienced, skillful, highly trained, completely qualified, and we go further than most others would go to ensure our patients are getting the best treatment possible.
The spine is just one aspect of what we treat. Still, there are dozens of different conditions that are connected to what a chiropractor can do, including dealing with migraines and tension headaches, digestive concerns such as fibromyalgia, sciatica, whiplash, and generalized pain. The spine is responsible for many problems when it is out of alignment, and by skillfully manipulating it back into place, we can ensure our patients are feeling better in no time.
What sets us apart is the fact we're a walk-in clinic. This is what makes us so unique and, ultimately, a special place to come. We chose to be a walk-in Hialeah chiropractor near McDonald Water Park right from the start, and you can quickly see that it works for our patients, and for us, it is these aspects that help perhaps more than any other.
After all, being a walk-in clinic means we don't have to ask anyone to wait for an appointment, causing them additional pain and trauma.
SnapCrack's Caring Environment
SnapCrack's clinic itself is designed to be a caring, friendly environment. Even those who are nervous of clinicians or who have never seen a chiropractor's office before will be impressed and immediately put at their ease. We have considered all aspects of what makes someone feel comfortable and confident in themselves and with us, and that means our offices and clinic itself is ideally set up to help soothe anxious, nervous patients.
We can treat everyone, but we need them to be happy to come to us; making our clinic a safe space for them is the best way to ensure this happens.
Another way that we keep our patients happy and comforted is to let them know what is happening at every step of their recovery journey. Right from the start at the initial consultation until the aftercare package is delivered and explained, we ensure that our patients are never left in the dark or confused. This means they can be entirely in control of every part of their treatment, ultimately helping them to recover more quickly.
SnapCrack Is There for Everyone
SnapCrack is there for everyone who needs us, whether they are recovering from a life-changing accident or they have a twinge in their back that is causing them difficulties at work or getting to sleep. No matter if you perceive your condition to be serious or minor, we will look at it as a whole and treat you the same way, no matter what you are presenting as your issue.
We don't think 'major' or 'minor'. We think in terms of recovery, and that's exactly what you will get with SnapCrack, a walk-in chiropractor near McDonald Water Park.
Chiropractic medicine is a non-invasive, entirely natural alternative therapy, which means there is no recovery time required (no additional time off work, for example), and your pain is reduced or eliminated much more quickly overall. You can come to our comfortable clinic and be treated the same day so that when you leave again, you are feeling more mobile and you will be in less pain.
You'll feel happy and healthy and bright, and you'll certainly notice a huge difference to the person who walked in. This is why we do what we do; we can see the change immediately, and the reaction of our patients is always heartening.
There are dozens of different ailments and conditions that our highly qualified chiropractors can deal with, including:
Pain stemming from the back, neck, shoulders, hips, or legs
Digestive problems
Migraines and tension headaches
Muscle tension, stiffness, and spasms
Sciatica
Stress symptoms
Pregnancy symptoms
Whatever the issue is, at SnapCrack, we are here to help you. Let us help you by discussing your options and working out the best treatment plan for you – your spine is at the center of your issues, and we can work on that with our expert knowledge and many years of experience. Come to us today and get started on your recovery journey.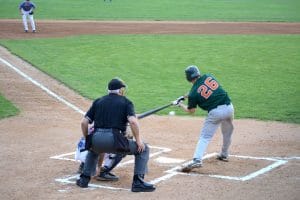 Baseball is a hugely popular sport that many people enjoy. However, injuries can happen while playing the game – whether you are a professional athlete or a novice. The repetitive hitting and throwing motions in baseball put stress on the spine and make players susceptible to strains and back pain. If you notice back pain
Read More »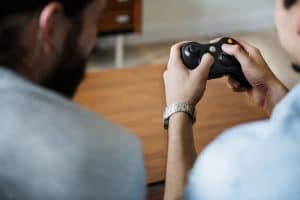 Playing video games is a fun pastime that many people enjoy. However, sitting for long hours can harm your health, particularly when it comes to your spine. Video gaming injuries are becoming increasingly common and include everything from back pain to carpal tunnel syndrome. If you start to experience pain while playing video games, you
Read More »
If you have lower back pain, then you're not alone. Studies show that over half of American adults experience back pain every year. Back pain is a widespread health condition that causes millions of lost workdays every year. Not only can back pain affect your career, but it can also have a significant impact on
Read More »