Walk-in Chiropractor Near Lola Restaurant and Grill
Walk-in Chiropractor In Miami Beach
$29 CHIROPRACTIC ADJUSTMENTS


FIRST TIME AND EVERY TIME​
    No Appointments
    No Hidden Fees
    Don't Like People Touching Your Neck? That's Cool With Us.
Monday: 
Tuesday: 
Wednesday: 
Thursday: 
Friday:
Saturday: 
Sunday: 
12:00 PM – 8:00 PM
12:00 PM – 8:00 PM
12:00 PM – 8:00 PM

12:00 PM – 8:00 PM

12:00 PM – 8:00 PM

10:00 AM – 6:00 PM

Closed
FIRST TIME AND EVERY TIME
Includes any or all of our chiropractic services during your visit.
Want more info? Fill out the form and we will be in touch.
Don't Want Your Neck Touched? That's Cool With Us.
Ready to feel good again? Let's get cracking!
It is all too common for people to experience pain and simply ignore it. Many will only take action when the discomfort becomes too much and begins to limit their ability to live a normal life. The SnapCrack walk-in chiropractor in Miami Beach near Lola Restaurant and Grill is dedicated to finding the root cause of your pain. This is to ensure that we do not only reduce immediate suffering but prevent its return.
Here at SnapCrack, we know how hectic modern lives can be, whether you are busy at work, rushing to collect the kids from school, or simply don't have time to schedule an appointment. That is why we offer a chiropractor walk-in service, to make sure that our patients can visit us at their convenience, the moment chiropractic care is needed.
Our walk-in chiropractor near Lola Restaurant and Grill, like every other SnapCrack walk-in chiropractor, has a no-wait policy. Why? We know that the last things you want, if you are in pain, is to sit uncomfortably in a waiting room. As we are so dedicated to our patients when they need us, we don't slow the process down with insurance forms and referrals.
Although your chiropractor will create a specialized treatment plan around your pain, your lifestyle, and your specific health care concerns or issues, there is no obligation to return. SnapCrack costs only $29 for your first any subsequent treatments, with no hidden fees or responsibilities. 
SnapCrack Chiropractic Care for Pain Relief
The health and wellbeing of our patients is a top priority for every single member of the SnapCrack team. That is why our treatments are focused around you: not simply your pain, but how it affects your life. We know that poor mental health, especially stress, is inextricably linked to physical pain, often being a direct result of this pain or its cause.
Find a Chiropractor Who Looks Beyond Your Pains
At SnapCrack, you are more than just your one pain. We are focused on prevention and cure. This means that we find and treat the root cause of your pain to ensure that you won't continue to suffer in the future.
Every single SnapCrack chiropractor is a wealth of knowledge and experience, which means that they are capable of treating a range of different conditions and injuries.
Using a Licensed Chiropractor from SnapCrack
Not only do we have experience treating the more common pains such as back pain, neck pain, leg pain, hip pain, and ankle pain, we also know how to use chiropractic adjustment techniques to promote recovery from health conditions.
Some of the conditions SnapCrack treatment can relieve include: bursitis, fibromyalgia, scoliosis, tennis elbow, arthritis, migraines, repetitive strain disorder.
Not only can a SnapCrack chiropractor help to reduce or eliminate the pains caused by your condition, but they can help promote recovery too. This is due to the fact that our spinal adjustments take the pressure off the nervous system and strain from the nerves, allowing signals to be sent across the body more effectively, promoting enhanced functions.
That is why our Chiropractic care is often used to supplement ongoing medical or holistic treatments.
Helping You Live a Healthy Lifestyle
Here at SnapCrack's Miami Beach chiropractor, we do more than just treat the symptoms and cause of pain; we want to help our patients achieve and maintain a healthy lifestyle. Our treatments can help you stay in peak physical shape in a range of different ways. SnapCrack spinal adjustments can help to prevent injuries by making sure that every part of your body is working as it should be.
Some patients choose to receive treatments from us to help fatigue recovery. This can be vital in making sure that you are back to optimal performance quickly, eliminating the threats of illness that come with tired bodies. If you enjoy regular physical exercise, you might benefit from visiting a walk-in chiropractic clinic regularly.
Our chiropractors can also assess whole body alignment. This will make sure your body is able to remain flexible and able to move properly.
At SnapCrack, we are utterly dedicated to the health and wellbeing of our patients. This is why we also offer vitamin therapy. Our vitamin therapy is there to make sure that your body receives all of the active ingredients it needs. By choosing our intramuscular injections, over oral supplements, you are making sure you will receive every single benefit these vitamins have to offer.
There are a range of different vitamin therapies at SnapCrack, so we can cater to several health care priorities our patients may have. The vitamins included in our treatments are:
Vitamin B12 for energy, metabolization, and heart health
Vitamin C for appearance, the immune system, and cognitive functioning
Zinc for the immune system, memory, learning, and fertility
Glutathione to Reduces oxidative stress, improve mobility, and reduce cell damage 
If you are near the Lola Restaurant and Grill and require our chiropractic care services, then drop in and see how we can help you.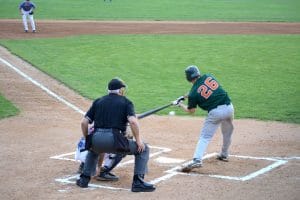 Baseball is a hugely popular sport that many people enjoy. However, injuries can happen while playing the game – whether you are a professional athlete or a novice. The repetitive hitting and throwing motions in baseball put stress on the spine and make players susceptible to strains and back pain. If you notice back pain
Read More »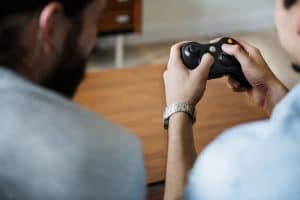 Playing video games is a fun pastime that many people enjoy. However, sitting for long hours can harm your health, particularly when it comes to your spine. Video gaming injuries are becoming increasingly common and include everything from back pain to carpal tunnel syndrome. If you start to experience pain while playing video games, you
Read More »
If you have lower back pain, then you're not alone. Studies show that over half of American adults experience back pain every year. Back pain is a widespread health condition that causes millions of lost workdays every year. Not only can back pain affect your career, but it can also have a significant impact on
Read More »