Walk-in Chiropractor near Liberty City
Walk-in Chiropractor In Hialeah
$29 CHIROPRACTIC ADJUSTMENTS


FIRST TIME AND EVERY TIME​
    No Appointments
    No Hidden Fees
    Don't Like People Touching Your Neck? That's Cool With Us.
Monday: 
Tuesday: 
Wednesday: 
Thursday: 
Friday:
Saturday: 
Sunday: 
12:00 PM – 8:00 PM
12:00 PM – 8:00 PM
12:00 PM – 8:00 PM

12:00 PM – 8:00 PM

12:00 PM – 8:00 PM

10:00 AM – 6:00 PM

Closed
FIRST TIME AND EVERY TIME
Includes any or all of our chiropractic services during your visit.
Want more info? Fill out the form and we will be in touch.
Don't Want Your Neck Touched? That's Cool With Us.
Ready to feel good again? Let's get cracking!
The main aim that was behind the entire creation of SnapCrack, a walk-in chiropractor in Hialeah near Liberty City, was to help people who had been in pain and were suffering. It's really that simple and has been ever since we began. Of course, what we do can sometimes be more complicated, and it's certainly not someone who doesn't have plenty of training, qualifications, and experience should attempt to undertake, but that's the point; that's why people come to professionals.
Your pain could be compromising your ability to live your life in the way you want. It might be stopping you from performing at your best at work, or even working at all. It might mean you have to stay home while the rest of your family go out and have fun. Maybe you're trying to study to make a better life for yourself, but an injury or accident or even a degenerative condition has meant everything is on hold. With SnapCrack as your chiropractor, you can re-start where you left off, feeling happy and healthy and ready to get on with your life.
It's Not Just the Spine – It's More Than That
Not everyone really knows what a chiropractor does, but the one fact that most do know is that chiropractors work on the spine. Using careful manual manipulation, SnapCrack walk-in Hialeah chiropractor near Liberty City can realign a spine that has moved or been knocked out of place so that the body is lined up and working as it should – pain-free – once more. This means pain the back, neck, shoulders, hips, and legs can be treated efficiently and positively. However, there is more to chiropractic therapy than 'just' back pain. The spine is connected to the rest of the body via the nervous system, and that means that it can be causing problems in many different places.
Plenty of injuries and a lot of pain can be linked back to the spine, which means there is so much that a chiropractor can do. This includes (among many other things):
Migraines/tension headaches
Joint stiffness and tension
Muscle spasms
Whiplash
Insomnia
Digestive issues such as fibromyalgia
It might be that at this precise moment, you are suffering from something that SnapCrack can deal with for you, even if you aren't aware that this is one of the very many services we offer. Whatever the problem, no matter who you are, how old you are, or how the injury or condition developed, SnapCrack walk-in chiropractor near Liberty City is here for you – you just need to come to us or get in touch for you.
We value our patients hugely at SnapCrack. Because of this, we ensure we take the time to get to know each one and understand their individual requirements before even beginning any kind of treatment plan. By taking this time at the start to listen and ask questions, we can be sure that we are giving them the ultimate treatment for their particular problem rather than picking something that worked for someone else in the hopes that the next patient is exactly the same. They are never exactly the same, which is why treatments shouldn't be either.
To help our patients as much as we can, we have to look at prevention as well as the cure. By offering, through our exceptional aftercare program, the tools and information that everyone needs to keep them safe and healthy in the future, we can ensure – as far as possible – that bad habits, including poor posture and bad lifting techniques are eliminated. Teaching people the correct way to move is crucial to prevent relapse and make our work much more long term.
You Don't Have to Be in Pain
You don't even have to be in pain to visit a great chiropractor like SnapCrack. If your spine is even slightly out of alignment, that can lead to feelings of tension and stress – your body is literally holding itself tightly. This will make you feel anxious and cause you to have many different problems in your life. So, it's important to reduce stress as far as possible; your family, friends, work colleagues, and, of course, you yourself will definitely notice the difference when you are feeling less stressed and tense.
A chiropractor can reduce this tension by making sure your spine is completely aligned. It may be the smallest of movements, but it will immediately make the difference. Only a highly trained chiropractor will be able to make the adjustments needed; it's a skill that SnapCrack certainly has.
Why Use A Walk-In Service?
What are the benefits of using a walk-in chiropractor near Liberty City rather than making an appointment and waiting for your turn? The very fact that you don't have to wait and that you can see a professional chiropractor when you need one is a major benefit and the reason people choose us.
Don't wait in pain, gradually starting to feel worse, having your physical and mental health affected. Come to our walk-in clinic, and you'll see exactly what difference we can make to your life.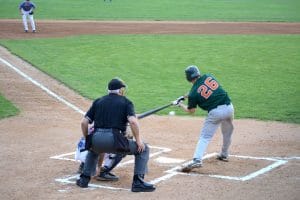 Baseball is a hugely popular sport that many people enjoy. However, injuries can happen while playing the game – whether you are a professional athlete or a novice. The repetitive hitting and throwing motions in baseball put stress on the spine and make players susceptible to strains and back pain. If you notice back pain
Read More »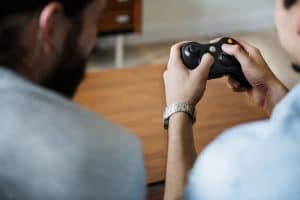 Playing video games is a fun pastime that many people enjoy. However, sitting for long hours can harm your health, particularly when it comes to your spine. Video gaming injuries are becoming increasingly common and include everything from back pain to carpal tunnel syndrome. If you start to experience pain while playing video games, you
Read More »
If you have lower back pain, then you're not alone. Studies show that over half of American adults experience back pain every year. Back pain is a widespread health condition that causes millions of lost workdays every year. Not only can back pain affect your career, but it can also have a significant impact on
Read More »