Walk-in Chiropractor Near La Gorce Golf Course
Walk-in Chiropractor In Miami Beach
$29 CHIROPRACTIC ADJUSTMENTS


FIRST TIME AND EVERY TIME​
    No Appointments
    No Hidden Fees
    Don't Like People Touching Your Neck? That's Cool With Us.
Monday: 
Tuesday: 
Wednesday: 
Thursday: 
Friday:
Saturday: 
Sunday: 
12:00 PM – 8:00 PM
12:00 PM – 8:00 PM
12:00 PM – 8:00 PM

12:00 PM – 8:00 PM

12:00 PM – 8:00 PM

10:00 AM – 6:00 PM

Closed
FIRST TIME AND EVERY TIME
Includes any or all of our chiropractic services during your visit.
Want more info? Fill out the form and we will be in touch.
Don't Want Your Neck Touched? That's Cool With Us.
Ready to feel good again? Let's get cracking!
Our walk-in chiropractor in Miami Beach near La Gorce Golf Course is like any other SnapCrack chiropractor walk-in practice; it has, at its core, the goal to give as many patients as possible the treatments they need in order to help them to live happy, active, and fulfilling lives.
This is why all of our locations are filled with caring and thoughtful staff, with expert doctors who will do all they can to help you. No matter who you are or what your pains may be, walk-in to our clinic, and you will be able to see one of our doctors quickly.
Here at SnapCrack, we are dedicated to helping relieve you of your current discomfort, but we also have an eye to the future, which is why your treatment plans will be tailored to combat the root cause of your pain too. Our walk-in services mean that, even if you haven't made an appointment, you will quickly be able to see one of our experienced doctors to get the care you deserve.
All of the members of the SnapCrack team really care about our patients, which is why we focus on prevention as well as cures. Not only will your treatment be tailored around you, your pain, and your specific health issues or concerns, but our experienced team of doctors will help to educate you to help to ensure that you never have to experience this pain again.
Whatever Your Problem We Want to Help
If you have never visited a chiropractor before, you might not be aware of the wide range of pains and conditions that we treat. Our walk-in chiropractor staff near La Gorce Golf Course are, of course, experts in anything relating to the spine, but we don't only treat back pains, as many other ailments are directly caused by spinal issues.
For example, leg pain, hip pain, and shoulder pain are often caused by spinal issues. Recurring headaches might also be caused by spinal problems; even problems you are experiencing with digestion might be a result of spinal causes. Consulting with one of our doctors can help you to understand the root cause of your pain, to ensure that you are receiving nothing less than the best possible treatment of your specific case.
Benefiting a Healthy Lifestyle
If you are not currently experiencing any pain, our team is still able to help you to live the healthiest lifestyle possible. This is why all of our treatments, including our walk-in service, are available to customers who are not experiencing pain.
This is because, at SnapCrack, we know that feeling like you are in optimal health, free from stresses and tensions, can have a big impact on many different areas of your life. Spinal adjustments are often used to reduce tension and stress throughout the body, in order to help you stay active, stand proud, and remain confident. 
Our dedication to helping our patients live healthy and happy lives inspired our vitamin therapy service. Vitamin therapy at SnapCrack can bring a range of different benefits, depending upon the specific treatment. They can go from boosting your immune system to helping battle the signs of fatigue.
Our intramuscular injections deliver the vitamin directly into the body's tissues, which ensures that, unlike orally ingested supplements, all of the active ingredients are absorbed. When you visit our Miami Beach chiropractor location near La Gorce Golf Course, a member of our experienced team will meet with you and have a quick consultation to discover more about you, your lifestyle, and your specific health concerns.
During this consultation, you will be informed of the different vitamin therapies we offer, which include vitamin B12, vitamin C, and zinc, all of which offer their own unique benefits. 
Vitamin B12 is often recommended to individuals who have a vegetarian or vegan diet, as well as those suffering from anemia. B12 plays an important role in the body's ability to produce energy, but it also benefits metabolization, helps to protect against heart disease, and supports nerves.
Vitamin C is a powerful supplement that can be used to improve your health and offer esthetic benefits. Vitamin C has been found to reduce the risk of chronic disease, lower high blood pressure, prevent heart disease, boost cognitive functions, and immunity. The reason that vitamin C is known as the 'beauty vitamin' is due to its ability to brighten and improve skin quality, as well as stimulate collagen production, needed for skin to remain firm and youthful.
One of the biggest benefits to those receiving zinc therapy is its effect on the immune system, as it promotes healthy functioning. Zinc has also been found to improve cognitive functions, specifically learning and memory, as well as fertility, healing, and combating muscular degeneration.
Get Chiropractic Care Today
Walking into a walk-in chiropractic location means that you are visiting an establishment that cares for more than one specific pain. We care about the whole person. Get the best adjustments by a licensed chiropractor who will tailor your treatment to your needs to help you achieve the highest quality of life and health care possible.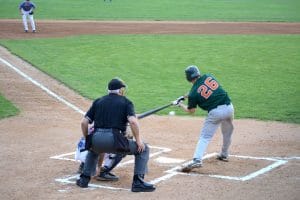 Baseball is a hugely popular sport that many people enjoy. However, injuries can happen while playing the game – whether you are a professional athlete or a novice. The repetitive hitting and throwing motions in baseball put stress on the spine and make players susceptible to strains and back pain. If you notice back pain
Read More »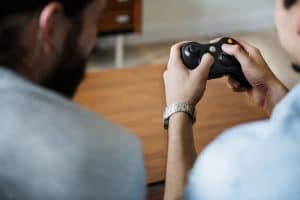 Playing video games is a fun pastime that many people enjoy. However, sitting for long hours can harm your health, particularly when it comes to your spine. Video gaming injuries are becoming increasingly common and include everything from back pain to carpal tunnel syndrome. If you start to experience pain while playing video games, you
Read More »
If you have lower back pain, then you're not alone. Studies show that over half of American adults experience back pain every year. Back pain is a widespread health condition that causes millions of lost workdays every year. Not only can back pain affect your career, but it can also have a significant impact on
Read More »