Walk-in Chiropractor Near Indian Creek Country Club
Walk-in Chiropractor Near Indian Creek Country Club
$29 CHIROPRACTIC ADJUSTMENTS


FIRST TIME AND EVERY TIME​
    No Appointments
    No Hidden Fees
    Don't Like People Touching Your Neck? That's Cool With Us.
Monday: 
Tuesday: 
Wednesday: 
Thursday: 
Friday:
Saturday: 
Sunday: 
12:00 PM – 8:00 PM
12:00 PM – 8:00 PM
12:00 PM – 8:00 PM

12:00 PM – 8:00 PM

12:00 PM – 8:00 PM

10:00 AM – 6:00 PM

Closed
FIRST TIME AND EVERY TIME
Includes any or all of our chiropractic services during your visit.
Want more info? Fill out the form and we will be in touch.
Don't Want Your Neck Touched? That's Cool With Us.
Ready to feel good again? Let's get cracking!
Golf is considered by outsiders to be a relaxing sport, but those who play it know that it can be very physically exerting. In fact, due to the strength that is involved in hitting longer shots, it's not uncommon to get injured on the golf course.
The most common pain associated with golfing is back pain – the rotational stresses involved in a good golf swing can put a lot of pressure on both your spine and the muscles in your back. Keep in mind that golfers also spend hours slightly bent over, repeating the same motion many times. It's not hard to understand how the sport can cause havoc on your back. Luckily for the golfers at the Indian Creek Country Club, just around the corner is SnapCrack's Miami Beach chiropractor location.
SnapCrack was started with a simple mission: to help as many people as possible get the chiropractic care that they need to improve their life. Whether you're looking for some help with a specific pain or just want to enjoy the benefits that regular chiropractic care can give to your wellbeing and general life, you can walk over to our Miami Beach location and get Cracked, Dropped, or Clicked.
The Crack is what most people think of when they think of what a chiropractor does. We perform a chiropractic adjustment on your spine in such a satisfying way that gas is released from the joints and vertebrae, causing a crack that lets you know the problem is rectified. In fact, often, the crack can give immediate relief from back pain or other pains that you feel around the body.
The Drop involves using a table that has elevated segments that drop when light pressure is applied. This results in a milder technique than a crack, one that rarely culminates in a cracking sound.
The Click involves using a hand-held instrument to click vertebrae back into place so lightly that the body doesn't trigger any reflexive response. This means it's perfect for anyone with heightened sensitivity.
All three of these techniques can cause significant pain relief when applied correctly, but if you have a specific problem at any other location in your body, speak to our licensed chiropractors and see what they can do. Our staff are experts and will be able to give you any chiropractic treatment included in our low price of $29 per session.
Had a Particularly Heavy Game of Golf?
SnapCrack's chiropractor walk-in Miami Beach location is not only extremely close to the Indian Creek Country Club, but with us, you don't need to wait for an appointment. You don't even need to book an appointment if you don't want to – we have a walk-in, no wait policy.
That means whenever you want some chiropractic care, you can walk into our bright, comfortable Miami Beach facility and get treated with no waiting guaranteed. No insurance details needed, no hassling with referrals – we just get introduced and then ask what the problem is. So, if you have a particularly heavy game of golf, you know you can push yourself that bit further as we're just around the corner.
We Care About Your Wellbeing
Some people regularly get chiropractic care, and we understand that – there are a whole host of benefits to doing so. However, if you keep coming in complaining of the same ache or pain, we'll start to get concerned. SnapCrack's walk-in chiropractor in Miami Beach might give you the care you need on-demand, but we care about every one of our patients in the long term.
Our staff are expert chiropractors, so if they notice you keep coming back with the same problem, they will talk to you about how particular actions, movements, or lifestyles can cause or worsen your aches and pains. Our aftercare really makes us stand out, as our staff listens to your problems, takes the time to think, and then comes up with an ideal treatment plan for you. We like to think we work with you as a team to get results and target the root cause of your pain.
Find a Chiropractor that Cares
If you have a pain that's been bothering you and you're tired of trying to block it out with painkillers, give us a call, and we can let you know if and how chiropractic care can help out. Patients come to us for problems that range from golf-related back pain to migraines, muscle tension, hip pains, leg pains, and even fibromyalgia.
The positive effect of body alignment can improve your blood flow and even boost your immune system, but it can't work miracles. We will be sure to tell you honestly and transparently if we think that chiropractic care can help you and if we think it can't. Your health care matters, so whatever your questions are, we'll be able to give you answers.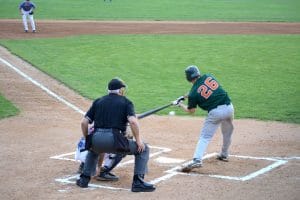 Baseball is a hugely popular sport that many people enjoy. However, injuries can happen while playing the game – whether you are a professional athlete or a novice. The repetitive hitting and throwing motions in baseball put stress on the spine and make players susceptible to strains and back pain. If you notice back pain
Read More »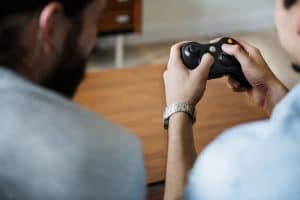 Playing video games is a fun pastime that many people enjoy. However, sitting for long hours can harm your health, particularly when it comes to your spine. Video gaming injuries are becoming increasingly common and include everything from back pain to carpal tunnel syndrome. If you start to experience pain while playing video games, you
Read More »
If you have lower back pain, then you're not alone. Studies show that over half of American adults experience back pain every year. Back pain is a widespread health condition that causes millions of lost workdays every year. Not only can back pain affect your career, but it can also have a significant impact on
Read More »