Walk-in Chiropractor Near Hialeah Trail Park
Walk-in Chiropractor In Hialeah
$29 CHIROPRACTIC ADJUSTMENTS


FIRST TIME AND EVERY TIME​
    No Appointments
    No Hidden Fees
    Don't Like People Touching Your Neck? That's Cool With Us.
Monday: 
Tuesday: 
Wednesday: 
Thursday: 
Friday:
Saturday: 
Sunday: 
12:00 PM – 8:00 PM
12:00 PM – 8:00 PM
12:00 PM – 8:00 PM

12:00 PM – 8:00 PM

12:00 PM – 8:00 PM

10:00 AM – 6:00 PM

Closed
FIRST TIME AND EVERY TIME
Includes any or all of our chiropractic services during your visit.
Want more info? Fill out the form and we will be in touch.
Don't Want Your Neck Touched? That's Cool With Us.
Ready to feel good again? Let's get cracking!
What was the idea behind SnapCrack, a walk-in chiropractor in Hialeah near Hialeah Trail Park? Why were we established in the first place? What was it that made us burst into existence? Really, it was you, our patients.
We wanted to do more than others were doing for those who most needed our help, and that meant setting up something new and something that worked. That means SnapCrack was created, and it has been working wonderfully for our clients ever since.
SnapCrack is a way for people who are in pain to seek advice, treatment, and information about what is ailing them, ensuring that they not only find peace now but can continue to stay safe and sound into the future too. This is done via our highly specialized, fully trained, extremely professional practitioners and team members who are always on hand to answer queries and to help those who come to us.
The majority of a chiropractor's work is down to the spine. It is about manually manipulating it into place, and when this is done, even if it was just a millimeter or so out of alignment, the difference is staggering. Yet there is more to SnapCrack's treatment than this.
The spine is the beginning, and as a walk-in Hialeah chiropractor near Hialeah Trail Park, we know that the spine is connected to every other area of the body, but the pain could be more than a backache (even a severe one).
It could be manifesting as sciatica, whiplash, or migraines. Even as digestive problems like fibromyalgia. It can cause stress as well as being a symptom of stress, deepening the issue of mental health even further.
By working on more than just the spine, we can make sure that every area of the body and mind is kept safe and is protected, removing the suffering that it might be causing as far as we possibly can.
The cure is what people come to SnapCrack for. If they are in pain and their mobility is causing an issue, of course, the cure is what people want. This is also what they get: our ability to ascertain what the issue is and to make people's lives so much more comfortable again.
Allowing them to enjoy their free time and hobbies, to exercise, to go to work or school, to make great memories with their friends and family is why our patients are so pleased with the treatments they can receive from us.
However, prevention is also important. In fact, if you are to stay happy and healthy and pain-free, it is vital. Once you have been injured in any way, that area of the body will become weaker and could be susceptible to further problems. This is especially true if you don't change your traditional ways of doing things because the same issue is almost certainly going to occur again.
So, to prevent a relapse, we work out how the problem can be prevented, and we give you as much information about this as we can. We teach you, give you the right knowledge, and explain how to take care of yourself so that, ideally, you won't have to come back to see us. Although we love our patients, we want to cure them, not have them regularly returning (unless this is what needs to be done).
Stress Relief Is Part of Our Care
Our patients usually come to us because they are in some kind of pain; it's what our walk-in chiropractor near Hialeah Trail Park is there for. Yet there are many different types of pain, and one of them happens to be stress.
Stress can be extremely painful in both the mental and physical meanings of the word. For example, stress can cause tense muscles, stiffness, joint pain, and headaches. At SnapCrack, we can relieve this stress and the tension that goes along with it.
When it comes to mental pain, stress can mean that you are unable to function in the way you want to because you're tense and angry and scared at all times. Again, we can help you; by removing the tension from your body by realigning your spine using manual manipulation; your stress can be reduced. It's incredible just what a good chiropractor really can do.
Why Use A Walk-In Clinic?
The main thing – among many – that really allows SnapCrack to stand out from the crowd is that we are a walk-in chiropractor near Hialeah Trail Park. It is this walk-in service that our clients love, giving them the choice of when to come to us and when to be treated rather than having to wait for an appointment to come that could be many days or even weeks away. During this wait, their pain and mobility can become worse, and their mental health can suffer.
Instead of allowing this to happen, the experts at SnapCrack are here for you, no matter what. We don't ask you to make an appointment; we're a walk-in clinic because we know you can't predict when you are going to get hurt or need urgent help. So, don't hesitate; if you need the fully trained and highly skilled chiropractor, come to SnapCrack's walk-in clinic today.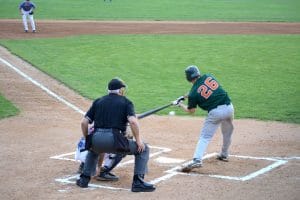 Baseball is a hugely popular sport that many people enjoy. However, injuries can happen while playing the game – whether you are a professional athlete or a novice. The repetitive hitting and throwing motions in baseball put stress on the spine and make players susceptible to strains and back pain. If you notice back pain
Read More »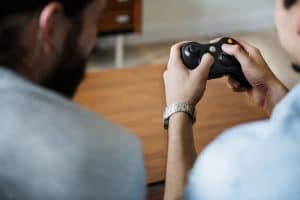 Playing video games is a fun pastime that many people enjoy. However, sitting for long hours can harm your health, particularly when it comes to your spine. Video gaming injuries are becoming increasingly common and include everything from back pain to carpal tunnel syndrome. If you start to experience pain while playing video games, you
Read More »
If you have lower back pain, then you're not alone. Studies show that over half of American adults experience back pain every year. Back pain is a widespread health condition that causes millions of lost workdays every year. Not only can back pain affect your career, but it can also have a significant impact on
Read More »