Walk-in Chiropractor Near Hialeah Park Racing & Casino
Walk-in Chiropractor In Hialeah
$29 CHIROPRACTIC ADJUSTMENTS


FIRST TIME AND EVERY TIME​
    No Appointments
    No Hidden Fees
    Don't Like People Touching Your Neck? That's Cool With Us.
Monday: 
Tuesday: 
Wednesday: 
Thursday: 
Friday:
Saturday: 
Sunday: 
12:00 PM – 8:00 PM
12:00 PM – 8:00 PM
12:00 PM – 8:00 PM

12:00 PM – 8:00 PM

12:00 PM – 8:00 PM

10:00 AM – 6:00 PM

Closed
FIRST TIME AND EVERY TIME
Includes any or all of our chiropractic services during your visit.
Want more info? Fill out the form and we will be in touch.
Don't Want Your Neck Touched? That's Cool With Us.
Ready to feel good again? Let's get cracking!
There is one thing on our minds at SnapCrack, here at our walk-in chiropractor in Hialeah near Hialeah Park Racing and Casino; we want to help as many people as possible. It's really that simple. We have the skills, the expertise, the techniques, the knowledge, and they want to do just that, so that is what we do, day in and day out. We offer the very best in chiropractic care to those who need it the most, treating not simply the site of injury, but the entire patient where we possibly can, ensuring their lives go back to normal as quickly as possible.
It's our dedicated, friendly, expert team at SnapCrack that allows this to happen and makes our dreams (and yours) a reality. Exceptional treatment is followed up by exceptional aftercare, so no matter what the issue might be, you can be certain that SnapCrack will be able to deal with it, and keep you safe – as far as possible – in the future.
We have many satisfied previous clients at SnapCrack, which is how we can be so sure that what we do is not only good but is great. These are people whose lives we have changed for the better and, in many cases, for good. We have brought smiles to faces of people who thought they were going to be in pain for the rest of their lives, and in doing this, we know we have chosen the right path. There really is nothing better, and if you are one of those people whose lives could be improved with a visit to a chiropractor, why not come to see us today to find out more?
We're different from many others. As a walk-in chiropractor near Hialeah Park racing and casino, we take the time to speak to each patient individually and ascertain just what it is that is causing them such pain and distress. We don't just treat the symptoms, you see; we want to know more so that we can ensure, once we reduce or eliminate the pain, it won't return. We want to educate people on how to live more healthily and safely, so we need to know as much as possible. It's not every chiropractor who will do this, but then again, not every chiropractor is SnapCrack.
We do everything we can at SnapCrack walk-in Hialeah chiropractor near Hialeah Park racing and casino to ensure our patients have the easiest, most convenient visit. Why cause more stress when we can eliminate it altogether? One way we can do this is to have the most convenient location. Our clinic is easy to find, and there is plenty of parking too, so you won't have to worry about getting lost of having to circle a parking lot in search of a space.
Add to this convenience the fact that we're a walk-in clinic, so all you have to do is come through the door and start the journey to wellness, and you'll see why you should come to us. We've got everything in place to give you ultimate control and relief.
Can We Help You At SnapCrack?
Asking if SnapCrack can help you is a fair question and one we're happy to answer. The truth is, in the majority of cases, we can help you – we can treat many different conditions and ailments from back and neck pain, sciatica, and whiplash, to migraines, and much more. There are so many conditions that come under chiropractic care that it is always worth asking the question. You might be surprised that we can help you, but you will also be relived, as you'll be seen quickly and efficiently by highly trained practitioners.
You know that we can treat a variety of issues at SnapCrack, but did you know we can treat a variety of patients too? Chiropractic treatments have no minimum (or maximum) age limits, so no matter who you are, how old you are, or what you're suffering from, a visit to our walk-in chiropractor near Hialeah Park racing and casino will probably be of use. Plus, you can be sure that if we can't help you for any reason, we'll let you know and explain the reasons why giving you information about what and who you might need to be seen by. SnapCrack prides itself on honesty, and this is all part of our amazing service.
We'll keep you informed at every step of the way, whether we can treat you or not. By giving you all the information, you can then make informed choices, and that's the fairest way to treat anyone; this is your body, so you should be the one in ultimate control. We're here to help and advise, but the choices are really all down to you.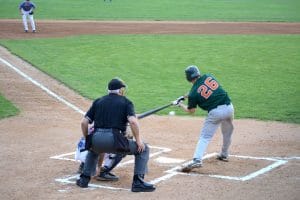 Baseball is a hugely popular sport that many people enjoy. However, injuries can happen while playing the game – whether you are a professional athlete or a novice. The repetitive hitting and throwing motions in baseball put stress on the spine and make players susceptible to strains and back pain. If you notice back pain
Read More »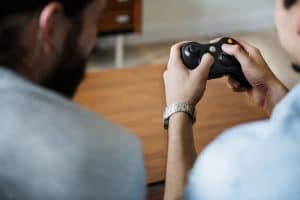 Playing video games is a fun pastime that many people enjoy. However, sitting for long hours can harm your health, particularly when it comes to your spine. Video gaming injuries are becoming increasingly common and include everything from back pain to carpal tunnel syndrome. If you start to experience pain while playing video games, you
Read More »
If you have lower back pain, then you're not alone. Studies show that over half of American adults experience back pain every year. Back pain is a widespread health condition that causes millions of lost workdays every year. Not only can back pain affect your career, but it can also have a significant impact on
Read More »