Walk-in Chiropractor Near Grand Beach Hotel
Walk-in Chiropractor In Miami Beach
$29 CHIROPRACTIC ADJUSTMENTS


FIRST TIME AND EVERY TIME​
    No Appointments
    No Hidden Fees
    Don't Like People Touching Your Neck? That's Cool With Us.
Monday: 
Tuesday: 
Wednesday: 
Thursday: 
Friday:
Saturday: 
Sunday: 
12:00 PM – 8:00 PM
12:00 PM – 8:00 PM
12:00 PM – 8:00 PM

12:00 PM – 8:00 PM

12:00 PM – 8:00 PM

10:00 AM – 6:00 PM

Closed
FIRST TIME AND EVERY TIME
Includes any or all of our chiropractic services during your visit.
Want more info? Fill out the form and we will be in touch.
Don't Want Your Neck Touched? That's Cool With Us.
Ready to feel good again? Let's get cracking!
The Grand Beach Hotel sits on Collins Avenue and looks out over the ocean, beaches and has some of the finest views that Miami has to offer. Also sitting on Collins Avenue, just a few minutes away, is the SnapCrack Walk-In Chiropractors in Miami Beach.
There was a reason we decided to set up shop on Collins Avenue. It wasn't for the scenic views or the proximity to illustrious beaches; it was so we could help the patients that really needed us.
Many of our patients come to us to enjoy the benefits that regular chiropractic care can provide, but we also love to help those who are in pain, as the relief on their faces after we give them the crack that they so desperately need is priceless.
Our Patients Mean the World to Us
We want to help as many people as we can. No matter who visits our Miami Beach location, what their issues are, or what we need to do to help them, we are determined to help them and give them the best service we possibly can. We also think it's so important to be honest and transparent. Chiropractic care can help a wide variety of problems, but we don't pretend it can work miracles.
When you come to SnapCrack with a problem, we will come up with a treatment plan that looks to fix it. It might only take one session, or it might take several problems, but we will do our best to give you guidance on how we can make sure your injury doesn't happen again, whether that's with easy to follow advice or with an exercise plan that you can carry out at home or in your hotel room!
When our patients experience our dedication to them first-hand, they always say one thing: that they can't believe we can give such great service and yet not make patients book appointments. SnapCrack is unique for many reasons, but one thing our patients love is that they can come into our clinic on Collins Avenue and get great chiropractic care on demand thanks to our no-wait policy.
We will never make you wait, and we won't make you fill out pages of insurance forms or referral papers – we just want to know who you are, what your problem is, and what we need to do to make you feel better.
Chiropractic care is becoming popular as a lifestyle choice, as well as to give pain patients the relief that they need. The benefits of having regular chiropractic care surprise many people when we tell them:
Do you get tension headaches or migraines? Having regular spinal adjustments can help with that, thanks to the pressure that they take off your spine and your body. Headaches are actually one of the most common conditions that chiropractors help to manage, and regular sessions help to improve blood flow and keep them at bay.
Colic and Digestive System problems
Chiropractic care has been found in clinical trials to help to reduce colic symptoms. This is because there are many nerves in both the gut and the brain that are very sensitive to nerves being trapped across the vertebrae. By making sure that the spine is aligned, the all-important connection between the gut and the brain is improved, causing a healthier and happier gut.
Few hypertension experts are as well regarded as the researcher George Bakris, and he's a great believer in the chiropractic adjustment – finding in one study that one upper cervical chiropractic adjustment had the same impact on blood pressure as two blood pressure-lowing drugs with effects lasting months. Regular chiropractic care can be a great boon to your blood pressure.
Something that many people love about chiropractic care is that it is completely natural and involves no expensive mediations that can cause side effects and damage the liver or kidneys. It's a healthy, fast, and easy way to treat a variety of problems that you wouldn't have thought are related to your spine.
With drug prices regularly making the news, it's so important for people to get the care that they deserve at an affordable price. That's why when you come to see us on Collins Avenue and use our Miami Beach chiropractor walk-in services, we will charge you just $29 for a session, including any and every chiropractic treatment that we think is necessary or that you request! That price is $29 for your first time, as well as every time after that unless you want to become a SnapCrack member.
Our members enjoy 6 sessions every month for the low price of $39, with a free vitamin treatment injection included. Our vitamin therapy is an incredibly popular health care treatment, as it offers a way to get vitamins directly into your body via an intramuscular injection. For non-members, an injection costs $35, but for members, it's just $19.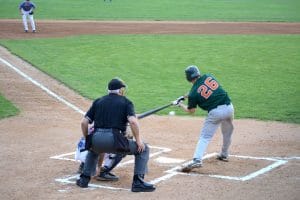 Baseball is a hugely popular sport that many people enjoy. However, injuries can happen while playing the game – whether you are a professional athlete or a novice. The repetitive hitting and throwing motions in baseball put stress on the spine and make players susceptible to strains and back pain. If you notice back pain
Read More »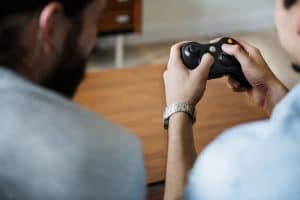 Playing video games is a fun pastime that many people enjoy. However, sitting for long hours can harm your health, particularly when it comes to your spine. Video gaming injuries are becoming increasingly common and include everything from back pain to carpal tunnel syndrome. If you start to experience pain while playing video games, you
Read More »
If you have lower back pain, then you're not alone. Studies show that over half of American adults experience back pain every year. Back pain is a widespread health condition that causes millions of lost workdays every year. Not only can back pain affect your career, but it can also have a significant impact on
Read More »