Walk-in Chiropractor Near Goodlet Park
Walk-in Chiropractor In Hialeah
$29 CHIROPRACTIC ADJUSTMENTS


FIRST TIME AND EVERY TIME​
    No Appointments
    No Hidden Fees
    Don't Like People Touching Your Neck? That's Cool With Us.
Monday: 
Tuesday: 
Wednesday: 
Thursday: 
Friday:
Saturday: 
Sunday: 
12:00 PM – 8:00 PM
12:00 PM – 8:00 PM
12:00 PM – 8:00 PM

12:00 PM – 8:00 PM

12:00 PM – 8:00 PM

10:00 AM – 6:00 PM

Closed
FIRST TIME AND EVERY TIME
Includes any or all of our chiropractic services during your visit.
Want more info? Fill out the form and we will be in touch.
Don't Want Your Neck Touched? That's Cool With Us.
Ready to feel good again? Let's get cracking!
It may sound far-fetched, even impossible, but the truth is that an incredible one in every three people in the population has a back pain issue. This is their day to day life and experience, and for some, it might even be something they have given up all hope of reducing, let alone eliminating. It is just something they have felt they have to live with forever. Sadly, this means they aren't able to live their lives to the fullest, and they are missing out on many important things. Their health and overall happiness are certainly going to be affected.
The thing you need to remember is, just because you suffer from back pain, your life doesn't have to be put on hold, and you don't have to give up on things you love. If you see a walk-in chiropractor in Hialeah near Goodlet Park like SnapCrack, you'll get better even sooner. Better yet, you won't have to wait in pain for an appointment, letting life pass you by as you do so.
Choosing The Walk-In Clinic
There may be several reasons why you would choose to visit a chiropractor. Maybe it's back pain; perhaps it's pain in the legs, neck, shoulders, or hips. Maybe you have stress or fibromyalgia, or perhaps it's whiplash or sciatica. Maybe you get migraines that cause you to have to take days off work at a time. Any of these conditions, and many more, can be solved or at least eased with the help of an expert chiropractor. Yet many chiropractors will make you wait; they will insist on an appointment that could be many weeks in the future, and each day that passes will put you in more pain and cause you more problems.
Imagine not having to do this, and being able to see a chiropractor when you wanted to, rather than when they told you you could. Well, that's why you should choose a walk-in chiropractor near Goodlet Park. At SnapCrack, there is no need to book an appointment – we don't even offer the option. That's because we wanted people to be able to visit us at a time and date that suits them, safe in the knowledge that we are just as professional and skilled as a chiropractor who asks you to make an appointment.
A Relaxed And Caring Environment
Clinics can be scary places, and being in pain and needing to head into the unknown can be a worry. If you've had issues with healthcare professionals in the past or you're worried about what you might encounter, we understand; this is your life and your body, and you need to ensure you are doing what is right for it.
We can promise you don't need to be worried about coming to see us at SnapCrack. Our relaxed and caring clinic environment will help put everyone at ease, giving anyone who might be even slightly nervous a calm, sensitive, friendly helping hand. As soon as you enter our walk-in Hialeah chiropractor near Goodlet Park, you will see that we are a great team, working together to ensure that, no matter how concerned you might be about coming to us, you will soon be relieved and relaxed.
One of the ways we do this – apart from creating a comfortable clinic environment – is to answer your questions honestly and fully. We don't leave you in the dark about anything that you might need to know about, and that's crucial; it means you are fully aware of everything that is going to happen, and it means you are able to make decisions based on facts, not fears.
As an easy to find walk-in chiropractor near Goodlet Park, SnapCrack is extremely well located, and we are accessible to all. All you need to do comes to us when you need us, and we will take care of the rest. Why would you wait when you can see us at the time you need us?
We know we can treat you, and since there are no age restrictions when it comes to chiropractic medicine, it makes no difference whether you are young, older, or somewhere in between – your pain can be reduced (and ideally eliminated) and your mobility vastly improved. Plus, since chiropractic treatments are completely natural and non-invasive, there are no allergies to contend with; everyone can feel the benefits of an expert chiropractor should they need one.
There are so many reasons why you might want to seek assistance from a chiropractor, from back pain to migraines and symptoms of stress – when you look more closely at what a chiropractor can really do, you will be amazed at the help you might be able to receive. There's no reason not to contact us today to find out more.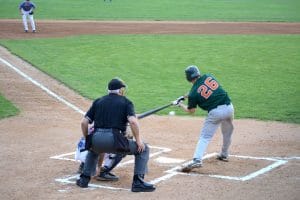 Baseball is a hugely popular sport that many people enjoy. However, injuries can happen while playing the game – whether you are a professional athlete or a novice. The repetitive hitting and throwing motions in baseball put stress on the spine and make players susceptible to strains and back pain. If you notice back pain
Read More »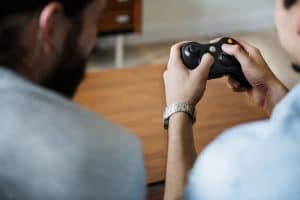 Playing video games is a fun pastime that many people enjoy. However, sitting for long hours can harm your health, particularly when it comes to your spine. Video gaming injuries are becoming increasingly common and include everything from back pain to carpal tunnel syndrome. If you start to experience pain while playing video games, you
Read More »
If you have lower back pain, then you're not alone. Studies show that over half of American adults experience back pain every year. Back pain is a widespread health condition that causes millions of lost workdays every year. Not only can back pain affect your career, but it can also have a significant impact on
Read More »