Walk-in Chiropractor Near Gladeview
Walk-in Chiropractor In Hialeah
$29 CHIROPRACTIC ADJUSTMENTS


FIRST TIME AND EVERY TIME​
    No Appointments
    No Hidden Fees
    Don't Like People Touching Your Neck? That's Cool With Us.
Monday: 
Tuesday: 
Wednesday: 
Thursday: 
Friday:
Saturday: 
Sunday: 
12:00 PM – 8:00 PM
12:00 PM – 8:00 PM
12:00 PM – 8:00 PM

12:00 PM – 8:00 PM

12:00 PM – 8:00 PM

10:00 AM – 6:00 PM

Closed
FIRST TIME AND EVERY TIME
Includes any or all of our chiropractic services during your visit.
Want more info? Fill out the form and we will be in touch.
Don't Want Your Neck Touched? That's Cool With Us.
Ready to feel good again? Let's get cracking!
We make many promises at SnapCrack, and all of them are ones we intend to keep. There's nothing fake about us or what we do, and that is something we have always prided ourselves on. By staying completely in touch and up to date with all the latest changes and innovations in our industry, we can dedicate our time and resources to giving our patients the very best. SnapCrack walk-in chiropractor near Gladeview promises a lot, and we always deliver.
SnapCrack is always willing to go the extra mile and give our patients exactly what they need and more. We are an extremely patient-centric chiropractor, and no matter what needs to be done, we will do it. Our patients leave us happy, pain-free, more mobile, and ready to be productive in their lives once more, in whatever way that needs to be done. Living in pain isn't something anyone should do, especially when there is a way to reduce or eliminate that pain that is completely natural and non-invasive; in other words, there's chiropractic therapy.
Most of the work we undertake at SnapCrack walk-in chiropractor near Gladeview is to do with the spine. When the spine is even a little out of alignment, it can manifest as pain throughout the body, so much so that it can be hard to know what the root cause really is. This can lead to:
Pain in the neck, back, shoulders, legs, and hips
Tension in the muscles, as well as tension headaches and migraines
Stress – plus this pain can be an overarching symptom of stress
Insomnia
Fibromyalgia and other digestive problems
If you are suffering from any of these conditions, if you have been injured in any kind of accident, even if you have a degenerative condition and need some relief from the pain it is causing you, a fully qualified, highly experienced, exceptionally well-trained chiropractor will be able to help you. SnapCrack will be able to help you. Our expansive knowledge and our ability to stay up to date with everything happening in our sector mean that we are the right people to go to, time and again.
We offer the complete package and fully rounded service when it comes to chiropractic care. We treat the pain, but we also offer an incredible aftercare service, meaning we continue to take care of our patients long after they have stopped needing us for their treatments. This ongoing care is all part and parcel of what SnapCrack can offer, and it's why we have such a great reputation.
Why Use A Walk-In Chiropractor?
No rule says you should use a walk-in chiropractor in Hialeah. You can use whoever you want to, and that's the great thing about freedom of choice. All we would say is, if you choose to make an appointment and then have to wait in pain for days or weeks, there is another option. There is a walk-in way. There is SnapCrack's walk-in Hialeah chiropractor clinic near Gladeview.
Going to a walk-in clinic rather than having to make an appointment means that you can be seen much more quickly, and your pain can be dealt with sooner rather than later. This could be the difference between getting back to work or having to stay at home. It could be the difference between enjoying your spare time or not being able to do anything at all. It might even be the difference, which means you can go back to school and graduate rather than having to retake a year. As you can see, getting the help you need more quickly is going to benefit you in many different ways.
Is Understanding the Root Cause Important?
Understanding the root cause is so important for everyone involved in your treatment and pain management – and that includes you. This is why, at SnapCrack, we take time to investigate the situation thoroughly. Doing this means we can reduce the pain at the site where the patient is feeling it, but we can also find out if there is an underlying cause that might not have been spotted before. Knowing the true root cause means that we can really work on eliminating the issue altogether, rather than simply offering a 'quick fix' that might feel good for a short while, but that can be problematic again later on.
To do this, we ask the right questions. These are the questions that will get to the heart of the matter and help us to understand what happened and how best to treat you. We will carefully listen to the answers you provide and use our skills and knowledge to determine just what you need in terms of treatment. If that means not treating you because it's not a chiropractic complaint, so be it; we will tell you immediately as we pride ourselves on being honest and open at all times. Sometimes the underlying cause is something a doctor needs to be aware of, and we will tell you this so you can get the help you need.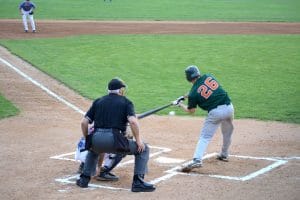 Baseball is a hugely popular sport that many people enjoy. However, injuries can happen while playing the game – whether you are a professional athlete or a novice. The repetitive hitting and throwing motions in baseball put stress on the spine and make players susceptible to strains and back pain. If you notice back pain
Read More »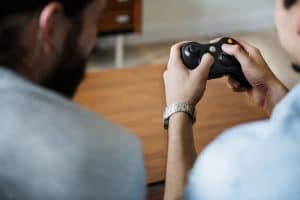 Playing video games is a fun pastime that many people enjoy. However, sitting for long hours can harm your health, particularly when it comes to your spine. Video gaming injuries are becoming increasingly common and include everything from back pain to carpal tunnel syndrome. If you start to experience pain while playing video games, you
Read More »
If you have lower back pain, then you're not alone. Studies show that over half of American adults experience back pain every year. Back pain is a widespread health condition that causes millions of lost workdays every year. Not only can back pain affect your career, but it can also have a significant impact on
Read More »