Walk-in Chiropractor Near Four Seasons Hotel at The Surf Club
Walk-in Chiropractor In Miami Beach
$29 CHIROPRACTIC ADJUSTMENTS


FIRST TIME AND EVERY TIME​
    No Appointments
    No Hidden Fees
    Don't Like People Touching Your Neck? That's Cool With Us.
Monday: 
Tuesday: 
Wednesday: 
Thursday: 
Friday:
Saturday: 
Sunday: 
12:00 PM – 8:00 PM
12:00 PM – 8:00 PM
12:00 PM – 8:00 PM

12:00 PM – 8:00 PM

12:00 PM – 8:00 PM

10:00 AM – 6:00 PM

Closed
FIRST TIME AND EVERY TIME
Includes any or all of our chiropractic services during your visit.
Want more info? Fill out the form and we will be in touch.
Don't Want Your Neck Touched? That's Cool With Us.
Ready to feel good again? Let's get cracking!
SnapCrack's walk-in chiropractor in Miami Beach, near the Four Seasons Hotel at The Surf Club, is designed to do one thing: help the widest number of people get the chiropractic care that they need for their overall wellbeing.
We do this by making chiropractic care suitable for everybody – offering affordable pricing so that anybody can walk in and get cracked. We're not just about cracking backs; we care deeply about all of our patients, treating not just their spine but their entire body to help them get back to the life that they love.
Our extremely competent staff will answer any questions about chiropractic care that you have, as well as learning about any aches and pains that you're suffering with and advising you about how to avoid them in the future.
The Beauty of Chiropractic Care
Many medications are dangerous for people, especially those who are pregnant or have certain medical conditions. Medications also come with a litany of side effects that many feel isn't worth it! Chiropractic care is different. It offers a natural pain relief, achieved only by helping the body work as it should do.
The body's central nervous system is composed of two parts – the brain and the spinal column. The spine isn't an ordinary bone; it's a complex assembly of nerves, dendrites, ganglions, and more – when you come to our walk-in chiropractor clinic, we won't weigh you down with jargon you don't understand, but we will explain how the spinal alignment we perform can help you with conditions that range from leg injuries to headaches.
The vertebrae of the spine can, when misaligned, trap blood vessels and nerves that can lead to feelings of pain, slight numbness, or even tingling, with the reduced blood flow affecting anything from your mood to the color of your fingertips.
When the pressure is taken off these important vessels and nerves with a chiropractic adjustment, the benefits can range from a total relief of pain to an improved immune system! The effects of chiropractic care will widely vary depending on who you are and what your body is like, but don't feel like the outcome will be random.
We will talk with you to discern why you feel you need chiropractic care and, if that's because of an ache or a pain, we will try to get to the root of a problem.
Whenever you visit SnapCrack, a licensed chiropractor will be completely transparent and honest with you and let you know whether we think we'll be able to help in one session or if it might take a few sessions to lead to long term pain relief. We will even let you know if chiropractic health care is the right course of action.
Why Walk-Ins are the Way Forward
There's been a direction in the past few decades that has driven business, lifestyle, and more: humans have become more used to getting their goods and services on demand. The medical industry has lagged behind with this, and most chiropractors are no different. If you experience a pain and know that chiropractic care will help you, traditionally, you have to phone your chiropractor and make an appointment, waiting days while having to bear the pain or take many painkillers to help you cope.
This feels like an archaic model to us, which is why our location near the Four Seasons Hotel at the Surf Club is centered around a different philosophy: we will see anybody who comes to us, with no appointments necessary and no waiting, guaranteed. Our no-wait policy means you can leave the Four Seasons and get chiropractic care on demand, whenever you feel the need or want.
Don't keeping trying to find a chiropractor that will make you wait. Instead let our walk in chiropractic services help you today!
Making World-Class Chiropractic Care Available to Everybody
There's another difference between how we work and traditional chiropractors. When you come to see us, whatever chiropractic treatment you want will only cost you $29. That's true of the first time you see us, as well as every time after that. That $29 price includes any or all of our chiropractic services during your visit, helping you save your money and your time compared to traditional chiropractors.
What's more, we offer a membership program. Many people seek the benefits of chiropractic care on a regular basis, which we think is great as we love to see the relief in our patients' faces as we give them the crack, drop, or click that they really need. If you're one of the many people who want regular care, for just $39 per month, we will give you up to 6 treatments, as well as a free vitamin treatment (choose from zinc, vitamin B12, vitamin C, or glutathione).
If you enjoy the immune system boost that comes with our vitamin therapy, a membership program at our Miami Beach chiropractor clinic in Miami Beach will also give you a discount from $35 per shot to just $19. There are many benefits of being a member, but if you've never had chiropractic care before, just come in and try a session!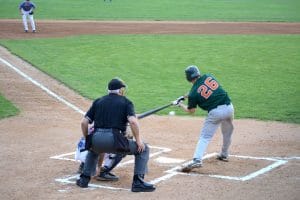 Baseball is a hugely popular sport that many people enjoy. However, injuries can happen while playing the game – whether you are a professional athlete or a novice. The repetitive hitting and throwing motions in baseball put stress on the spine and make players susceptible to strains and back pain. If you notice back pain
Read More »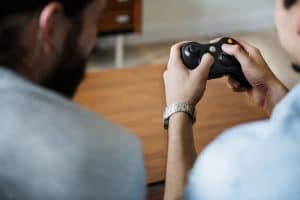 Playing video games is a fun pastime that many people enjoy. However, sitting for long hours can harm your health, particularly when it comes to your spine. Video gaming injuries are becoming increasingly common and include everything from back pain to carpal tunnel syndrome. If you start to experience pain while playing video games, you
Read More »
If you have lower back pain, then you're not alone. Studies show that over half of American adults experience back pain every year. Back pain is a widespread health condition that causes millions of lost workdays every year. Not only can back pain affect your career, but it can also have a significant impact on
Read More »