Walk-in Chiropractor Near Eden Roc Miami Beach
Walk-in Chiropractor In Miami Beach
$29 CHIROPRACTIC ADJUSTMENTS


FIRST TIME AND EVERY TIME​
    No Appointments
    No Hidden Fees
    Don't Like People Touching Your Neck? That's Cool With Us.
Monday: 
Tuesday: 
Wednesday: 
Thursday: 
Friday:
Saturday: 
Sunday: 
12:00 PM – 8:00 PM
12:00 PM – 8:00 PM
12:00 PM – 8:00 PM

12:00 PM – 8:00 PM

12:00 PM – 8:00 PM

10:00 AM – 6:00 PM

Closed
FIRST TIME AND EVERY TIME
Includes any or all of our chiropractic services during your visit.
Want more info? Fill out the form and we will be in touch.
Don't Want Your Neck Touched? That's Cool With Us.
Ready to feel good again? Let's get cracking!
If you are suffering an injury, whether it is a result of an accident or a health condition, the pain you are feeling does not have to be a long-term imposition on your daily life. SnapCrack offers quality chiropractic treatment at our chiropractor in Miami Beach near Eden Roc to alleviate the symptoms of many different injuries as well as degenerative conditions, getting to the root cause of your pain to help you return to a healthy, active, and pain-free life.
Treatments Centered Around You
At SnapCrack, we are focused as much on treating symptoms as we are at finding long term solutions to the root cause of your problem. It is not uncommon for many people to experience something apparently unrelated, like headaches, which can actually have a variety of causes. For some, headaches might be a result of stress or dehydration, but you also might be experiencing headaches related to poor spinal adjustment. Our team takes the time to really understand where your pain is coming from to create a treatment plan that combats the initial pain and reduces future suffering. We also offer a range of different adjustment techniques to ensure that your treatment is as specialized to your needs as possible. 
The SnapCrack team are all highly trained in a range of different techniques, so we are best able to suit your treatment to your needs. We offer three distinct treatment methods at our chiropractor walk-in clinic, the Snap, the Drop, and the Crack.
The Snap
The Snap uses a moderate thrust level treatment; it is a diversified technique that is the most commonly used adjustment practice worldwide, and likely to be what most people assume chiropractic treatment to entail. This chiropractic adjustment technique involves a high-velocity low amplitude thrust that results in a cavitation of the joint. It is the quick, shallow thrusting motion that causes the popping noise, which is actually gas escaping the joint capsule. When the joint is extended past its normal range, there is a short moment of negative internal pressure, which releases internal gasses out through the membrane. The Snap technique is commonly used to treat aches and discomforts of the spine, as well as enhancing joint mobility.
The Drop
The drop has a mild trust level. This method, called the Thompson drop-table technique, is a variation of the diversified technique that uses a special table to enhance spinal adjustments. The drop-table has special segments, called drop pieces, that are used to elevate the area that is being adjusted, in order for it to receive a gentle thrust applied as the section drops. The drop table assists the thrust, which minimizes the force necessary, allowing for lighter pressure. The Drop technique is unlikely to cause any of the audible popping or cracking sounds.
The Click
If you opt for this gentle technique by a licensed chiropractor, your treatment will involve the use of a hand-held, spring-loaded instrument that is used to click, rather than crack, the vertebrae back into place. The reason this treatment is able to be so gentle is due to the hand-held instrument. Instead of adjusting forces being delivered by hand, the instrument allows for a lighter force to be generated and applied more quickly. The Click can be used either as a primary health care treatment or as a selective adjustment technique for those who require a very gentle adjustment.
Our team of expert and experienced chiropractors have the practical knowledge and understanding to treat a wide range of different injuries and conditions, including:
Bursitis
Fibromyalgia
Scoliosis
Arthritis
Migraines
Pain in the back, knee, ankle, and hip, as well as chronic pain and growing pains
Stress
Helping you Return to Normal Life
We know that pain can impact almost every area of your daily life, whether it is affecting your mental health, your ability to work, play with your children, or live an active lifestyle. An awareness of the serious side-effects of pain underlines all that we do at SnapCrack walk-in chiropractors near Eden Roc Miami Beach. This is yet another reason why our treatments are so focused on your individual situation. You will not be met by a standard, prepackaged plan, but instead, you will find a chiropractor that is focused on you and creates a bespoke plan. This plan will be created to ensure that our team is able to reduce or eliminate your pain as much as possible, so you can get back to living your life.
Walk-in for Your Convenience 
Here at Miami Beach chiropractor clinic SnapCrack, we are dedicated to doing everything we can to help you, and this is why we offer our no appointment necessary, fully walk-in service in South Florida. We know that modern life is busy and that often, pain cannot be predicted, and this is why we offer the same unique and tailored treatments. Our no-wait policy means that you will be seen promptly by one of our expert chiropractors, with no hassle about insurance or referrals. We cost only $29 for any treatment, both for your first visit and any subsequent chiropractic care treatments.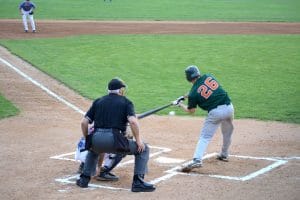 Baseball is a hugely popular sport that many people enjoy. However, injuries can happen while playing the game – whether you are a professional athlete or a novice. The repetitive hitting and throwing motions in baseball put stress on the spine and make players susceptible to strains and back pain. If you notice back pain
Read More »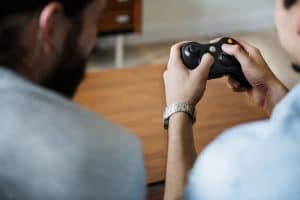 Playing video games is a fun pastime that many people enjoy. However, sitting for long hours can harm your health, particularly when it comes to your spine. Video gaming injuries are becoming increasingly common and include everything from back pain to carpal tunnel syndrome. If you start to experience pain while playing video games, you
Read More »
If you have lower back pain, then you're not alone. Studies show that over half of American adults experience back pain every year. Back pain is a widespread health condition that causes millions of lost workdays every year. Not only can back pain affect your career, but it can also have a significant impact on
Read More »