Walk-in Chiropractor Near Doral
Walk-in Chiropractor In Hialeah
$29 CHIROPRACTIC ADJUSTMENTS


FIRST TIME AND EVERY TIME​
    No Appointments
    No Hidden Fees
    Don't Like People Touching Your Neck? That's Cool With Us.
Monday: 
Tuesday: 
Wednesday: 
Thursday: 
Friday:
Saturday: 
Sunday: 
12:00 PM – 8:00 PM
12:00 PM – 8:00 PM
12:00 PM – 8:00 PM

12:00 PM – 8:00 PM

12:00 PM – 8:00 PM

10:00 AM – 6:00 PM

Closed
FIRST TIME AND EVERY TIME
Includes any or all of our chiropractic services during your visit.
Want more info? Fill out the form and we will be in touch.
Don't Want Your Neck Touched? That's Cool With Us.
Ready to feel good again? Let's get cracking!
When we set up SnapCrack, the walk-in chiropractor in Hialeah near Doral, we had a goal that we wanted to achieve. That goal was to ensure that anyone who needed the help of an expert chiropractor could come to us when they needed us, and be seen by professionals who were fully qualified and highly trained. Through hard work and determination, not to mention being skilled at what we do, we have achieved that goal and then some. We can promise that if you need us, we will be here for you, so don't hesitate to visit us – there is no need to make an appointment and no need to wait for weeks in pain.
At SnapCrack, we know we can help you. Whatever the problem might be, whatever has caused it, even if you don't know the reason why you're in pain and have issues with your mobility, SnapCrack can still achieve excellent results. We will aim to make you pain-free and give you back your freedom to do what you want when you want to. We don't offer anything but bespoke treatment plans, so come and see what we can offer you.
Not everyone knows a great deal about chiropractic medicine, and that's understandable. After all, unless you are a trained chiropractor or you've needed the assistance of one in the past, there's no reason to have any knowledge of what we do. Yet this lack of knowledge can sometimes cause people to continue with pain and problems that they would otherwise be able to solve with our help.
Something that's interesting – perhaps even crucial – to know is that chiropractic treatments, although mainly related to the spine and back pain, can treat many different ailments with many different symptoms. Our root belief is that the spine is connected to the rest of the body via the central nervous system, meaning that even the slightest misalignment can cause a massive amount of pain in a variety of different areas (and not necessarily the spine). It might be causing pain in your legs, shoulders, hips, or neck. It could be the underlying cause of your tension headaches and migraines. It might be why you have digestive problems, or even why you are stressed. These and many other ailments can all be reduced or eliminated with good chiropractic care.
At our SnapCrack walk-in Hialeah chiropractors near Doral, our team always thinks ahead. In order to help everyone who comes to us for assistance, we need to look not only at the here and now and treat the pain and mobility issues you're in at this moment, but we also need to look ahead. We want to ensure that no one suffers a recurrence of that pain and has to return for more treatment.
We take the time, therefore, to discuss the issue with each patient so that they know what it is that has caused the pain (assuming there is a cause), and they also understand how to prevent it from happening again. It could be that a change of lifestyle is needed, or a different kind of job, or simply more care taken when lifting or moving objects. Whatever it is, we can offer the ideal roadmap to health, and that's not something you will get with every chiropractor out there.
You Don't Even Need To Be In Pain
It may sound strange to say that you don't need to be in pain in order to be seen at SnapCrack, but it's true. Although we have discussed just how good we are at minimizing pain, we are also the perfect place to come if you are feeling the symptoms of stress. That's because, as great chiropractors, we can reduce those symptoms by reducing muscle tension. When this happens, people will immediately feel less stressed because their bodies are looser and freer, and that will lead to a more positive state of mental health.
Since mental health is just as important as physical health and should always be taken care of as carefully as possible, visiting a walk-in chiropractor near Doral could be the answer you have been looking for. Of course, seeing a doctor should always be your first task as you will need a diagnosis, but seeing SnapCrack is going to help hugely too.
So what makes a walk-in chiropractor such a good idea? Why would you choose to come to SnapCrack over and above a clinic that requires you to make an appointment? The answer is that you're in pain right now. You're suffering at this moment. So the real question is, why would you wait for days, weeks, perhaps even longer for an appointment when you can come to the experts at SnapCrack and enjoy the walk-in chiropractor near Doral experience?
Your life shouldn't be on pause when you can have your condition dealt with quickly, professionally, and compassionately, and get back to normal right away. You can enjoy your life once again, all thanks to our amazing team, and you can start the process right now.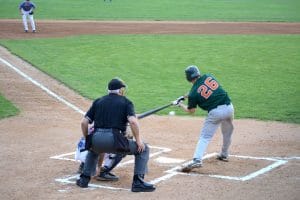 Baseball is a hugely popular sport that many people enjoy. However, injuries can happen while playing the game – whether you are a professional athlete or a novice. The repetitive hitting and throwing motions in baseball put stress on the spine and make players susceptible to strains and back pain. If you notice back pain
Read More »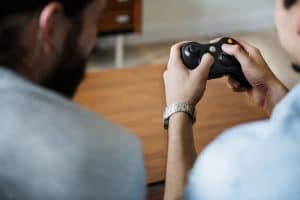 Playing video games is a fun pastime that many people enjoy. However, sitting for long hours can harm your health, particularly when it comes to your spine. Video gaming injuries are becoming increasingly common and include everything from back pain to carpal tunnel syndrome. If you start to experience pain while playing video games, you
Read More »
If you have lower back pain, then you're not alone. Studies show that over half of American adults experience back pain every year. Back pain is a widespread health condition that causes millions of lost workdays every year. Not only can back pain affect your career, but it can also have a significant impact on
Read More »