Walk-in Chiropractors in Miami Beach
Walk-in Chiropractor Near Deauville Beach Resort in Miami Beach
$29 CHIROPRACTIC ADJUSTMENTS


FIRST TIME AND EVERY TIME​
    No Appointments
    No Hidden Fees
    Don't Like People Touching Your Neck? That's Cool With Us.
Monday: 
Tuesday: 
Wednesday: 
Thursday: 
Friday:
Saturday: 
Sunday: 
12:00 PM – 8:00 PM
12:00 PM – 8:00 PM
12:00 PM – 8:00 PM

12:00 PM – 8:00 PM

12:00 PM – 8:00 PM

10:00 AM – 6:00 PM

Closed
FIRST TIME AND EVERY TIME
Includes any or all of our chiropractic services during your visit.
Want more info? Fill out the form and we will be in touch.
Don't Want Your Neck Touched? That's Cool With Us.
Ready to feel good again? Let's get cracking!
Pain in your back, neck, legs, and even hips can be reduced or eliminated when you walk into our SnapCrack chiropractor in Miami Beach near Deauville Beach Resort. After a small adjustment, you'll be able to enjoy the freedom that bodily pain or stiffness has gradually robbed from you. Although pain can build over months or even years, it can be quick to get you relief with our walk-in clinics. If you're near Deauville Beach Resort, you can pop in whenever you feel discomfort.
You've waited long enough to get relief from your pain. If you haven't tried chiropractic care before, you've likely tried painkillers, routine changes, or even acupuncture to deal with the root cause of pain. These might not help in the medium or long term because they don't target the crux of the issue.
When you walk into a SnapCrack chiropractor, you'll be able to have the cause of your aches and pains targeted by professionals without waiting or booking appointments. We are proud to have a no-wait policy at every one of our clinics because we know you've been in pain for too long already.
Our hands are not only some of the most effective natural sources of pain relief, but they've also been safe and trusted for many years. Our first walk-in chiropractic care clinic was near Miami Opa-Locka Executive Airport, and there we fostered a stellar reputation for providing world-class service. We give our clients what they want, which is why we developed a no-wait policy, an affordable and no-nonsense membership system, and thoughtful aftercare.
If you have the questions, we'll have the answers – if you need any information about your joints and bones, we try hard to give all our clients detailed guidance about how they can best take care of their body and keep themselves healthy and safe.
We will try to work out what caused the problem in the first place and then let you know what you should do to make sure it will not happen again, whether that's by changing your routine, your diet, or by seeking additional care. We're thrilled to say that we consistently try hard to make life as comfortable as possible for our patients.
We have developed a unique way of delivering chiropractic care. We have three body alignment techniques that can help you to deal with the root cause of your aches and pains effectively.
The Crack
The Crack is what most people think of when they think of chiropractic care. That's because it involves a satisfying crack, which is the sound that your body makes when pockets of nitrogen and other gasses are released from your joints. One of our experts will gently apply pressure to your joints until these gasses are released, helping to both prevent and treat bodily pains.
The Drop
The Drop is slightly milder than the Crack, which some patients prefer. It's a technique that looks to align your spine, perfect for anybody who has experienced impaired functioning in their vertebrae. Our expert chiropractors use the Thompson drop-table technique, elevating parts of your body and gently thrusting them as the table drops slightly. Although it doesn't make a satisfying crack, it is very effective and can give equal pain relief to the Crack.
The Click
The Click involves clicking the vertebrae into place and is the mildest treatment that we offer. Our expert chiropractor will use an applicator tool that will be able to give gentle taps to several places along the spine.
We offer a degree of intensities in our techniques because, besides allowing us to target different root issues, our clients might be intimidated by chiropractic care and want to start off with very gentle treatments.
At SnapCrack, everything we do is focused on you and your health, so when you walk into our Miami Beach chiropractor location in Deauville Beach Resort location in, just explain your pains, problems, and concerns, and we will do everything we can to help. If you feel uncomfortable with a certain technique, like having your neck targeted and clicked or cracked, we can absolutely comply with your wishes.
Great Prices that Suit You
Our standard rate is the low price of $29 per session. That session includes any or every one of our techniques and does not get more expensive if you walk in without booking. If you really see the benefit of our care, we highly recommend a SnapCrack membership package.
For just $49 per month, you will be able to enjoy 6 sessions and get a discount on our IV vitamin booster VitaminTherapy too! Whether you work around Deauville Beach Resort or are enjoying a vacation in Miami Beach, we're here to help you reduce your aches and pains.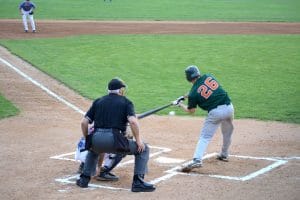 Baseball is a hugely popular sport that many people enjoy. However, injuries can happen while playing the game – whether you are a professional athlete or a novice. The repetitive hitting and throwing motions in baseball put stress on the spine and make players susceptible to strains and back pain. If you notice back pain
Read More »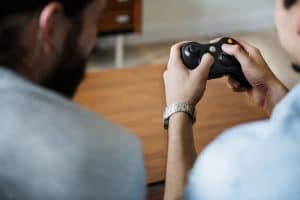 Playing video games is a fun pastime that many people enjoy. However, sitting for long hours can harm your health, particularly when it comes to your spine. Video gaming injuries are becoming increasingly common and include everything from back pain to carpal tunnel syndrome. If you start to experience pain while playing video games, you
Read More »
If you have lower back pain, then you're not alone. Studies show that over half of American adults experience back pain every year. Back pain is a widespread health condition that causes millions of lost workdays every year. Not only can back pain affect your career, but it can also have a significant impact on
Read More »