Walk-in Chiropractor Near Bucky Dent Water Park
Walk-in Chiropractor In Hialeah
$29 CHIROPRACTIC ADJUSTMENTS


FIRST TIME AND EVERY TIME​
    No Appointments
    No Hidden Fees
    Don't Like People Touching Your Neck? That's Cool With Us.
Monday: 
Tuesday: 
Wednesday: 
Thursday: 
Friday:
Saturday: 
Sunday: 
12:00 PM – 8:00 PM
12:00 PM – 8:00 PM
12:00 PM – 8:00 PM

12:00 PM – 8:00 PM

12:00 PM – 8:00 PM

10:00 AM – 6:00 PM

Closed
FIRST TIME AND EVERY TIME
Includes any or all of our chiropractic services during your visit.
Want more info? Fill out the form and we will be in touch.
Don't Want Your Neck Touched? That's Cool With Us.
Ready to feel good again? Let's get cracking!
SnapCrack, a walk-in chiropractor in Hialeah near Bucky Dent Water Park can solve many different problems; this kind of alternative medicine isn't just about back pain and problems with mobility – there is a huge raft of conditions and injuries that we can deal with. Just some of these include:
Pain in the back, neck, shoulders, legs, or hips
Stiff, tense muscles
Migraines and tension headaches
Sporting injuries
Joint pain
Symptoms of stress
Rotator cuff injuries
Rehabilitation after an accident
Digestive complaints such as fibromyalgia
We may be able to help you even if you're unsure exactly what is wrong or if you have been diagnosed, but you don't know whether chiropractic care will help you. Ask us, and we will be open and honest about whether or not we can treat you, helping you to either feel better or pointing you in the right direction to find assistance.
The main core of the work undertaken at SnapCrack is the manual manipulation of the spine so that it goes back into alignment. Even the smallest issue with the alignment of the spine can cause all kinds of problems in your day to day life, and you'll be amazed at the difference it makes when this is fixed.
At SnapCrack walk-in Hialeah chiropractor near Bucky Dent Water Park, we're different. Even if you have seen another chiropractor in the past, the experience you will have with SnapCrack will be a unique one. We always put the health and happiness of our patients first, and that's why we're not just great chiropractors – we're the best.
All our chiropractic experts are highly trained and fully qualified with much experience and fantastic skills; this is why we hired them. You can rest assured that when you pay a visit to SnapCrack for help, you'll be receiving the ultimate in chiropractic care from those who love what they do and want to help everyone they can live their best lives.
Whoever comes through our door is our priority. We talk to them, listen to them, ask the right questions, and from these conversations, we can put together the ideal treatment plan, offering the best care and attention we can.
This might sound like enough because, after all, it's a lot to offer any patient, but it's not where SnapCrack wants to end your treatment. We offer exceptional aftercare as well as treating the initial complaint. We don't just say goodbye and wish our patients all the best. We will figure out the best way to keep them safe and healthy for the long term, and we equip them with that knowledge and power, so they are aware of how to protect their bodies in the future.
A good chiropractor should be able to ascertain just what the issue is as soon as they begin to assess their patient. They will understand the symptoms they can see, and they will work on reducing or eliminating the pain associated with the issue right away. At SnapCrack walk-in chiropractor near Bucky Dent Water Park, there is more to what we do.
The difference with us is that we will search for the root cause of any suffering our patients are going through, meaning we can not only deal with the main symptoms but if there is any reason for those symptoms that might be unusual or difficult to find, we'll deal with that too (assuming it's a chiropractic issue).
SnapCrack goes the extra mile for our patients, and this means that your pain will stay away for much longer, and ideally, forever.
You can already see that SnapCrack is very different from other chiropractors you can find. Something else that makes us stand out and is one of the reasons we have always been so successful is the fact we're a walk-in chiropractor near Bucky Dent Water Park.
Being a walk-in clinic means we don't even have to ask our patients to wait, and they don't have to make an appointment. By doing this, we can see many more people and help them when they need our help rather than telling them we can't see them for weeks or even months and leaving them to suffer in pain until their appointment.
SnapCrack is open to all who need us, no matter what their condition, their age, or how they developed their injury. We're conveniently located with plenty of parking, and we're easy to find, too.
There's no reason why you shouldn't come to us for help. If you're in pain, if you have a chronic condition, if you are feeling stressed and need some relief, we can help you, and we can help you quickly and professionally. Contact us today or come and pop in near Bucky Dent Water Park for your treatment to start.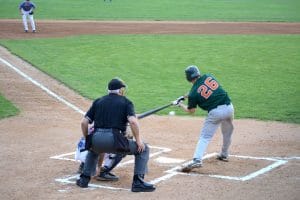 Baseball is a hugely popular sport that many people enjoy. However, injuries can happen while playing the game – whether you are a professional athlete or a novice. The repetitive hitting and throwing motions in baseball put stress on the spine and make players susceptible to strains and back pain. If you notice back pain
Read More »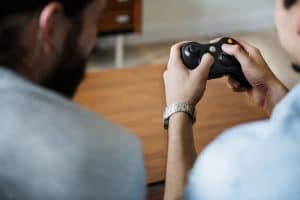 Playing video games is a fun pastime that many people enjoy. However, sitting for long hours can harm your health, particularly when it comes to your spine. Video gaming injuries are becoming increasingly common and include everything from back pain to carpal tunnel syndrome. If you start to experience pain while playing video games, you
Read More »
If you have lower back pain, then you're not alone. Studies show that over half of American adults experience back pain every year. Back pain is a widespread health condition that causes millions of lost workdays every year. Not only can back pain affect your career, but it can also have a significant impact on
Read More »