Walk-in Chiropractor Near Brownsville
Walk-in Chiropractor In Hialeah
$29 CHIROPRACTIC ADJUSTMENTS


FIRST TIME AND EVERY TIME​
    No Appointments
    No Hidden Fees
    Don't Like People Touching Your Neck? That's Cool With Us.
Monday: 
Tuesday: 
Wednesday: 
Thursday: 
Friday:
Saturday: 
Sunday: 
12:00 PM – 8:00 PM
12:00 PM – 8:00 PM
12:00 PM – 8:00 PM

12:00 PM – 8:00 PM

12:00 PM – 8:00 PM

10:00 AM – 6:00 PM

Closed
FIRST TIME AND EVERY TIME
Includes any or all of our chiropractic services during your visit.
Want more info? Fill out the form and we will be in touch.
Don't Want Your Neck Touched? That's Cool With Us.
Ready to feel good again? Let's get cracking!
Our ultimate goal and our biggest priority here at SnapCrack walk-in chiropractor near Brownsville is to help our patients. That's why we exist, and it's the reason we do what we do. It's why we have honed our skills across the years, ensuring that we are the best place for people who are in pain and are suffering from back issues and more to come for assistance. We can be entirely flexible, ensuring our patients get every element of the help they are looking for, and that is what makes us great.
The main goal at SnapCrack's walk-in chiropractor in Hialeah never has and never will change. The only difference is that we are improving at all times, constantly keeping up to date with any leaps forward in the chiropractic industry. So not only are we experts, we're always going to be offering the most up to date treatments available.
The first thing that most likely comes to mind when you consider what it is a chiropractor does is the spine. We concentrate the majority of our efforts on this area of the body because it's what chiropractic therapies were designed to do. Since the spine is connected to every other part of the body through the nervous system, it makes sense; by fixing the spine and realigning it where the need is, we can work on legs, hips, the neck, shoulders, and much more. We can even treat stress, muscle tension, migraines, and tension headaches, fibromyalgia, and other digestive problems, insomnia, and so on. It is so important for the spine to be kept in alignment where possible since it controls so much of the pain (or lack thereof) within the body.
Prevention Is as Important as The Cure
SnapCrack's walk-in Hialeah chiropractor clinic near Brownsville understands just how crucial it is to our patients to have their pain entirely cured. No one wants to be living their lives with the burden on pain, sometimes literally on their backs. We understand this, and we work on reducing and ideally eliminating pain for as many people as possible, using our skills, knowledge, and experience to do so.
However, prevention must also be taken into account. Once someone has been hurt or suffers some kind of injury, that area of the body will often stay weakened, even when the pain is gone. Another accident and the pain and problems can start up again. This is why we teach our patients how to prevent this from happening as far as possible. We can't predict the future, and we don't know what is in store, but we can pass along our knowledge so that spines are kept as safe as possible going forward.
Pain Is Not A Prerequisite…
If you think you have to be in pain or have severe (or even mild) mobility issues to visit our friendly, welcoming clinic at SnapCrack, think again. We don't insist that we only treat the most severely injured (although, of course, we certainly do treat these people with care and compassion); we also treat those who aren't in pain but who are extremely stressed.
When the spine is even slightly misaligned, the patient can become very tense, with bunched up muscles and stiff joints. This can be a symptom of stress, but – ironically – it can also cause stress. Either way, a visit to a great walk-in chiropractor near Brownsville means that tension is reduced, and the feelings of stress dissipate. So even if you're not in pain, but you are suffering from discomfort, visit us, and we will help you. It can be the ideal stop before a test, a wedding, a job interview, or anything else that causes tension. We can help.
The Benefits of a Walk-In Chiropractor
You might be wondering why we are working as a walk-in clinic and not asking people to make appointments as many other chiropractors do. Does it mean we're not as good as they are? Does it mean we're under par? The answer is no, it doesn't. Our training, qualifications and the team is just as good – perhaps even better – as any other chiropractor. The difference is we don't want to see people suffer. We want to treat them as soon as possible, ensuring their pain is reduced or eliminated sooner rather than later.
Waiting for an appointment that is days, weeks, or even months into the future is unfair. The patient will be in pain for all this time, possibly becoming more and more unwell both physically and mentally, and certainly having their life disrupted horribly. Our walk-in service means that there is no need to wait, and no need to be in pain for too long. We can help you quickly, offering you as great a service as you would expect from any chiropractor.
We like to make promises at SnapCrack. We make them to our patients all the time, giving them hope and ensuring they understand exactly what we can do to them. However, we don't just make promises; we keep them. We ensure that pain is reduced as much as possible and that we listen to our patients to find out exactly why they are hurting and work out what we can do about it.
By offering bespoke treatment plans that cover both the treatment itself and the specialist aftercare, SnapCrack can help our patients in the best way we possibly can.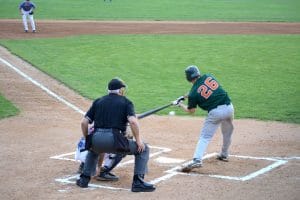 Baseball is a hugely popular sport that many people enjoy. However, injuries can happen while playing the game – whether you are a professional athlete or a novice. The repetitive hitting and throwing motions in baseball put stress on the spine and make players susceptible to strains and back pain. If you notice back pain
Read More »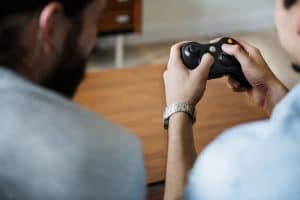 Playing video games is a fun pastime that many people enjoy. However, sitting for long hours can harm your health, particularly when it comes to your spine. Video gaming injuries are becoming increasingly common and include everything from back pain to carpal tunnel syndrome. If you start to experience pain while playing video games, you
Read More »
If you have lower back pain, then you're not alone. Studies show that over half of American adults experience back pain every year. Back pain is a widespread health condition that causes millions of lost workdays every year. Not only can back pain affect your career, but it can also have a significant impact on
Read More »