Walk-in Chiropractor Near Babcock Park
Walk-in Chiropractor In Hialeah
$29 CHIROPRACTIC ADJUSTMENTS


FIRST TIME AND EVERY TIME​
    No Appointments
    No Hidden Fees
    Don't Like People Touching Your Neck? That's Cool With Us.
Monday: 
Tuesday: 
Wednesday: 
Thursday: 
Friday:
Saturday: 
Sunday: 
12:00 PM – 8:00 PM
12:00 PM – 8:00 PM
12:00 PM – 8:00 PM

12:00 PM – 8:00 PM

12:00 PM – 8:00 PM

10:00 AM – 6:00 PM

Closed
FIRST TIME AND EVERY TIME
Includes any or all of our chiropractic services during your visit.
Want more info? Fill out the form and we will be in touch.
Don't Want Your Neck Touched? That's Cool With Us.
Ready to feel good again? Let's get cracking!
You might think we make a lot of promises at SnapCrack, a walk-in Hialeah chiropractor near Babcock Park. You might wonder if we can keep them all. The truth is, yes, we do make a lot of promises, and yes, we do keep them all. We pride ourselves on not only being excellent chiropractors but at being as open and honest as possible with all our patients.
Whether we can treat you or not, how long that treatment will take, what we need to do, what questions we have to ask, and much more is all part of our open approach, giving you as much information as possible, and in the end, handing you the control over your treatment.
Being so patient-centric is something we have consciously decided to do at SnapCrack. It's the patients who keep us working and keep us loving our job, so it's the patients we must always think of first. You'll find when you visit our exceptional walk-in clinic that we're here for you, and so we will treat you in the way you expect to be treated.
When you think of a chiropractor, you will probably also think of the spine and manual spinal alignment. You wouldn't be wrong to do this, but it's crucial you know that we can do a lot more than this. The spine is our main concern, but that area of the body is linked to everywhere else through the nervous system, so although back pain is the core of our work, there is much more that we can offer including:
Reducing pain in the neck, legs, hips, shoulders, and of course, back
Reducing migraines and tension headaches
Minimizing the symptoms of stress
Working on sciatica
Reducing the pain of whiplash
Dealing with insomnia
Being able to find a chiropractor who treats more than 'just' back pain is a crucial step if you want to be completely treated, and at SnapCrack walk-in chiropractor in Hialeah near Babcock Park, we can offer the entire package, making sure you are treated for every ailment you are suffering from.
Our wealth of knowledge and our many years of experience combine to allow us to determine just what the ideal treatment plan would be for each patient in order to give them the quickest, more stress-free options around.
Something else we offer at SnapCrack is unrivaled aftercare. We are happy – in fact, it's part of our treatment – to give each patient the tools and knowledge they need to take care of themselves once they leave our clinic. If we didn't do this, those same patients might not know what it was that caused the problem, and they could easily find themselves in the same situation again. By giving them information, we can help them to help themselves, and that's a crucial element. 
You don't have to use a walk-in service when you visit a chiropractor. You could make an appointment with one today. That won't mean, however, that you will be able to see them and be treated today. What it means is, you'll have a date to work towards, and something to put in your diary so you can rearrange everything else you were hoping to do, and stay in pain up until that point.
Alternatively, rather than waiting in pain, suffering for many more weeks in some cases, you could visit SnapCrack walk-in chiropractor near Babcock Park. When you see us, you can be treated on the same day, so if you're in pain, that pain can be reduced or eliminated immediately, and there is no need to wait.
We're just as professional, just as qualified, and certainly more focused on our patients than a traditional clinic, yet we can also help you much more quickly. It makes so much sense to visit SnapCrack.
Is The Root Cause Important?
Is the root cause important? When it comes to how SnapCrack works, the answer is yes, it is extremely important. Although we can treat the symptoms of your pain and help to make you feel much more comfortable and much more mobile, if we can determine the root cause and treat that too if it's different, we can offer much more long-lasting results, and this is what really counts.
It's for this reason that we're so keen to conduct our own investigations into what happened. Just like chiropractic treatments themselves, this investigation is non-invasive and consists of us asking the right questions and listening carefully to the answers when they come. By doing this, we can help to keep you healthier and happier for longer.
For those in pain, those who have been unable to work, enjoy hobbies, spend time with friends and family, or even sleep properly or move at all, seeing a good chiropractor is paramount. Seeing a walk-in chiropractor could make all the difference, and will certainly mean that treatment can start much sooner before the pain becomes worse. SnapCrack can help you; all you need to do is ask.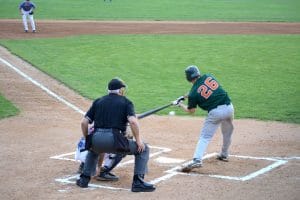 Baseball is a hugely popular sport that many people enjoy. However, injuries can happen while playing the game – whether you are a professional athlete or a novice. The repetitive hitting and throwing motions in baseball put stress on the spine and make players susceptible to strains and back pain. If you notice back pain
Read More »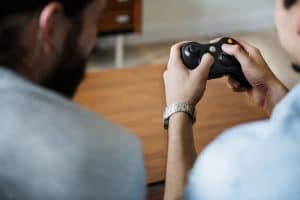 Playing video games is a fun pastime that many people enjoy. However, sitting for long hours can harm your health, particularly when it comes to your spine. Video gaming injuries are becoming increasingly common and include everything from back pain to carpal tunnel syndrome. If you start to experience pain while playing video games, you
Read More »
If you have lower back pain, then you're not alone. Studies show that over half of American adults experience back pain every year. Back pain is a widespread health condition that causes millions of lost workdays every year. Not only can back pain affect your career, but it can also have a significant impact on
Read More »