Walk-in Chiropractor Near Amelia Earhart Park
Walk-in Chiropractor In Hialeah
$29 CHIROPRACTIC ADJUSTMENTS


FIRST TIME AND EVERY TIME​
    No Appointments
    No Hidden Fees
    Don't Like People Touching Your Neck? That's Cool With Us.
Monday: 
Tuesday: 
Wednesday: 
Thursday: 
Friday:
Saturday: 
Sunday: 
12:00 PM – 8:00 PM
12:00 PM – 8:00 PM
12:00 PM – 8:00 PM

12:00 PM – 8:00 PM

12:00 PM – 8:00 PM

10:00 AM – 6:00 PM

Closed
FIRST TIME AND EVERY TIME
Includes any or all of our chiropractic services during your visit.
Want more info? Fill out the form and we will be in touch.
Don't Want Your Neck Touched? That's Cool With Us.
Ready to feel good again? Let's get cracking!
Chiropractors treat bad backs. They realign problematic spines. They put everything back in place. That's all they do. Isn't that right? Well, no, not entirely.
Although chiropractors such as SnapCrack walk-in chiropractor in Hialeah near Amelia Earhart Park do work on bad backs and we do realign problematic spines, we also do so much more.
We can treat all manner of different complaints, accidents, and injuries, from car accidents to sporting injuries, from slips to trips and falls, and much more besides. We can even help with migraines and symptoms of stress. There is very little we can't do, which is often a surprise for many, but which is all in a day's work for an excellent chiropractic practice.
Your life with change so much when you come to SnapCrack. From living in pain with seemingly no end in sight to being able to move, to sleep, to work, to play, to do all the things you used to be able to do and all the things you can't do while you're left untreated, it's a vast, dramatic, and ultimately positive change. We can give this to you; come to see us as soon as you can – no appointment is necessary.
We Have Many Happy Patients
No matter what we do at SnapCrack, it is our patients who are going to benefit the most. Our main aim is to keep our patients at the very heart of what we do, and having that thought in mind means we can be reactive and proactive in ensuring anyone who walks into our clinic is dealt with fairly, efficiently, professionally, and quickly.
We don't think you should have to wait any longer that you really have to, and it is this that makes the difference – it is this that means you can be sure you will be attended to when you come to us.
How does SnapCrack, this walk-in Hialeah chiropractor near Amelia Earhart Park, manage to keep our promises about being entirely patient-centric? How do we know we are always putting the client first? It's because we know we take the time to listen to each person and find out what it is that is causing so much trouble and so many problems.
Once we hear the story, and we are the right questions to boost our knowledge, even more, we can be sure we are doing the right thing and offering the right kind of advice and treatment. If we didn't, we could guess, but it wouldn't have the same outstanding results, and our patients wouldn't be happy with the potentially temporary outcome.
Among the many different benefits of using SnapCrack when you need exceptional chiropractic care is the fact that we are extremely easy to find. We are signposted clearly, plus there is plenty of onsite parking, so you don't have to add to your worries or concerns. You can even be dropped off and collected again quite easily, should that be your preference.
We are the walk-in chiropractor near Amelia Earhart Park, and that means you can find us without any problems. If you do get lost, don't panic; simply call, and our friendly team will guide you to your ultimate destination. Nothing is too much trouble for us when it comes to our patients.
You won't have to wait for an appointment when you come to our walk-in clinic, but you might have to wait a short while when you get to us, depending on how many people are ahead of you in the line. No matter what, we will see you as quickly as we can, and your pain and suffering will be reduced or even eliminated completely – you'll notice the results immediately.
Since we are a walk-in clinic, you can come to us at any time, and you don't have to wait for your pain to get worse. Chronic pain isn't just bad for you physically; it can cause big problems with your mental health too, contributing to stress, anxiety, and depression. Even a relatively short wait for an appointment with a chiropractor can have a detrimental effect. So, come to SnapCrack instead – we can help you, mind, and body.
SnapCrack Promises to Help
Among the many promises, we make (and keep) at SnapCrack is the one about being able to help anyone who comes to us. There are no age limits set in place when it comes to chiropractic medicine, so age isn't a factor. Neither is the way you were hurt or what happened to cause your injury; although useful to know, it won't change the way we treat you – you are always going to be important to us, whether the problem was 'your fault' or someone else's.
We know just what to do to ensure that anyone and everyone is treated fairly and accurately by the most highly trained, experienced, and skillful chiropractors around.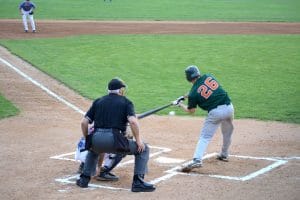 Baseball is a hugely popular sport that many people enjoy. However, injuries can happen while playing the game – whether you are a professional athlete or a novice. The repetitive hitting and throwing motions in baseball put stress on the spine and make players susceptible to strains and back pain. If you notice back pain
Read More »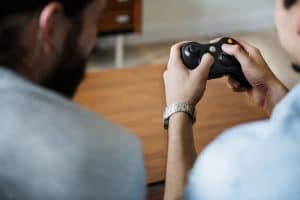 Playing video games is a fun pastime that many people enjoy. However, sitting for long hours can harm your health, particularly when it comes to your spine. Video gaming injuries are becoming increasingly common and include everything from back pain to carpal tunnel syndrome. If you start to experience pain while playing video games, you
Read More »
If you have lower back pain, then you're not alone. Studies show that over half of American adults experience back pain every year. Back pain is a widespread health condition that causes millions of lost workdays every year. Not only can back pain affect your career, but it can also have a significant impact on
Read More »