Walk-in Chiropractor Near Allison Park
Walk-in Chiropractor In Miami Beach
$29 CHIROPRACTIC ADJUSTMENTS


FIRST TIME AND EVERY TIME​
    No Appointments
    No Hidden Fees
    Don't Like People Touching Your Neck? That's Cool With Us.
Monday: 
Tuesday: 
Wednesday: 
Thursday: 
Friday:
Saturday: 
Sunday: 
12:00 PM – 8:00 PM
12:00 PM – 8:00 PM
12:00 PM – 8:00 PM

12:00 PM – 8:00 PM

12:00 PM – 8:00 PM

10:00 AM – 6:00 PM

Closed
FIRST TIME AND EVERY TIME
Includes any or all of our chiropractic services during your visit.
Want more info? Fill out the form and we will be in touch.
Don't Want Your Neck Touched? That's Cool With Us.
Ready to feel good again? Let's get cracking!
Maybe you sprained your ankle while swimming in the sea off Allison Park beach, or perhaps you hurt your knee while playing with your kids in the playground. However you hurt yourself, SnapCrack walk-in chiropractor in Miami Beach near Allison Park is here to help.
We want you to know that there are more solutions than simply blocking your pain with medication. By choosing to drop into our walk-in chiropractor, you are making the decision not only to get rid of the discomfort you are feeling but also to fix the root cause of the pain at the same time.
SnapCrack is a hassle-free chiropractic center that has been designed to cater to the needs of our patients no matter how busy their fast-paced lifestyle. Our licensed chiropractor physicians have been hand-picked by us and share in the SnapCrack values of cure, prevention, and top-quality patient care. Affordable prices and our no-wait walk-in policy means that you are able to get back to feeling your best in no time at all.
Treatments Focused on You 
At SnapCrack, we offer a range of different chiropractic care, so we are best able to match the adjustment and manipulation techniques with the needs of our patients. For example, if you suffer from arthritis, you are likely to prefer a gentler manipulation technique than a patient who is suffering from a sporting injury.
No treatment you receive at a SnapCrack center should ever cause you any pain; we know that the best results come from highly specialized techniques, which is why we use a range of different chiropractic disciplines. So, if you don't like getting your neck adjusted or don't feel comfortable with that cracking noise coming from your joints, don't worry, there are a range of different techniques available to suit your needs.
The Crack is an adjustment technique that involves a moderate thrust level; it is based on what is called a diversified technique and is one of the most commonly used chiropractic adjustment methods. If you and your chiropractor decide that The Crack is the technique best suited to your needs, then your chiropractor will perform velocity thrusts, which produces the cracking or popping noise made from gas escaping your joints. The Crack is often favored by those who wish to enhance mobility and minimize aches and discomforts of the spine.
The Drop is based on the Thompson technique and involves the use of a drop table. If you are having The Drop, then your chiropractor will raise some parts of your body, with the use of drop pieces, which are special segments attached to the table. The elevation of certain parts of your body means that the chiropractor only has to use a very light and gentle thrust to achieve realignment. Unlike The Crack, this technique is unlikely to produce any cracking or popping noises.
The Click is the mildest treatment we offer. It involves, as the name suggests, a clicking, rather than a cracking, realignment. The reason that this treatment is able to be so gentle is due to the use of a handheld instrument.
This device is able to produce a lighter and more rapid force than a physical alignment is capable of. The Click combines speed and precision, making it an ideal technique for even the most specialized procedures.
How is Your Health Care Structured?
When you visit the SnapCrack walk-in chiropractor near Allison Park, you will be met with a team of caring professionals who care as much about your long term health as they do about reducing the pain you are experiencing today. That is why all of our chiropractors take the time to analyze your physical functioning, to understand not only the specificities of your pain but what is causing it.
Once your chiropractor has a clear understanding of what is causing your pain, they can then go about creating a dedicated treatment plan for you. While you will be under no obligation to return to a SnapCrack chiropractor once your session is complete, you will be provided with the information, plans, or exercises necessary to improve your wellbeing.
Affordable Chiropractor Walk-in Services for All
When you find a chiropractor like us, you don't have to worry about any costly extras like x-rays. There are no hidden fees or obligations at a SnapCrack chiropractor. Your first session and every session after that will only cost you $29. You will also be offered the option to join our membership program, which entitles you to discounts on treatment sessions.
Whether you are suffering from a sporting injury like tennis elbow or runners knee, suffering from the pains of a long term condition like migraines or arthritis, or even experiencing discomfort due to stress or the tension of sitting at a desk all day, SnapCrack Miami Beach chiropractors want to help. We believe that everyone deserves to live a full and pain-free life, and that is why our treatments are always affordable, expert, and effective.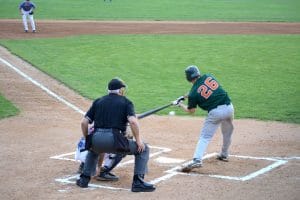 Baseball is a hugely popular sport that many people enjoy. However, injuries can happen while playing the game – whether you are a professional athlete or a novice. The repetitive hitting and throwing motions in baseball put stress on the spine and make players susceptible to strains and back pain. If you notice back pain
Read More »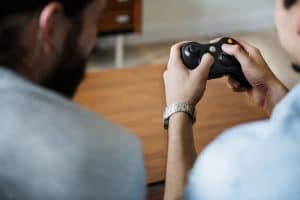 Playing video games is a fun pastime that many people enjoy. However, sitting for long hours can harm your health, particularly when it comes to your spine. Video gaming injuries are becoming increasingly common and include everything from back pain to carpal tunnel syndrome. If you start to experience pain while playing video games, you
Read More »
If you have lower back pain, then you're not alone. Studies show that over half of American adults experience back pain every year. Back pain is a widespread health condition that causes millions of lost workdays every year. Not only can back pain affect your career, but it can also have a significant impact on
Read More »