Walk-in Chiropractor Near Allapattah
Walk-in Chiropractor In Hialeah
$29 CHIROPRACTIC ADJUSTMENTS


FIRST TIME AND EVERY TIME​
    No Appointments
    No Hidden Fees
    Don't Like People Touching Your Neck? That's Cool With Us.
Monday: 
Tuesday: 
Wednesday: 
Thursday: 
Friday:
Saturday: 
Sunday: 
12:00 PM – 8:00 PM
12:00 PM – 8:00 PM
12:00 PM – 8:00 PM

12:00 PM – 8:00 PM

12:00 PM – 8:00 PM

10:00 AM – 6:00 PM

Closed
FIRST TIME AND EVERY TIME
Includes any or all of our chiropractic services during your visit.
Want more info? Fill out the form and we will be in touch.
Don't Want Your Neck Touched? That's Cool With Us.
Ready to feel good again? Let's get cracking!
Everyone needs to have a dream, but making that dream come true, and working towards it is just as important; nothing will happen by itself. This is why SnapCrack's dream of being the best walk-in chiropractor in Hialeah near Allapattah and of being able to help as many people as possible is certainly something that we work towards and strive for each and every day.
With the amount of training, knowledge, and the excellent qualifications our team has, it's no wonder that we are the place to turn when you need help from a chiropractor. We deliver relief by reducing or even entirely eliminating the pain where it is presenting. Still, to do more, we also delve deeper, determining just what the underlying cause really is, and helping our patients to look after themselves much better. We offer a complete service to all.
We Value Our Amazing Clients
Without our amazing clients, we wouldn't have anything at all, so SnapCrack recognizes this and values our amazing clients hugely. It's only right that we do our very best for them – we want them all to be happy and as healthy as possible at every step. We want to give them their lives back and offer them everything they want to move forward in whichever way they want. It's what makes what we do so worthwhile.
This is why we make many promises at SnapCrack's walk-in Hialeah chiropractor near Allapattah. We promise to treat everyone who makes an effort and takes the time to visit our clinic. It won't matter how their injury occurred or why they are in pain, and it won't even matter what age they are (there are no age limits or restrictions when it comes to chiropractor care); we want to help, and that's exactly what we do. It might take just one session, or you might need to return many times to get to the heart of the matter, but whatever is the case, when you are pain-free and smiling, we'll know it was a job well done.
If you are in pain if you are having problems moving if you are suffering in any way, having to then work out how to get to a clinic and where to park and what to look out for really can be too much. It can cause stress and make people decide not to bother at all, which leaves them in a lot of pain and with a reduced standard of living.
That isn't something you need to concern yourself with when it comes to SnapCrack. Our walk-in chiropractor near Allapattah clinic is conveniently located with plenty of parking. It's even signposted. Added up, this means you won't be stressed about finding us, and you can come to our clinic feeling ready to be helped.
We're A Walk-In Clinic – Why Is That A Good Thing?
So, we're clearly keen on helping as many people as possible. That's obvious. Yet what might not be so obvious is how operating a walk-in clinic is going to help us do that. We can explain. If you are hurting and need help right now because your life has been put on hold due to an injury, why would you then want to make an appointment for some time in the future? If you do this, you will have to wait in pain until the time comes, growing increasingly frustrated and feeling even worse.
By coming to our walk-in chiropractor near Allapattah, this problem is entirely eliminated, just like your pain will be. You don't have to wait; you simply arrive, and our friendly team will assist you in the right way. Your pain will be dealt with much more quickly, and your life can get back on track potentially weeks before it would otherwise have done. In terms of your work life, your education, your enjoyment of life in general, this is a huge difference. It is certainly worth using a walk-in chiropractor rather than making an appointment for one who will help you in the same way (although perhaps not quite to the extent that SnapCrack will) but will take longer to do it.
Even if you're not sure we can eliminate your pain, it is still a good idea to contact SnapCrack. Our open and honest ethos means that we are here to answer your questions, and if you are suffering from a problem that a chiropractor can't help with, we will let you know. However, there are so many different ailments that are linked to chiropractic care, including migraines, stress, insomnia, fibromyalgia, and generalized pain in the back, neck, hips, legs, and shoulders.
Let us help you by visiting us and giving us the chance to work out the best course of action for whatever it is you are suffering from. We have the skills and the experience to ensure you are fully satisfied, no matter what treatment you need.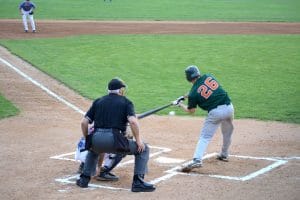 Baseball is a hugely popular sport that many people enjoy. However, injuries can happen while playing the game – whether you are a professional athlete or a novice. The repetitive hitting and throwing motions in baseball put stress on the spine and make players susceptible to strains and back pain. If you notice back pain
Read More »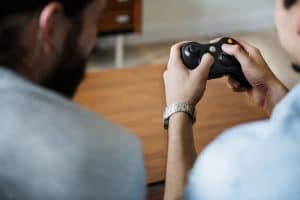 Playing video games is a fun pastime that many people enjoy. However, sitting for long hours can harm your health, particularly when it comes to your spine. Video gaming injuries are becoming increasingly common and include everything from back pain to carpal tunnel syndrome. If you start to experience pain while playing video games, you
Read More »
If you have lower back pain, then you're not alone. Studies show that over half of American adults experience back pain every year. Back pain is a widespread health condition that causes millions of lost workdays every year. Not only can back pain affect your career, but it can also have a significant impact on
Read More »