Walk-in Chiropractor in Miami FL
Walk-in Chiropractor In South Miami
$29 CHIROPRACTIC ADJUSTMENTS


FIRST TIME AND EVERY TIME​
    No Appointments
    No Hidden Fees
    Don't Like People Touching Your Neck? That's Cool With Us.
Monday: 
Tuesday: 
Wednesday: 
Thursday: 
Friday:
Saturday: 
Sunday: 
12:00 PM – 8:00 PM
12:00 PM – 8:00 PM
12:00 PM – 8:00 PM

12:00 PM – 8:00 PM

12:00 PM – 8:00 PM

10:00 AM – 6:00 PM

Closed
FIRST TIME AND EVERY TIME
Includes any or all of our chiropractic services during your visit.
Want more info? Fill out the form and we will be in touch.
Don't Want Your Neck Touched? That's Cool With Us.
Ready to feel good again? Let's get cracking!
Who are Miami chiropractor SnapCrack? What do we do? How can we help you? These are all great questions, as we have answers to all of them.
Once you know those answers, why not come to visit us in our walk-in clinic? We can solve many different problems, and we are happy to talk to anyone who needs us, no matter what pain or discomfort they might be in.
SnapCrack is a friendly, expert, dynamic chiropractor in Miami, FL that always has its patients in its mind; they are the priority and the reason behind everything we do here. This is our ethos, and it's what we base all decisions on, so it's not an idea that is going to change – our patients are everything, and we will do whatever it takes to ensure they are as pain-free as possible and have their mobility and their lives back.
We Give A Complete Service
SnapCrack chiropractor in Miami has been essential in positively improving the lives of many patients. Those who have been unable to walk without pain, those who have been suffering from migraines and tension headaches, those who have muscle tension or spasms, even those who have fibromyalgia.
We treat many unusual and unexpected complaints as well as the back, neck, shoulder, leg, and hip pain. Our practitioners have all the skills and experience needed to ensure that pain is relieved, and mobility is returned no matter what the underlying cause.
Although it is our expert chiropractic work that causes people to come to us initially, it's important to know that we offer so much more than that, and so many other options. Of course, the treatments we can perform all have something to do with realigning a misaligned spine, using manual manipulation to ensure that you can feel better and have less pain, but there are many conditions that this realigning can help with.
Plus, our amazing aftercare is available to ensure that these problems don't reoccur, wherever possible. This is why we develop bespoke treatment plans that deal with your specific situation and injury – it's not an off the shelf solution that we give to everyone. We take the time to talk about your lifestyle and your complaint and decide on the best course of action for you.
The Difference Is We're A Walk-In Clinic
You might think there is nothing more that we can do to help the patients who visit our facilities. You might think we absolutely do enough, perhaps even more than enough. The truth is, we always want to do more, and it's because of this that we decided a walk-in clinic was the best way to go. Being a walk-in means that we can help many more people and help them more quickly too.
Not only can they be seen when they need the help of an expert chiropractor rather than having to wait for many weeks for that help, but with our experience and skills, we are the experts you need – we can help you and make you pain-free and more mobile much more quickly.
There is no need to wait to see a chiropractor in Miami, FL, if you come to SnapCrack, and this great news, especially if you are in pain. We never want to see our patients hurting when we know we can fix their problems, and that's why we don't want you to wait for days and days; it's why we see you there and then.
When you do come to see us, you won't be rushed. We will ensure that the right amount of time is taken to give you just what you need in terms of chiropractic therapy and aftercare information.
This might mean that you need to wait in our clinic for a short while as we deal with other patients, but this wait will be much shorter than if you had to make an appointment, and since you are in our friendly, welcoming, comfortable clinic, you can rest assured that we will see you as soon as we can.
There is a big difference between a mediocre chiropractor and a good one. A mediocre chiropractor will only deal with the symptoms that the patient presents with, and although that is fine, and it may well reduce the pain they are feeling, it won't help in the long term.
Good chiropractors don't stop at simply reducing pain. They – like us at SnapCrack – will not only treat the immediate and obvious problem, but we will treat the underlying cause as well. In fact, we will take the time to discover what this issue is, and therefore have a much better understanding of the problems the patient is experiencing.
The therapists at SnapCrack understand just how the human body works, and we know how it all relates to the spine. Ensuring the spine is in the right alignment can do so much to reduce feelings of pain and discomfort in all areas of the body.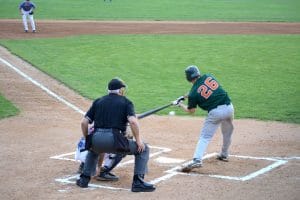 Baseball is a hugely popular sport that many people enjoy. However, injuries can happen while playing the game – whether you are a professional athlete or a novice. The repetitive hitting and throwing motions in baseball put stress on the spine and make players susceptible to strains and back pain. If you notice back pain
Read More »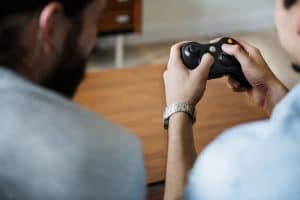 Playing video games is a fun pastime that many people enjoy. However, sitting for long hours can harm your health, particularly when it comes to your spine. Video gaming injuries are becoming increasingly common and include everything from back pain to carpal tunnel syndrome. If you start to experience pain while playing video games, you
Read More »
If you have lower back pain, then you're not alone. Studies show that over half of American adults experience back pain every year. Back pain is a widespread health condition that causes millions of lost workdays every year. Not only can back pain affect your career, but it can also have a significant impact on
Read More »