Walk-in Chiropractor in Coral Gables Florida
Walk-in Chiropractor In Coral Gables
$29 CHIROPRACTIC ADJUSTMENTS


FIRST TIME AND EVERY TIME​
    No Appointments
    No Hidden Fees
    Don't Like People Touching Your Neck? That's Cool With Us.
Monday: 
Tuesday: 
Wednesday: 
Thursday: 
Friday:
Saturday: 
Sunday: 
12:00 PM – 8:00 PM
12:00 PM – 8:00 PM
12:00 PM – 8:00 PM

12:00 PM – 8:00 PM

12:00 PM – 8:00 PM

10:00 AM – 6:00 PM

Closed
FIRST TIME AND EVERY TIME
Includes any or all of our chiropractic services during your visit.
Want more info? Fill out the form and we will be in touch.
Don't Want Your Neck Touched? That's Cool With Us.
Ready to feel good again? Let's get cracking!
With dedicated chiropractic care in the Coral Gables area, SnapCrack brings you a simple and affordable alignment service, with licensed chiropractors on hand as soon as you walk through the door. Our drop-in policy makes it even easier to plan your visit (or stop by on a whim!). We don't offer any busy waits, any long insurance forms, or impossibly expensive service. All we offer is a simple and quick chiropractic adjustment, without the stress.
What You Can Expect When Choosing to Visit SnapCrack
First time? We have your back.
You'll be amazed as soon as you walk through the door at just how laid back and modernized our service is. You won't feel as though you're in the middle of a stressful, busy waiting room, nor will you feel as though you're in a pressurized healthcare facility at all. A home away from home, our caring environment is tailored for your comfort and care, with a friendly team and even friendlier service.
Not only that, but your treatment can be over and done with faster than you might think!
At low cost, no hassle, and no insurance necessary, what could be a better option for a Coral Gables chiropractor than SnapCrack?
A no-appointment needed policy
Speedy and efficient in-out service
Ultimate convenience tailored for you
Strictly no waiting times
Be seen as soon as you walk through the door!
Professional and friendly service in a calm environment
Our team on hand to help you relax
No insurance required, and no insurance stresses
No referrals needed for your chiropractic care
Absolutely no pressure from us – you never need to commit!
A set and affordable price of $29, with no hidden fees
When you walk into our friendly center, one of our licensed professionals will greet you. We'll then need to have a quick chat with you about your requirements and medical history, just to learn more about you (but don't worry, it won't take long). We will need to do a very brief exam just to target and understand the source of your pain to prescribe the best technique and treatment available to you.
You'll then head straight into your treatment room when you've decided which technique you would like, and we'll get to work on your spinal realignment. It's as simple as that! Leave our center feeling pain-free, balanced, and refreshed.
You can return any time you like – we'll be happy to see you again and offer the same treatment or a different technique.
Make SnapCrack Your One and Only Choice
Our easy and hassle-free chiropractic care is a decision you will never regret. Our mission has always been to provide a welcoming drop-in service for anybody needing spinal adjustment therapy and instant pain relief, tailored for your body and your lifestyle requirements.
We want you to be living your best life without having to worry about debilitating pain or any issues of ongoing discomfort.
Our flexible walk-in policy and friendly service mean you don't have to have added worry and stress on top of your existing pain and discomfort. We will never add to your burden by expecting you to try and fit an appointment in around your busy life, so we're happy for you to walk in at a time that suits you.
We want our service to be as easy as possible without you worrying about fitting in an appointment around your lifestyle commitments. When working full time, the prospect of healthcare and medical appointments can be a huge burden when you're trying to juggle everything at once – on top of dealing with the pain.  
We don't want a strict appointment rule to mean that you're struggling to find the pain relief and care you need. Our doors are therefore always open for you to drop in at a time that suits your schedule and lifestyle.
Your time spent with us is in your hands. You can discuss whatever you need to discuss, choose whichever technique appeals to you – even if our first recommendation is a different one – and we'll always take on board any specific requirements you have. We also have extra services such as X-rays, but these are never obligatory. It's your choice.
Wondering How to Fit a Visit In? It's Easier Than You Think!
If you're nearby, drop in on your lunch break, right before work or right after! If you need to plan ahead to travel to us, then fit us in whenever works best for you in alignment with our working hours. If it needs to be on the same day you've heard about us, no problem! No pressure and no rush.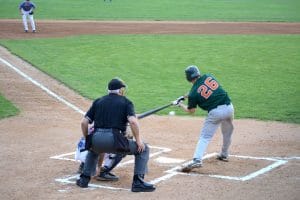 Baseball is a hugely popular sport that many people enjoy. However, injuries can happen while playing the game – whether you are a professional athlete or a novice. The repetitive hitting and throwing motions in baseball put stress on the spine and make players susceptible to strains and back pain. If you notice back pain
Read More »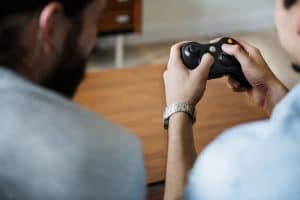 Playing video games is a fun pastime that many people enjoy. However, sitting for long hours can harm your health, particularly when it comes to your spine. Video gaming injuries are becoming increasingly common and include everything from back pain to carpal tunnel syndrome. If you start to experience pain while playing video games, you
Read More »
If you have lower back pain, then you're not alone. Studies show that over half of American adults experience back pain every year. Back pain is a widespread health condition that causes millions of lost workdays every year. Not only can back pain affect your career, but it can also have a significant impact on
Read More »