Walk-in Chiropractor in Coral Gables FL
Walk-in Chiropractor In Coral Gables
$29 CHIROPRACTIC ADJUSTMENTS


FIRST TIME AND EVERY TIME​
    No Appointments
    No Hidden Fees
    Don't Like People Touching Your Neck? That's Cool With Us.
Monday: 
Tuesday: 
Wednesday: 
Thursday: 
Friday:
Saturday: 
Sunday: 
12:00 PM – 8:00 PM
12:00 PM – 8:00 PM
12:00 PM – 8:00 PM

12:00 PM – 8:00 PM

12:00 PM – 8:00 PM

10:00 AM – 6:00 PM

Closed
FIRST TIME AND EVERY TIME
Includes any or all of our chiropractic services during your visit.
Want more info? Fill out the form and we will be in touch.
Don't Want Your Neck Touched? That's Cool With Us.
Ready to feel good again? Let's get cracking!
Looking for expert and tailored care in Coral Gables for spinal adjustment? Want to avoid busy waiting rooms, an impossible appointment system, and a pressurized environment? Sounds like SnapCrack is the perfect solution for you!
Chiropractic Care for Pain
At SnapCrack, you can find quick and easy relief for any form of pain, whether shoulder pain, neck pain, or back pain. Our no-wait policy and fast treatment mean that you could get immediate relief for your pain without waiting any lengthy time for treatment to work.
Our dedicated team specializes in treating causes and symptoms for pain, not only treating the pain itself. We do all of this in a way that is completely tailored for you, meaning we will never do anything you are not comfortable with, including the thrust level of the chiropractic treatment itself.
Have Your Back Adjusted with The Crack
Find instant pain relief with a satisfying crack! The Crack technique is a manual adjustment method that will have you feeling your best, pain-free self in no time. The moderate thrust of this particular treatment is one of the most popular and well-known chiropractic methods in the world – and once you experience it, it is easy to understand why!
Applied thrusting and alignment mean that our specialist can easily work to relieve the build-up of gas and pressure in your joints. The crack you hear is simply that build-up of pressure finally being realized – it is your body's sigh of relief!
Have Your Body Restored with The Drop
A milder technique we can offer for you is spinal realignment using the Thompson Drop Table. Your chiropractor will position you on the table and elevate the area of your body which is causing the problem, using the adjustable segments of the table. As the segment of the table drops, your specialist will apply pressure at the same time, to provide immediate relief from pain and discomfort.
This is a lighter treatment method that does not come with the audible crack, but which provides all the same satisfying relief.
Find Pain Relief with The Gentle Click
The gentle thrust level accompanying this particular technique is popular with those who prefer a lighter treatment with no obvious popping and no dropping tables! If you are a fan of the less intense, or perhaps it is your first time seeking chiropractic care, and you are looking for the gentlest option, then The Click is the perfect choice for you.
It may be that our licensed chiropractor recommends The Click for your circumstances, or it may be that you simply prefer this option to the rest. Using a handheld instrument, your specialist will then gently adjust your spine in the right places applying minimal pressure, with no noise and no fuss. The Click will have your alignment issues fixed in no time.
So Crack, Click, or Drop!
No matter the technique you choose to have with us here at SnapCrack, it will always come with the best chiropractic care in mind.
Chiropractic care, in general, is an essential treatment option for keeping your body in balance, and for providing relief for any pain or discomfort. We will always ensure that you leave our Coral Gables center feeling your absolute best, no matter your pain levels or troubles.
Providing Treatment That is Always Suited for You
Your visit to SnapCrack will include the above levels of technique, and the right thrust intensity always offered to you. If it is your first time, you may be considering a gentle thrust, or perhaps you do not mind. Maybe you would prefer your neck not to be touched, or maybe you would prefer the technique which your dedicated specialist would advise for you.
You always have the option to try another technique another time if you would like to return to us. Or continue with the same method you have found that you like.
Want to Make it a Regular Thing? We Have You Covered
Membership is also available with Coral Gables chiropractor SnapCrack.
Membership with us is a fantastic option if you'd like to keep up your regular chiropractic care, which we thoroughly advise to keep your body in balance or to manage ongoing pain which can be paired with existing conditions or chronic struggles. Our easy and affordable price plan at $29 per session means that returning to us is always stress-free and straightforward, without having to worry about your finances or insurance.
Membership makes it all the easier to return to us regularly.
While membership is available, there is never any pressure. If you would only like to visit us once as a walk-in or prefer simply to choose when to visit us and pay every time, then that is fine by us!
Check out our opening hours and drop by whenever suits you. You never need to make an appointment.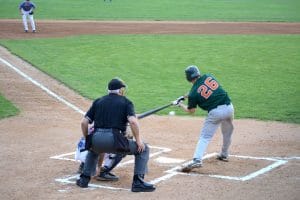 Baseball is a hugely popular sport that many people enjoy. However, injuries can happen while playing the game – whether you are a professional athlete or a novice. The repetitive hitting and throwing motions in baseball put stress on the spine and make players susceptible to strains and back pain. If you notice back pain
Read More »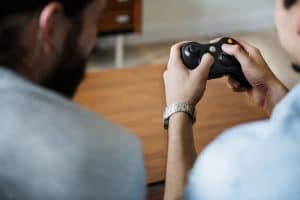 Playing video games is a fun pastime that many people enjoy. However, sitting for long hours can harm your health, particularly when it comes to your spine. Video gaming injuries are becoming increasingly common and include everything from back pain to carpal tunnel syndrome. If you start to experience pain while playing video games, you
Read More »
If you have lower back pain, then you're not alone. Studies show that over half of American adults experience back pain every year. Back pain is a widespread health condition that causes millions of lost workdays every year. Not only can back pain affect your career, but it can also have a significant impact on
Read More »