Walk-in Chiropractor for Neck Pain Miami FL
$29 CHIROPRACTIC ADJUSTMENTS
Walk-in Chiropractor for Neck Pain Miami FL
$29 CHIROPRACTIC ADJUSTMENTS


FIRST TIME AND EVERY TIME​
    No Appointments
    No Hidden Fees
    Don't Like People Touching Your Neck? That's Cool With Us.
Monday: 
Tuesday: 
Wednesday: 
Thursday: 
Friday:
Saturday: 
Sunday: 
12:00 PM – 8:00 PM
12:00 PM – 8:00 PM
12:00 PM – 8:00 PM

12:00 PM – 8:00 PM

12:00 PM – 8:00 PM

10:00 AM – 6:00 PM

Closed
FIRST TIME AND EVERY TIME
Includes any or all of our chiropractic services during your visit.
Want more info? Fill out the form and we will be in touch.
Don't Want Your Neck Touched? That's Cool With Us.
Ready to feel good again? Let's get cracking!
Your neck, or sometimes referred to as the cervical spine, starts at the base of the skull and contains several small vertebrae. It supports the full weight of your head, which weighs about 12 pounds.
The neck area is very susceptible to pain and injury because of the amount of flexibility the cervical spine has. Certain activities can aggravate this area and cause you some discomfort, such as prolonged sitting, repetitive movements, accidents, and aging. Learn how chiropractic care for neck pain in our Miami chiropractor clinic can help you to heal and feel better fast.
Neck pain can be frustrating and debilitating when you're trying to go about your daily activities and routine. There are a variety of circumstances and events that can cause neck pain. The following are some of the most common causes of this discomfort:
·        Injury and accidents
·        Growing older
·        Osteoarthritis
·        Spinal stenosis
·        Degenerative disc
·        Daily life and poor posture
You may feel a variety of symptoms depending upon which is causing your neck pain, such as stress and strain, tension, stiffness, and tingling or numbness. It's best to see a professional in this case who can use chiropractic care to help you get back to your normal range of motion.  
When using chiropractic care for neck pain at our chiropractor in Miami, your doctor will perform routine exams to identify the source of your pain. He or she will ask you a variety of questions about your symptoms and what remedies you may have already tried on your own. Be prepared to discuss when the pain started, what makes the pain worse or better, and if the discomfort travels to other parts of your body, for example.
You'll also likely have physical and neurological exams during your visit. It'll give your doctor a chance to observe your posture, range of motion, and physical movements that cause you the most pain. You can also expect them to feel your spine and shoulder area to see its alignment and to feel for any muscle spasms. As for the neurological portion, your doctor will test your muscle strength, reflexes, and pain spread to identify better what's going on with you.
Additional testing may be in order if they need more information to diagnose your condition. An x-ray, CAT scan, or MRI can tell them more about disc space, bulging discs, and if there's any possible nerve damage. 
Remember that you're receiving chiropractic care, so there won't be any use or talk of drugs or surgery. They'll refer you to a specialist if they suspect another issue is going on, such as a neck fracture or an organic disease. You may find it useful to inform your primary care physician about what care you're receiving so that they can work together to coordinate your treatment correctly.
During your visit, you'll likely receive a neck adjustment to help ease your pain. The process is also known as cervical manipulation. It's performed by hand as a precise procedure to the joints of your neck. It's going to help you have better mobility and restore your range of motion. You may also find an improvement in your movement of the adjoining muscles. It's beneficial since most patients like yourself will experience improved mobility to turn and tilt the head, and a reduction of pain, soreness, and stiffness.
Your doctor will suggest a treatment plan based on your symptoms and what they observed. Depending on your personal needs, they may combine more than one type of treatment for you so you can experience less neck pain. Don't be surprised if there's more to it and involved, such as mobilization, a massage, or rehabilitative exercises. It's all about doing what's best for you to get you back to your full range of motion again soon.
Many studies and research show that spinal manipulation reduces chronic neck pain and that patients experience high levels of improvement. While it may take up to 12 weeks post-treatment to have positive changes, if you stick with it, there will be results to show for. Drugs are more likely a temporary fix, while chiropractic care can have long-lasting effects. Neck and back pain are prevalent problems, and chiropractic care seems to improve overall health and well-being quite well.
Reasons to Choose Snap Crack
SnapCrack is a hassle-free and easy chiropractic service at an affordable cost that caters to your busy lifestyle. The licensed Chiropractic Physicians are readily available to help you address your neck pain with a no-wait policy in place. If you're ready to feel good again, then we hope you consider using us for your Chiropractic for Neck Pain Miami FL care. You'll be on your way to improving vitality, energy, and function while relieving your neck pain.
Chiropractor In Miami Locations
Address: 6879 Collins Ave, Miami Beach, FL 33141
Address:1055 Brickell Plaza, Miami, FL 33131
Address: 95 Andalusia Ave, Coral Gables, FL 33134
Address: 7209 SW 57th Ct, South Miami, FL 33143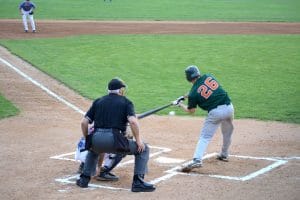 Baseball is a hugely popular sport that many people enjoy. However, injuries can happen while playing the game – whether you are a professional athlete or a novice. The repetitive hitting and throwing motions in baseball put stress on the spine and make players susceptible to strains and back pain. If you notice back pain
Read More »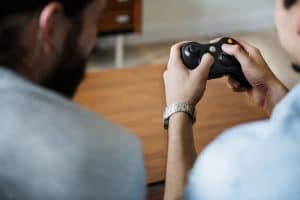 Playing video games is a fun pastime that many people enjoy. However, sitting for long hours can harm your health, particularly when it comes to your spine. Video gaming injuries are becoming increasingly common and include everything from back pain to carpal tunnel syndrome. If you start to experience pain while playing video games, you
Read More »
If you have lower back pain, then you're not alone. Studies show that over half of American adults experience back pain every year. Back pain is a widespread health condition that causes millions of lost workdays every year. Not only can back pain affect your career, but it can also have a significant impact on
Read More »