Sports Chiropractor in South Miami
Walk-in Chiropractor In South Miami
$29 CHIROPRACTIC ADJUSTMENTS


FIRST TIME AND EVERY TIME​
    No Appointments
    No Hidden Fees
    Don't Like People Touching Your Neck? That's Cool With Us.
Monday: 
Tuesday: 
Wednesday: 
Thursday: 
Friday:
Saturday: 
Sunday: 
12:00 PM – 8:00 PM
12:00 PM – 8:00 PM
12:00 PM – 8:00 PM

12:00 PM – 8:00 PM

12:00 PM – 8:00 PM

10:00 AM – 6:00 PM

Closed
FIRST TIME AND EVERY TIME
Includes any or all of our chiropractic services during your visit.
Want more info? Fill out the form and we will be in touch.
Don't Want Your Neck Touched? That's Cool With Us.
Ready to feel good again? Let's get cracking!
Life can be going along perfectly fine and then, out of nowhere, a sporting injury occurs. For many, these injuries aren't life-changing; they are inconvenient and mean that you can't work for a short while, or you have to stay at home to recover and can't enjoy your usual pursuits.
However, for some people, the injuries can be devastating and chronic. The resulting chronic back pain, leg pain, neck pain, and other ailments can become so bad that the patient is no longer able to work at all, and they can no longer carry out tasks they once never even considered to be difficult.
Over time, and because knowledge about how to treat chronic pain is not something everyone has, these poor individuals might become accustomed to the pain, assuming that nothing and no one can help them.
At SnapCrack, sports chiropractor South Miami, we don't think that's right. We want as many people as possible to know that there is help for them; they can find chronic back pain relief, and they can improve their range of motion. They just need to visit our chiropractic clinic in South Florida, and their lives can certainly change for the better. Read on to find out what makes SnapCrack the best chiropractic center for you, every time you need us.
Why Visit A Walk-In Clinic?
Visiting a walk-in clinic for chiropractic care might not be something you even realized you could do. Your immediate thought might instead be that you have to make an appointment and that you have to wait your turn in pain, feeling worse by the day.
That's not the way it works at SnapCrack's chiropractic centers. We don't ask you to wait, and we don't require you to make an appointment. Instead, we are ready for you when you're ready for us.
When your chronic back pain becomes too much to bear, or you're tired of having a limited range of motion, or you want to put your life back together and be able to do what you could before your accident or sporting injury, you can come to us. We'll be available to help you on a walk-in basis.
You don't have to worry about low standards at SnapCrack. Our licensed chiropractors are just as qualified and experienced as those you'll find when you made an appointment elsewhere.
The only difference is, the chiropractors at SnapCrack, sports chiropractor South Miami, will see you there and then, beginning your pain treatment right away, and creating a treatment plan that includes everything you need to be relieved of your chronic back pain once and for all.
We Are A Caring Chiropractic Clinic
It's hard for some people to go to any medical facility, let alone a chiropractic center where they don't quite know what treatment options will be available. Our experts understand this; they are entirely familiar with treating nervous patients.
We don't just assume that anyone who comes to our South Florida chiropractic centers is going to be immediately comfortable with that idea. This is why we have created such caring chiropractic clinics. Coming to SnapCrack means walking into a place of calm and caring, a warm and welcoming treatment center with experts who understand your pain and want to help.
Something that often helps those who are nervous about spinal adjustments is asking questions. At SnapCrack, we are ready and willing to answer them. What is it you need to know about pain treatment through spinal manipulations? Just ask, and our expert team will answer.
Our Treatment Can Help Everyone
How can SnapCrack be so sure our licensed chiropractors can help everyone? It all begins with the convenient location of our chiropractic clinics. They are easy to find, well signed, and there is always ample parking.
These may seem like small details, but for those who are anxious about getting the pain relief they need through a family chiropractor, it is a hugely important element that can make the difference between coming to us and deciding instead to stay at home and live with the chronic back pain they have been experiencing ever since their sporting injury or accident.
How else can SnapCrack help everyone at our chiropractic treatment centers? Chiropractic treatments are natural and non-invasive. This means that no matter who you are if you need chiropractic treatments to help with pain relief and your range of motion, you can have them. There are no side effects and, as long as a licensed chiropractor is seeing you in a professional chiropractic clinic, your chronic back pain, neck pain, leg pain, or other painful problems can be reduced or entirely eliminated.
If you feel that good chiropractic care would help you, even if you're not sure if it would, you can visit SnapCrack. We have many different treatment options available, and it all starts with a discussion to find out just what you need. The sooner this can start, the better.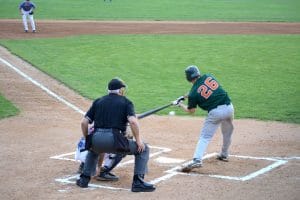 Baseball is a hugely popular sport that many people enjoy. However, injuries can happen while playing the game – whether you are a professional athlete or a novice. The repetitive hitting and throwing motions in baseball put stress on the spine and make players susceptible to strains and back pain. If you notice back pain
Read More »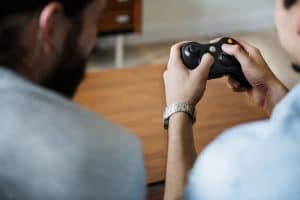 Playing video games is a fun pastime that many people enjoy. However, sitting for long hours can harm your health, particularly when it comes to your spine. Video gaming injuries are becoming increasingly common and include everything from back pain to carpal tunnel syndrome. If you start to experience pain while playing video games, you
Read More »
If you have lower back pain, then you're not alone. Studies show that over half of American adults experience back pain every year. Back pain is a widespread health condition that causes millions of lost workdays every year. Not only can back pain affect your career, but it can also have a significant impact on
Read More »