Sports Chiropractor in Miami Beach
Walk-in Chiropractor In Miami Beach
$29 CHIROPRACTIC ADJUSTMENTS


FIRST TIME AND EVERY TIME​
    No Appointments
    No Hidden Fees
    Don't Like People Touching Your Neck? That's Cool With Us.
Monday: 
Tuesday: 
Wednesday: 
Thursday: 
Friday:
Saturday: 
Sunday: 
12:00 PM – 8:00 PM
12:00 PM – 8:00 PM
12:00 PM – 8:00 PM

12:00 PM – 8:00 PM

12:00 PM – 8:00 PM

10:00 AM – 6:00 PM

Closed
FIRST TIME AND EVERY TIME
Includes any or all of our chiropractic services during your visit.
Want more info? Fill out the form and we will be in touch.
Don't Want Your Neck Touched? That's Cool With Us.
Ready to feel good again? Let's get cracking!
It is a worrying fact that a third of the entire population suffers from back pain in one form or another. You might be one of these people. You might be someone whose whole life has been changed negatively because of a sporting injury, an accident, a slip, a trip, or a fall, or a degenerative disease.
If this is the case, you'll know just how hard it is to carry out the simplest of tasks, tasks that you never even thought about before. Now, even sleep is difficult to achieve.
Does this sound familiar? Has your life changed beyond measure? If so, you need a sports chiropractor in Miami Beach; you need SnapCrack. We help those who are in exactly the position you have found yourself in, no matter what the cause of the pain and range of motion issues.
This is why we were set up originally so that we could help those people and give them their lives back. Our patients are crucial and incredibly important to us. We aim to give them pain relief and cure their chronic back pain once and for all.
The Walk-In Aspect Does Even More
Our team at SnapCrack's Miami Beach chiropractor clinic is proud of where they work and excited to treat all those who come through our doors. We offer an unparalleled service that provides pain management, medical advice, chiropractic treatment, and an aftercare treatment plan that gives people the tools they need to keep themselves safe in the future.
Knowing how your chronic back pain occurred and what to do to prevent it from returning is just as important as being treated by a licensed expert chiropractor. It will keep you happy and healthy and allow you to live your life.
The thing that sets us apart and makes us worth coming to at our Miami Beach chiropractic center is that we are a walk-in chiropractic clinic. This means you don't have to make an appointment, and because you don't have to make an appointment, you don't have to wait. In turn, this means your chronic back pain can be eased much more quickly, and your range of motion can be attended to.
When you don't have to wait for an appointment, your mental health can improve too, and there is less risk of developing depression, anxiety, or stress. So, it makes sense to visit SnapCrack's walk-in chiropractic clinic in Miami Beach to receive a spinal adjustment and many different treatment options that will improve your health care immeasurably.  
SnapCrack walk-in sports chiropractor in Miami Beach is proud of many things; our licensed chiropractors are one, our pain treatment is another, the fact that we're highly recommended is yet another. However, something else that we are proud of, and that you won't know until you visit our walk-in chiropractic clinic for spinal decompression, is how friendly and welcoming our South Florida clinics are.
This is not a bleak, uncaring kind of place that patients need to worry about. It's warm and comfortable, and you can feel confident enjoying the medical treatments from our sports chiropractor in Miami Beach that will relieve back pain and so much more.
To make our chiropractic centers even better, you, the patient, remain in complete control at all times. Our expert licensed chiropractors will go through all the treatment options with you, explaining each one, so that you have the right level of knowledge to choose as to what is going to work best for you. This makes the entire process, which might be an unfamiliar one, something much more comfortable to deal with.
Chiropractic Medicine Is for Everyone
Chiropractic treatments are known as alternative therapies, and although this title might be a confusing one, it is also a useful one. It means that there are no barriers within the treatment, and because chiropractic care is natural and non-invasive, there are no side effects.
In other words, it doesn't matter what your age is, what underlying health conditions you might have, or how your injury occurred; SnapCrack's chiropractors can help you with a treatment plan that will relieve your chronic back pain and improve your range of motion.
When you come to SnapCrack's chiropractor in Miami Beach, you can be seen the same day; you don't have to wait for an appointment. Your life can return to normal immediately, and once your pain treatment is complete, you'll be amazed at the difference it will make to your everyday life.
Your pain will be gone, and you'll be able to move better. Of course, you might still require additional physical therapy to strengthen weakened muscles, but this is something SnapCrack will happily arrange, and it will all be laid out in our treatment plan for you.
If you don't think a licensed chiropractor can help you because your particular issue doesn't leave you with chronic back pain, it may still be possible to get assistance from us. Chiropractic treatments, although more well-known for dealing with back pain, can help with many different conditions, including:
Neck pain
Leg pain
Shoulder pain
Hip pain
Migraines and tension headaches
Joint stiffness
Muscle tightness
Pregnancy pain
Rotator cuff injuries
Sporting injuries
This list is certainly not exhaustive. Plus, SnapCrack's wonderful, licensed chiropractors can help even if you are not suffering from chronic back pain, or any other pain, come to that. When the spine is just a little out of alignment, it can cause stress, tension, and a feeling of unease. Let us carry out the spinal manipulations you need to feel so much better.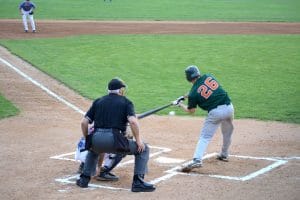 Baseball is a hugely popular sport that many people enjoy. However, injuries can happen while playing the game – whether you are a professional athlete or a novice. The repetitive hitting and throwing motions in baseball put stress on the spine and make players susceptible to strains and back pain. If you notice back pain
Read More »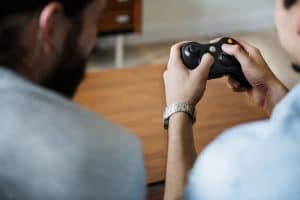 Playing video games is a fun pastime that many people enjoy. However, sitting for long hours can harm your health, particularly when it comes to your spine. Video gaming injuries are becoming increasingly common and include everything from back pain to carpal tunnel syndrome. If you start to experience pain while playing video games, you
Read More »
If you have lower back pain, then you're not alone. Studies show that over half of American adults experience back pain every year. Back pain is a widespread health condition that causes millions of lost workdays every year. Not only can back pain affect your career, but it can also have a significant impact on
Read More »