South Miami Chiropractor in Miami FL
Walk-in Chiropractor In South Miami
$29 CHIROPRACTIC ADJUSTMENTS


FIRST TIME AND EVERY TIME​
    No Appointments
    No Hidden Fees
    Don't Like People Touching Your Neck? That's Cool With Us.
Monday: 
Tuesday: 
Wednesday: 
Thursday: 
Friday:
Saturday: 
Sunday: 
12:00 PM – 8:00 PM
12:00 PM – 8:00 PM
12:00 PM – 8:00 PM

12:00 PM – 8:00 PM

12:00 PM – 8:00 PM

10:00 AM – 6:00 PM

Closed
FIRST TIME AND EVERY TIME
Includes any or all of our chiropractic services during your visit.
Want more info? Fill out the form and we will be in touch.
Don't Want Your Neck Touched? That's Cool With Us.
Ready to feel good again? Let's get cracking!
When choosing walk-in chiropractor treatment in Florida, you want SnapCrack to be your number one stop. We make it all the easier to stop by through providing a hassle-free, walk-in service for all your care and treatment needs. When you have a busy and hectic lifestyle, the only option available to you for chiropractic care and treatment is an easy drop off service which you can work around your own schedule, without having to try to squeeze in impossible appointments.
Our friendly, professional and walk-in service in Miami, Florida, is there to make sure that you're able to seek the care you need, whenever you need it – even on a whim, through a sudden need or simply for general advice.
Having spine alignment should not be a chore – it should be a dedicated health service you can feel comforted and secured by, knowing it is there and available with SnapCrack whenever you need it.
Chiropractic Services: When Might You Need Them?
Dedicated spine alignment is performed for many reasons and can treat a variety of conditions and pain sources. It is always possible that you are suffering from pain elsewhere in your body, when in actual fact a misaligned or pressured spine is responsible for it, such as progressive headaches or foot and leg pain. It is therefore essential to keep an open mind with chiropractic care, as it can be used to treat a variety of issues and restore balance to your body.
Therefore, if you are experiencing any of the following, a visit to SnapCrack will have you feeling better in no time!
Persistent and chronic pain
Shoulder pain
Head pain
Neck pain
Knee pain
Foot pain
Back pain
What About Other Conditions?
Chiropractic techniques can be used to target and treat existing conditions, too, and can be extremely helpful for pain management. Our team is fully licensed and able to treat a variety of ailments and conditions through chiropractic care, including:
Bursitis
Tennis elbow
Strain injuries
Sporting injuries
Scoliosis
Migraines
And more!
What About Shoulder Pain?
Shoulder issues can be extremely uncomfortable and painful. Especially if you have a lifestyle that sees you sat at a desk daily and hunched over with bad posture, shoulder pain can easily occur through a misaligned spine as much as back pain can. Shoulder pain is extremely uncomfortable and can see you unable to sit, lie, or even sleep comfortably.
Chiropractic care can undoubtedly help with shoulder pain, amongst other conditions and issues.
Our specialized team can help you treat and manage shoulder pain and relieve pressure, even if your pain is being caused by an existing condition.
What Can Cause Shoulder Pain?
There are many reasons shoulder pain can occur. Conditions that cause wearing and thinning of joints, such as osteoarthritis, can result in the shoulder joint being unable to move as smoothly as it should, and this, in turn, can cause pain and discomfort.
Conditions such as polymyalgia rheumatica and other muscle-stiffening ailments can also result in joint pain, all of which can be treated with dedicated chiropractic care as provided by SnapCrack.
When you're struggling through painful conditions such as those mentioned above – or any other type of pain in the shoulders, neck or back – the last thing you want is to struggle making an appointment for targeted care, or have to wait in a busy and impersonal waiting area while suffering through stiffness and pain. At SnapCrack, we eliminate all the stress as well as your pain and discomfort, with our easy walk-in service tailored for you.
To target your shoulder pain or other pain, our licensed team will use specialized techniques to adjust your body and have you feeling like yourself again. Our hands-on techniques – namely, The Click, The Crack and The Drop – will relieve the pain in your body, whether this is your shoulder bone or the spine itself, by releasing the pressure in the nerves and making it a whole lot more comfortable for your nervous system to operate.
Professional chiropractic adjustment of any painful area in the body will not only release pressure but return the body to a fully operational state in which it is more able to heal itself and prevent inflammation or further pain.
We do not want to simply provide pain relief which masks the issue for a short while – we want to eradicate the pressure at the source and treat the cause of the pain.
So, what are you waiting for? If you are feeling off-balance, in pain, out of sorts or in need of chiropractic advice, please do not hesitate to visit our center, any time. You can drop in and speak with our professional team, who will be snapping, cracking, and clicking you back on your way to health in no time!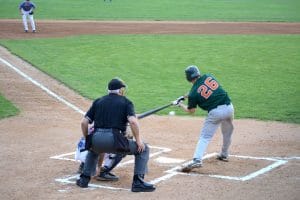 Baseball is a hugely popular sport that many people enjoy. However, injuries can happen while playing the game – whether you are a professional athlete or a novice. The repetitive hitting and throwing motions in baseball put stress on the spine and make players susceptible to strains and back pain. If you notice back pain
Read More »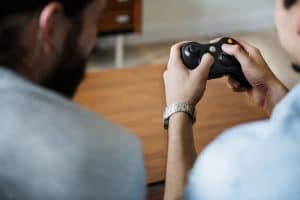 Playing video games is a fun pastime that many people enjoy. However, sitting for long hours can harm your health, particularly when it comes to your spine. Video gaming injuries are becoming increasingly common and include everything from back pain to carpal tunnel syndrome. If you start to experience pain while playing video games, you
Read More »
If you have lower back pain, then you're not alone. Studies show that over half of American adults experience back pain every year. Back pain is a widespread health condition that causes millions of lost workdays every year. Not only can back pain affect your career, but it can also have a significant impact on
Read More »