South Florida Chiropractor in Miami FL
Walk-in Chiropractor In Brickell
$29 CHIROPRACTIC ADJUSTMENTS


FIRST TIME AND EVERY TIME​
    No Appointments
    No Hidden Fees
    Don't Like People Touching Your Neck? That's Cool With Us.
Monday: 
Tuesday: 
Wednesday: 
Thursday: 
Friday:
Saturday: 
Sunday: 
12:00 PM – 8:00 PM
12:00 PM – 8:00 PM
12:00 PM – 8:00 PM

12:00 PM – 8:00 PM

12:00 PM – 8:00 PM

10:00 AM – 6:00 PM

Closed
FIRST TIME AND EVERY TIME
Includes any or all of our chiropractic services during your visit.
Want more info? Fill out the form and we will be in touch.
Don't Want Your Neck Touched? That's Cool With Us.
Ready to feel good again? Let's get cracking!
What Services Can SnapCrack Offer You?
We have many techniques available when you choose to visit our professional Miami chiropractor center. All our techniques are performed with the same level of care and professional practice.
Our Techniques: Let's Get Cracking!
The Click Technique
For those individuals looking for a gentle technique, The Click lightly adjusts your vertebrae using a hand-held tool in a manner you will barely feel or hear, with no audible crack. The instrument gently guides your spine into place, with no need for excessive thrusting.
The Crack Technique
The most common chiropractic technique is where your chiropractor will manipulate your body and spine to adjust and use a thrust to crack and move your joints where needed. This one will provide the audible crack most associated with chiropractic care (hence the name!).
The Drop Technique
This technique has your back adjusted using a drop-table. Your body will be positioned comfortably on a table, which is designed to allow particular segments to drop and move to adjust your spine without the need for your body itself to be manipulated. Also known as the Thompson drop-table technique, this treatment works to elevate certain parts of the body to give a thrust when the table segments are dropped.
Tailored Treatment, Suited for Any Lifestyle Requirement
Whether you are a professional athlete or someone simply suffering from ongoing aches and pains, our chiropractic care is available to anyone, without any need for insurance worries. You do not need health insurance or an extensive policy to seek treatment with us.
All of our treatment options are tailored to get you back on your feet as quickly as possible.
We understand that you do not want to be out of action for longer than you need to be.
By choosing to come to us, you are choosing an easy, relaxing, and quick service for yourself, along with assured relief from aches and pains. Our team of licensed chiropractors will always be ready with hassle-free, no appointment treatment.
We will talk to you about your technique and treatment options and the thrust level you feel most comfortable with. We always take on board whether you would feel more comfortable with an alternative, or if you would prefer for your neck not to be adjusted.
Our environment is completely relaxed, with your comfort in mind.
Dedicated Chiropractic Care for Back Pain
Back pain is debilitating, as it can throw your whole body out of whack and leave you feeling immobile and less than yourself. Pain can range from inconvenient and uncomfortable (which is bad enough) to more severe. We treat all forms of back pain, whether lower, mid, or higher back.
Our center in South Florida caters to a modern and fast-paced lifestyle, perfect for the individual suffering with pain who wants an easy service they can drop in for any time, without worrying about an appointment.
Our hand-picked team of licensed chiropractors are specialists in the field of diagnosing and treating any issues of back pain and more. Our no-wait policy means you will not have to sit uncomfortably in a busy waiting area while suffering through back pain, and you'll never be waiting longer than you need to be for pain relief.
Your Experience with SnapCrack
We will always make your visit to SnapCrack a relaxing and enjoyable experience, whether it's your first or one of many. We don't want it to be a worrying health consultation for you, we want it to be an easy drop-in service where you always feel comfortable and find the pain relief you need.
You'll always be able to get adjusted when you want, however you want, with the very best chiropractic services available.
No Waiting
Walk into our center and get treated immediately: it's as simple as that!
Relaxed Environment
The best in professional and comfortable treatment in a fully relaxed environment. No busy or hectic medical waiting rooms, no long lines, or harried employees, simply a hand-picked team ready and waiting to help you in a courteous and friendly way. Our facilities are completely tailored for relaxation and peace of mind, each time you visit.
Hassle-Free
SnapCrack is a walk-in chiropractor clinic. No appointments are needed, you don't need to plan ahead, and you don't need to try to work your visit around impossible working or life schedules. Simply drop in whenever your schedule allows you to talk to us about your quick and affordable adjustment and pain relief options.
No insurance hassles either! You don't need health insurance to come and see us, and we won't ask to see extensive policies before we chat with you. We simply have one set price of $29 and the best treatment option for you, whenever you need it.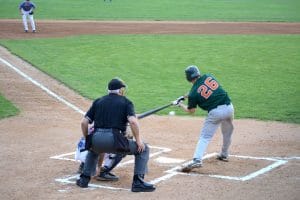 Baseball is a hugely popular sport that many people enjoy. However, injuries can happen while playing the game – whether you are a professional athlete or a novice. The repetitive hitting and throwing motions in baseball put stress on the spine and make players susceptible to strains and back pain. If you notice back pain
Read More »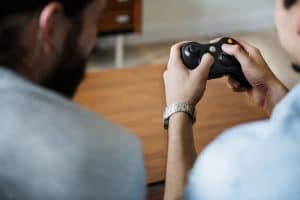 Playing video games is a fun pastime that many people enjoy. However, sitting for long hours can harm your health, particularly when it comes to your spine. Video gaming injuries are becoming increasingly common and include everything from back pain to carpal tunnel syndrome. If you start to experience pain while playing video games, you
Read More »
If you have lower back pain, then you're not alone. Studies show that over half of American adults experience back pain every year. Back pain is a widespread health condition that causes millions of lost workdays every year. Not only can back pain affect your career, but it can also have a significant impact on
Read More »