SnapCrack Walk-in Chiropractor in Miami
Walk-in Chiropractor In South Miami
$29 CHIROPRACTIC ADJUSTMENTS


FIRST TIME AND EVERY TIME​
    No Appointments
    No Hidden Fees
    Don't Like People Touching Your Neck? That's Cool With Us.
Monday: 
Tuesday: 
Wednesday: 
Thursday: 
Friday:
Saturday: 
Sunday: 
12:00 PM – 8:00 PM
12:00 PM – 8:00 PM
12:00 PM – 8:00 PM

12:00 PM – 8:00 PM

12:00 PM – 8:00 PM

10:00 AM – 6:00 PM

Closed
FIRST TIME AND EVERY TIME
Includes any or all of our chiropractic services during your visit.
Want more info? Fill out the form and we will be in touch.
Don't Want Your Neck Touched? That's Cool With Us.
Ready to feel good again? Let's get cracking!
Here at SnapCrack, we promise to give our patients the ultimate in chiropractic care. However, we go above and beyond this. We want to ensure that from start to finish, the experience is second to none, which is why we put an extra effort into providing a warm, welcoming, safe space for them to come to.
We have fully trained, highly experienced staff on hand that won't see you in a few days or a few weeks; we promise that they will see you on the day you walk through our doors. As your chiropractor in Miami, we can promise a lot and deliver on those promises. It's one of the many things that makes us different (and better) than the rest.
Being patient-centric makes us stand out, and it makes us proud to do our job. Every day we are able to change the lives of a great many people, and with their comfort and happiness in mind, we can do an excellent job every time.
Spinal re-alignment is what most people are going to come to SnapCrack chiropractor in Miami for help with. It's what chiropractors are known for, after all, and it is what we deal with most of the time. We can realign your spine using manual adjustments, and you will feel amazing once it's done. This is because a misaligned spine doesn't only cause back pain; it does a lot more besides including:
Neck, shoulder, hip, and leg pain
Tension headaches and migraines
Fibromyalgia and other digestion problems
Stress
Muscle tension
Rotator cuff problems
Minor sporting injuries
Insomnia
When you visit a good chiropractor in Miami like SnapCrack, your life can clearly be changed for the better. We offer this kind of work at SnapCrack, but we offer much more besides, giving you the complete package. Something we are very proud of is the fact that we will ask questions to probe deeper into the reasons behind your injury or pain.
In this way, we can fix not just the immediate issue but potentially prevent future problems from occurring too. We know we are treating the entire patient and the entire injury, and that is hugely beneficial.
Plus, we offer an unrivaled aftercare regime. When a patient leaves our clinic, we want them to be healthy for the long term, not just for a short while. Therefore, we make sure that we supply them with the knowledge and information they need to have to – as far as possible – prevent their injury from happening again. Only with this information will they be able to understand what they need to do for this to happen.
Is The Root Cause Important?
If you're wondering whether understanding what the root cause of an issue is can be all that important, the answer is yes, it really is important. This is why we investigate as thoroughly as we can at SnapCrack – it's why we ask questions and look for the answers that will point us in the right direction to enable us to treat not just the here and now, but the future too.
Plus, there are conditions such as sciatica that present with pain in one area but are actually caused by damage to another. Knowing this means we can treat both areas, eliminating all pain, not just part of it.
By taking the root cause into account, we can help the patient so much more than if we were to ignore it, and just do the bare minimum when it comes to treatment. That's not the SnapCrack way – we do more than necessary, much more, rather than less. Our service is a much more personal one, and it gets results.
As mentioned above, there are many things that make SnapCrack different from a chiropractor in Miami. Something that makes us absolutely unique is our walk-in service. When you come to us, you don't need an appointment or have to call in advance. You don't need to wait for days, weeks, maybe even months, to have your pain reduced or eliminated entirely by a chiropractor.
You can simply walk through our doors into our comfortable, friendly clinic and have your problem dealt with on the same day from professional, skilled chiropractors. This is the fairest way to deal with any pain – treat it quickly so that the patient doesn't have to suffer.
Come to SnapCrack's walk-in clinic, and you can confidently tell an expert all they need to know about what happened and why you are in pain. With this information and their knowledge of chiropractic therapy, they can design the ideal treatment plan for you.
If you are suffering, or you are in pain, whether you know the cause or it's a complete mystery, you can come to Miami chiropractor SnapCrack for help, no matter your age. In fact, we welcome everyone, and we welcome them without an appointment. We can treat so many different conditions, many of which you might not even realize are connected to a spine that is out of alignment, so why not visit and see if we can help you?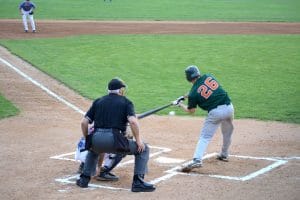 Baseball is a hugely popular sport that many people enjoy. However, injuries can happen while playing the game – whether you are a professional athlete or a novice. The repetitive hitting and throwing motions in baseball put stress on the spine and make players susceptible to strains and back pain. If you notice back pain
Read More »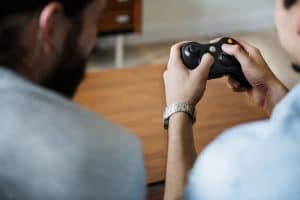 Playing video games is a fun pastime that many people enjoy. However, sitting for long hours can harm your health, particularly when it comes to your spine. Video gaming injuries are becoming increasingly common and include everything from back pain to carpal tunnel syndrome. If you start to experience pain while playing video games, you
Read More »
If you have lower back pain, then you're not alone. Studies show that over half of American adults experience back pain every year. Back pain is a widespread health condition that causes millions of lost workdays every year. Not only can back pain affect your career, but it can also have a significant impact on
Read More »