SnapCrack Sports Chiropractor in Miami
Walk-in Chiropractor In South Miami
$29 CHIROPRACTIC ADJUSTMENTS


FIRST TIME AND EVERY TIME​
    No Appointments
    No Hidden Fees
    Don't Like People Touching Your Neck? That's Cool With Us.
Monday: 
Tuesday: 
Wednesday: 
Thursday: 
Friday:
Saturday: 
Sunday: 
12:00 PM – 8:00 PM
12:00 PM – 8:00 PM
12:00 PM – 8:00 PM

12:00 PM – 8:00 PM

12:00 PM – 8:00 PM

10:00 AM – 6:00 PM

Closed
FIRST TIME AND EVERY TIME
Includes any or all of our chiropractic services during your visit.
Want more info? Fill out the form and we will be in touch.
Don't Want Your Neck Touched? That's Cool With Us.
Ready to feel good again? Let's get cracking!
Playing sports is something that many people love to do. They consider it fun, is great for their health, and it can make a bad day seem so much better.
With so many people choosing some kind of sporting activity as their main hobby or career, it shouldn't come as a surprise that sometimes things go wrong, and injuries can occur. Most of the time, these aren't serious, and people can go back to playing within a day or so.
In some cases, however, more damage is done, and these sporting injuries can affect many other areas of someone's life. This is where SnapCrack needs to be contacted. As a sports chiropractor in Miami, we can help you repair the damage, reduce the pain, and get you back playing your favorite sports as quickly as possible.
Sporting injuries account for a large number of the cases that we see at walk-in chiropractor SnapCrack, so you can be sure that we are entirely knowledgeable and skilled at fixing these problems so that life can get back to normal. A sporting injury shouldn't mean having to sit on the sidelines for months just watching and not playing. With the right care, a sporting injury can be consigned to history and not be a problem again.
Our Walk-In Service Makes A Difference
In terms of excelling at giving brilliant chiropractic care, Miami chiropractor SnapCrack really does stand out from the crowd. Our clients are impressed with our range of services, our highly qualified practitioners, and our support staff. Even our clinic is welcoming and friendly rather than sterile and uncomfortable.
The clinic is something we are proud of. At SnapCrack, we offer a walk-in service, which is another reason we are so different when it comes to looking for a sports chiropractor in Miami. The walk-in difference means there is never any need for you to book an appointment with us. You can come to us at any time and see an expert chiropractor who will gladly discuss your pain and injury and work on your spine to give you relief and better mobility.
There will never be any need for you to wait days, weeks, or even longer. You can count your waiting time in hours, perhaps minutes, if there isn't a line ahead of you. Either way, you can see your pain coming to an end, and you don't have to be miserable for a long time because you have to put your life on hold as you wait to be seen.
This Is A Relaxed and Caring Environment
As a great sports chiropractor in Miami, SnapCrack is well aware that it is hard for some people to be truly relaxed in any kind of clinic environment. This can even extend to a chiropractor's office, although chiropractic treatment is non-invasive and completely natural.
Knowing that it can be hard for some people to be near any kind of medical help, we have worked diligently on making our clinic as relaxed and caring as possible. This is the kind of environment people won't mind being in – we've done all we can to ensure your experience with us is a good one.
Everyone Can Be Seen by SnapCrack
SnapCrack is easily accessible and straightforward to find. Whenever you need us, you won't have to worry about not being able to locate us, and with plenty of parking and great accessibility, we are open to all.
One of the things about chiropractic treatments that surprises people the most is the fact that we can work on anyone, no matter what their age. There are no upper or lower age limits for being under the care of an expert chiropractor, so from the very young to the elderly, we can help anyone, and everyone get more mobile and be pain-free.
From sporting injuries to stress and many other conditions besides, we will work with you to come up with the best solution to ensure you are treated exactly how you need to be.
Just what can SnapCrack treat? Here is a short list detailing just some of the conditions that it is wise to seek a chiropractor's help with:
Joint pain
Migraines and tension headaches
Sporting injuries
Rotator cuff injuries
Scoliosis
Pain from pregnancy
SnapCrack For Stress Relief
You will have noticed in the list above that as well as being a sports chiropractor in Miami, SnapCrack can help patients with stress relief, showing there is a lot more to chiropractic care than anyone might have thought of before.
When the spine is not in alignment, it can cause tension in the muscles, and this can lead to stress. Ironically, it is also a symptom of stress. Either way, tense muscles are not something anyone wants to have.
Manually manipulating the spine so that it is aligned means that the muscles are relieved, the tension is gone, and the feelings of stress disappear with it. If you need some stress relief, don't forget your chiropractor can help you. Contact SnapCrack's to find out more about their treatments.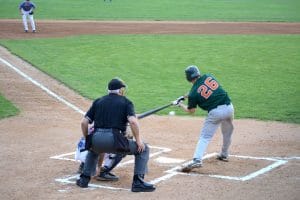 Baseball is a hugely popular sport that many people enjoy. However, injuries can happen while playing the game – whether you are a professional athlete or a novice. The repetitive hitting and throwing motions in baseball put stress on the spine and make players susceptible to strains and back pain. If you notice back pain
Read More »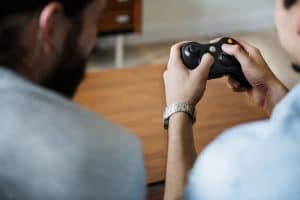 Playing video games is a fun pastime that many people enjoy. However, sitting for long hours can harm your health, particularly when it comes to your spine. Video gaming injuries are becoming increasingly common and include everything from back pain to carpal tunnel syndrome. If you start to experience pain while playing video games, you
Read More »
If you have lower back pain, then you're not alone. Studies show that over half of American adults experience back pain every year. Back pain is a widespread health condition that causes millions of lost workdays every year. Not only can back pain affect your career, but it can also have a significant impact on
Read More »