Professional Brickell Chiropractor Near Me
Walk-in Chiropractor In Brickell
$29 CHIROPRACTIC ADJUSTMENTS


FIRST TIME AND EVERY TIME​
    No Appointments
    No Hidden Fees
    Don't Like People Touching Your Neck? That's Cool With Us.
Monday: 
Tuesday: 
Wednesday: 
Thursday: 
Friday:
Saturday: 
Sunday: 
12:00 PM – 8:00 PM
12:00 PM – 8:00 PM
12:00 PM – 8:00 PM

12:00 PM – 8:00 PM

12:00 PM – 8:00 PM

10:00 AM – 6:00 PM

Closed
FIRST TIME AND EVERY TIME
Includes any or all of our chiropractic services during your visit.
Want more info? Fill out the form and we will be in touch.
Don't Want Your Neck Touched? That's Cool With Us.
Ready to feel good again? Let's get cracking!
Brickell workers and residents are some of the busiest bees in Miami. You live right next to the heart of the downtown area. You have Miami Beach just next door. Between working at the office and having fun in the sun, you need to be in peak physical condition to enjoy all that Brickell has to offer.
Throw back pain, neck pain, leg pain, or other aches and pains into the mix, and you lose out on so much that makes Miami such a wonderful place to live. Don't despair; there are easy, effective, and affordable chiropractic services to help you relieve back pain at the source.
Chiropractic treatment is ideal for all citizens of Miami. Our Brickell chiropractors can help those who want to improve their health care routine, all the way to those who received medical advice to seek out physical therapy or a treatment plan from a licensed chiropractor.
Feel for yourself how chiropractic care can bring immense pain relief. How great a spinal adjustment can feel. With a wide range of treatment options, you will feel great from the inside-out.
Enjoy holistic pain management, improve your range of motion, and boost your well-being. You'll be in and out in minutes and be wowed by our service and level of care.
SnapCrack Brickell Chiropractic Clinic Location
Receive great spinal decompression and spinal manipulations from your family chiropractor near me in Brickell today. There are no wait times, no need for appointments, and you can treat yourself to walk-in friendly prices when you need it.
We are located at 1055 Brickell Plaza, making us perfect if you live, work, or play in Downtown Miami, FL, East Little Havana, Brickell Hammock, Town Square, Overtown, Spring Garden, or are visiting Miami Beach.
Stop by during your lunch break to get that kink out of your back. Drop on by if you get hurt when enjoying a day in the sun at South Beach. Treat yourself whenever you need it if you live in the area. With such a great Brickell chiropractor near me, you can get quality care at a moment's notice from our friendly and knowledgeable professionals.
Choose the Right Chiropractic Treatment for You
We are the best Brickell chiropractor near me and in the South Miami area. Perfect for all South Florida residents, regardless of whether they need a fix after a back sprain or are suffering from chronic back pain and are looking for a holistic alternative. Our chiropractic center in Brickell caters to you and your needs, and that starts with helping you choose the best option of our services for your spine.
The Crack
The Crack is based on ancient techniques that have been used and passed down by the generations. It involves gentle manipulations and manual pressure and is the go-to option for many looking for immense relief either on a one-off treatment or through ongoing sessions. If you don't want your chiropractor near me to touch your neck, or have other special requirements, simply let your chiropractor know in advance, and they will customize your treatment to suit you best.
The Click
There are many reasons why you may not be comfortable with The Crack. The cracking noise can be disconcerting to some, as it is typically much louder than what you are used to when you stretch yourself. It can also be hard on those with chronic back pain or underlying medical issues.
If you are someone who doesn't enjoy the thought of the Crack, don't worry. The Click is a great alternative. Using a handheld device, your chiropractor will work your spine back into its correct position from the side.
The Drop
For an even more gentle treatment, however, then The Drop is the perfect option. You will lie down on a drop table, which drops in the middle section so that your chiropractor can adjust and push your spine back into place.
Though this sounds more like The Crack, it is very gentle and effective. It works with your body and with gravity so that you can benefit from a regular chiropractic adjustment. It is perfect for older clients, those with chronic conditions, or those who want to be kind to their spine.
Who Should Invest in a Membership?
It is highly recommended to those who want regular medical treatments, or a holistic pain treatment, should invest in our membership. Costing just $49 per month, your membership will include six sessions that you can use at any time in the month, as well as one IV vitamin therapy of your choice. Reduce pain, improve circulation and your nervous system, and improve your health, all at our Brickell chiropractic clinic near me.
Visit Our Clinic in Brickell Today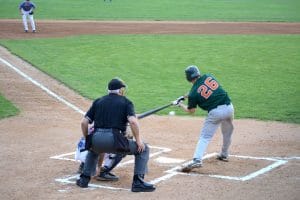 Baseball is a hugely popular sport that many people enjoy. However, injuries can happen while playing the game – whether you are a professional athlete or a novice. The repetitive hitting and throwing motions in baseball put stress on the spine and make players susceptible to strains and back pain. If you notice back pain
Read More »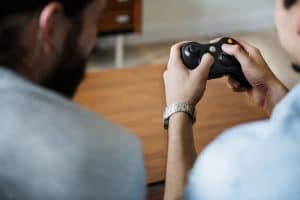 Playing video games is a fun pastime that many people enjoy. However, sitting for long hours can harm your health, particularly when it comes to your spine. Video gaming injuries are becoming increasingly common and include everything from back pain to carpal tunnel syndrome. If you start to experience pain while playing video games, you
Read More »
If you have lower back pain, then you're not alone. Studies show that over half of American adults experience back pain every year. Back pain is a widespread health condition that causes millions of lost workdays every year. Not only can back pain affect your career, but it can also have a significant impact on
Read More »