Professional Back Adjustment in South Miami
Walk-in Chiropractor In South Miami
$29 CHIROPRACTIC ADJUSTMENTS


FIRST TIME AND EVERY TIME​
    No Appointments
    No Hidden Fees
    Don't Like People Touching Your Neck? That's Cool With Us.
Monday: 
Tuesday: 
Wednesday: 
Thursday: 
Friday:
Saturday: 
Sunday: 
12:00 PM – 8:00 PM
12:00 PM – 8:00 PM
12:00 PM – 8:00 PM

12:00 PM – 8:00 PM

12:00 PM – 8:00 PM

10:00 AM – 6:00 PM

Closed
FIRST TIME AND EVERY TIME
Includes any or all of our chiropractic services during your visit.
Want more info? Fill out the form and we will be in touch.
Don't Want Your Neck Touched? That's Cool With Us.
Ready to feel good again? Let's get cracking!
The reason behind SnapCrack's existence, the reason why we began our chiropractic clinic is the same now as it has ever been. We don't think it's fair that people are in pain when they don't have to be. It's as simple as that. It's not fair, and since we can offer back adjustment South Miami that can relieve back pain and other chronic pain issues, as well as additional conditions, we want to make ourselves known and tell people all about it.
It's exciting to be able to offer this kind of specialist chiropractic care to a wide range of people, and the more patients who know that we can offer them pain management and excellent treatment plans, the better.
Our Clients Are Crucial To Us
It's hard to describe just how much SnapCrack value the patients who come to our back adjustment South Miami clinic. We appreciate the time and effort you have taken to visit us, and in return, we promise to give you the ultimate in medical treatments, pain treatment, and chiropractic treatment.
The health care options we can offer are second to none, and our licensed chiropractors are highly skilled and qualified with plenty of experience. You can rest assured that when you come to SnapCrack for pain relief from chronic back pain, that's exactly what you will receive.
Our mission at SnapCrack is to cure pain, and we have the skills to do just that. On top of the chiropractic treatments we can offer, the back adjustment South Miami team is caring and compassionate, ready to help all those who need us. We will create a bespoke treatment plan just for you, and carry out exactly the spinal manipulations that are going to help you the most.
Come To SnapCrack; You'll Easily Find Us
Did you know that chronic back pain and other conditions don't just affect people physically, but they can cause mental health problems too? The stress and discomfort of living in pain for many weeks, months, even years, can have a seriously detrimental effect on every aspect of someone's life, and that means you will desperately need to seek the wide range of medical treatments our highly recommended team can offer.
At SnapCrack, we want to make it as simple as possible for those needing pain relief to visit us and get chiropractic care from us. This is why we choose our locations carefully, ensuring that our South Florida chiropractic clinics are easy to find and have ample parking.
These two facts mean that our chiropractic centers are accessible to all, and we can welcome anyone through our doors, ready to create them a treatment plan and start their recovery from chronic back pain.
Why Is A Walk-In Clinic Good?
You might wonder why SnapCrack chose to open walk-in chiropractic clinics rather than those that patients have to make appointments for. The truth is, it's because walk-ins are better for the patient. Who wants to be suffering from chronic back pain, leg pain, or neck pain, only to be told you have to wait for weeks or more to be seen by a licensed chiropractor?
No one would choose this treatment option if there was an alternative; an alternative that meant the patient could see an expert pain management consultant who can offer excellent chiropractic treatment through a walk-in service. This is exactly what SnapCrack can do at our back adjustment South Miami clinics.
You come to us when you are in pain, and we will treat you with a wide range of chiropractic techniques. It's that simple. There are no catches; there are no downsides. You will see a fully qualified, licensed chiropractor, but you won't have to wait.
Since SnapCrack ensures every patient who comes to us is treated in the right way, we make sure that we take our time with them, talk to them, find out what it is that is troubling them, whether it's chronic back pain or something else such as migraines, insomnia, or perhaps a sporting injury pain.
Understanding this means we can give our patients the treatment plan that is going to help them the most, and ensure they have the knowledge and tools to protect themselves once their chiropractic treatments are finished.
A skilled chiropractor can treat dozens of different complaints and ailments. If there is a link back to the spine, and if we can carry out spinal manipulations to put that spine back in place and relieve back pain and more, then this is what we will do. It's what we started our back adjustment South Miami centers for.
Even if you aren't suffering from chronic back pain, leg pain, neck pain, arm, shoulder, or hip pain, or any other complaint that is usually associated with chiropractic treatment, you should still visit our Miami Beach chiropractor treatment centers for medical advice. It may be that our licensed chiropractors can help you, and your pain can be reduced or eliminated right away.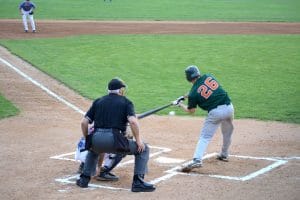 Baseball is a hugely popular sport that many people enjoy. However, injuries can happen while playing the game – whether you are a professional athlete or a novice. The repetitive hitting and throwing motions in baseball put stress on the spine and make players susceptible to strains and back pain. If you notice back pain
Read More »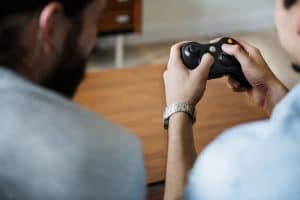 Playing video games is a fun pastime that many people enjoy. However, sitting for long hours can harm your health, particularly when it comes to your spine. Video gaming injuries are becoming increasingly common and include everything from back pain to carpal tunnel syndrome. If you start to experience pain while playing video games, you
Read More »
If you have lower back pain, then you're not alone. Studies show that over half of American adults experience back pain every year. Back pain is a widespread health condition that causes millions of lost workdays every year. Not only can back pain affect your career, but it can also have a significant impact on
Read More »