Professional Back Adjustment in Hialeah
Walk-in Chiropractor In Hialeah
$29 CHIROPRACTIC ADJUSTMENTS


FIRST TIME AND EVERY TIME​
    No Appointments
    No Hidden Fees
    Don't Like People Touching Your Neck? That's Cool With Us.
Monday: 
Tuesday: 
Wednesday: 
Thursday: 
Friday:
Saturday: 
Sunday: 
12:00 PM – 8:00 PM
12:00 PM – 8:00 PM
12:00 PM – 8:00 PM

12:00 PM – 8:00 PM

12:00 PM – 8:00 PM

10:00 AM – 6:00 PM

Closed
FIRST TIME AND EVERY TIME
Includes any or all of our chiropractic services during your visit.
Want more info? Fill out the form and we will be in touch.
Don't Want Your Neck Touched? That's Cool With Us.
Ready to feel good again? Let's get cracking!
One of the underlying principles of SnapCrack, back adjustment Hialeah clinic, and one that everyone who works there stands by is that people should not have to suffer if they do not need to. Chronic back pain already claims career, hobbies, sleep, relationships, and lifelong dreams, so why should it be something that has to linger and, during that time when it is not being treated, just cause more distress and upset?
The truth is it should not. Chronic back pain ruins lives, but those lives can be put together with the right expert chiropractic care – the kind of chiropractic care that SnapCrack can offer at our walk-in clinic in South Florida.
The sooner this is done, the better, because less will be lost and it will be easier to put your life back together. Because of this idea, SnapCrack was born. We are exceptional when it comes to spinal manipulations for chronic back pain, and our treatment plans are superb.
We do all this through our walk-in chiropractic center, so you do not have to make an appointment and you do not have to wait – in pain – for your time to see us. If you need help, if you are suffering and have chronic back pain, neck pain, leg pain, or anything else after an accident or because of a condition, you can come to us at any time. Visit our chiropractic clinic for pain management and pain relief, and you will soon understand why this is crucial.
Chiropractic treatment is an alternative therapy, and it focuses on the spine most of all. This is due to the underlying principle of chiropractic care that the spine is linked to every other part of the body via the nervous system. Because of this, when the spine is pushed out of alignment as can often happen in an accident or a fall, for example, other parts of the body can feel pain and your range of motion can become limited.
Since the spine is a delicate area of the body for all its strengths, this misalignment can happen a lot, sometimes resulting in serious chronic back pain, sometimes resulting in a feeling of slight discomfort, and everything in between. So, although we do treat the spine at our chiropractic center in Hialeah, SnapCrack actually treats the entire body.
A spine that has become dislodged and out of alignment can result in chronic back pain as we have said. It can also cause muscle spasms, migraines, stress and tension, sciatica, whiplash, acute pain in the legs, hips, shoulders, and neck, even digestive disorders such as fibromyalgia.
There are dozens of conditions that, with the right chiropractic treatment, can be cured, or at least made less severe. So, if you are wondering whether a licensed chiropractor would be able to give you the pain relief you are looking for, coming to SnapCrack's walk-in clinic is the best advice we can give. Let our experts talk to you, and we can offer you a treatment plan that will suit your condition, your needs, and your lifestyle.
Not Just Cure: Prevention Too
SnapCrack, the experts in chiropractic care in South Florida, always have our patients' best interests at heart, and this means that we can offer pain relief and medical treatments to a variety of people for a variety of ailments.
This is why our treatment plans are bespoke, tailored to each patient rather than something taken off the shelf because it happened to work once before. Just because it worked well for one patient that does not mean it is the right set of treatment options for another. Our licensed chiropractors need to discuss each aspect of your pain management with you before they can create your treatment plan.
The treatment plan is very special, indeed. This is the plan that will lay out just how your pain relief will happen, detailing each chiropractic treatment and the medical advice we offer on top of the spinal decompression and adjustments that will be carried out. This is what makes SnapCrack's back adjustment Hialeah stand out – have a follow-up plan for aftercare that includes giving the patient themselves the knowledge they need to keep themselves safe in the future and minimize the risk of the pain and damage reoccurring.
We give this knowledge to our patients because we care for them; their pain management is as important to us at SnapCrack as it is to them.
If you are suffering from chronic pain and you need the chiropractic care that SnapCrack can give you, do not delay; come to us today. There is no need to make an appointment, so come to one of our South Florida chiropractic centers and start your treatment as soon as you can. The sooner you start, the sooner your chronic back pain will be relieved, and that should not be something you have to wait for.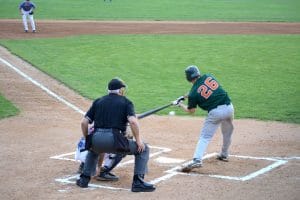 Baseball is a hugely popular sport that many people enjoy. However, injuries can happen while playing the game – whether you are a professional athlete or a novice. The repetitive hitting and throwing motions in baseball put stress on the spine and make players susceptible to strains and back pain. If you notice back pain
Read More »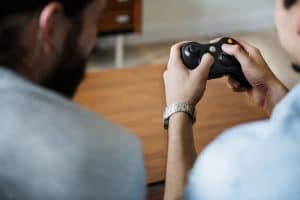 Playing video games is a fun pastime that many people enjoy. However, sitting for long hours can harm your health, particularly when it comes to your spine. Video gaming injuries are becoming increasingly common and include everything from back pain to carpal tunnel syndrome. If you start to experience pain while playing video games, you
Read More »
If you have lower back pain, then you're not alone. Studies show that over half of American adults experience back pain every year. Back pain is a widespread health condition that causes millions of lost workdays every year. Not only can back pain affect your career, but it can also have a significant impact on
Read More »