Back Pain Chiropractor near Miami Springs
Walk-in Chiropractor In Hialeah
$29 CHIROPRACTIC ADJUSTMENTS


FIRST TIME AND EVERY TIME​
    No Appointments
    No Hidden Fees
    Don't Like People Touching Your Neck? That's Cool With Us.
Monday: 
Tuesday: 
Wednesday: 
Thursday: 
Friday:
Saturday: 
Sunday: 
12:00 PM – 8:00 PM
12:00 PM – 8:00 PM
12:00 PM – 8:00 PM

12:00 PM – 8:00 PM

12:00 PM – 8:00 PM

10:00 AM – 6:00 PM

Closed
FIRST TIME AND EVERY TIME
Includes any or all of our chiropractic services during your visit.
Want more info? Fill out the form and we will be in touch.
Don't Want Your Neck Touched? That's Cool With Us.
Ready to feel good again? Let's get cracking!
With a little combination of spinal manipulations, coupled with spinal decompression and a few specialist tools in the hands of a licensed chiropractor, we can help you relieve back pain at the source. Say goodbye to chronic back pain, to irritating neck pain, or even to baffling leg pain. By freeing the nervous system along your spine from any pinches or pressure and building back your spine's strength, we can help provide you effective, holistic pain treatment for a wide variety of back-related problems.
We have several locations for those looking for a back-pain chiropractor near Miami Springs. We can help you forget pain suffered and are ideal for those who have received medical advice to seek out chiropractic care. Our highly recommended clinics are perfectly within reach, regardless of whether you want to pop into our Hialeah chiropractic clinic, our location in Downtown Miami, FL, or are on the other side of the city and want a quick session with our South Miami chiropractors.
We are here for everyone who lives and works in Miami because you cannot live life to its fullest when you are held back by back pain.
Services at our Chiropractic Clinic Near Miami Springs
Our chiropractic clinics located throughout South Florida all offer a wide range of exceptional pain treatment services, perfectly suited for clients of all needs. We can even customize your session further, so if you don't want anyone to touch your neck or be careful of something specific, let your family chiropractor know, and we will do our best to help you feel wonderful.
1.    The Crack
When it comes to pain relief, chiropractic therapy is the perfect combination of lasting results and the feel-good benefits of the best stretch you've ever had in your life. The first of our treatment options is The Crack.
This is our manual adjustment option. Your family chiropractor will move your body and use downward, manual pressure to adjust your spine back into position. In the process of this chiropractic treatment, you will hear cracks, but don't worry!
Just like when you crack your muscles, or even when you stretch, the crack you will hear with this medical treatment is the sound of gas releasing from your joints. It is not dangerous for your back, but it can be a bit rough if you need gentle treatment.
2.    The Click
The Click is gentler, making it better suited to those who feel uncomfortable with The Crack or those who need more gentle treatment along their spine. Your chiropractor will have a handheld device and work to push your spine back into correct alignment. As it works from the side, you won't hear a cracking noise.
3.    The Drop
The gentlest treatment plan of all the options we offer at our back pain chiropractor near Miami Springs is The Drop. We will use a drop table to provide the downward pressure, and in just a few minutes, you'll feel a reduction in pain and ongoing relief from symptoms.
4.    IV Vitamin Therapy
Our chiropractor clinic near Miami Springs offers more than just chiropractic care. We also offer IV vitamin therapy to help improve your health and immune system. These treatments have become increasingly popular as part of everyday health care routines but typically come at extortionate prices.
We wanted everyone to be able to enjoy the benefits of IV vitamin therapy, which is why ours cost just $35 for non-members. Members get one IV vitamin booster per month included in their membership price, and if you want more, you can treat yourself to additional boosters for just $19.
What to Expect from the Best Back Pain Chiropractor Near Miami Springs
We have Hialeah chiropractors and Miami Beach chiropractors, so you have a choice of back pain chiropractors near Miami Springs for your pain management treatment options. Your spinal adjustment will reduce pain, increase your range of motion, and help you feel like the best version of yourself.
There is so much to look forward to when coming to visit our chiropractic clinic near Miami Springs.
A Dedicated Team
Everyone on our team is dedicated to their craft and believe wholeheartedly in the effects of physical therapy and chiropractic care on a person's life. They are what makes our services so wonderful, and why you will want to visit again and again.
A Dedicated Treatment Plan
A dedicated treatment plan is ideal for those with chronic conditions relating to their spine or nervous system. Medical experts have long recommended chiropractic therapy as a pain management option for those with spine-related conditions.
Up-Front and Transparent Pricing
If there needed to be any other reason to return again and again to our chiropractic center near Miami Springs for one-off pain or chronic back pain, it is our pricing model. There are no hidden fees, savings to be had for members, and a no-fee cancellation policy. You will be able to keep your health care in your control.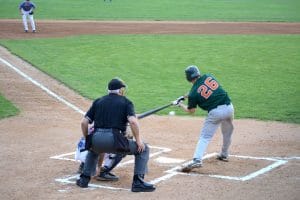 Baseball is a hugely popular sport that many people enjoy. However, injuries can happen while playing the game – whether you are a professional athlete or a novice. The repetitive hitting and throwing motions in baseball put stress on the spine and make players susceptible to strains and back pain. If you notice back pain
Read More »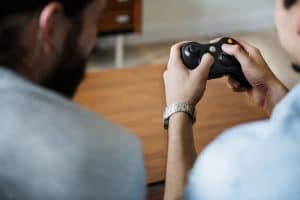 Playing video games is a fun pastime that many people enjoy. However, sitting for long hours can harm your health, particularly when it comes to your spine. Video gaming injuries are becoming increasingly common and include everything from back pain to carpal tunnel syndrome. If you start to experience pain while playing video games, you
Read More »
If you have lower back pain, then you're not alone. Studies show that over half of American adults experience back pain every year. Back pain is a widespread health condition that causes millions of lost workdays every year. Not only can back pain affect your career, but it can also have a significant impact on
Read More »