Miami FL Walk-in Chiropractor
Walk-in Chiropractor In South Miami
$29 CHIROPRACTIC ADJUSTMENTS


FIRST TIME AND EVERY TIME​
    No Appointments
    No Hidden Fees
    Don't Like People Touching Your Neck? That's Cool With Us.
Monday: 
Tuesday: 
Wednesday: 
Thursday: 
Friday:
Saturday: 
Sunday: 
12:00 PM – 8:00 PM
12:00 PM – 8:00 PM
12:00 PM – 8:00 PM

12:00 PM – 8:00 PM

12:00 PM – 8:00 PM

10:00 AM – 6:00 PM

Closed
FIRST TIME AND EVERY TIME
Includes any or all of our chiropractic services during your visit.
Want more info? Fill out the form and we will be in touch.
Don't Want Your Neck Touched? That's Cool With Us.
Ready to feel good again? Let's get cracking!
If you were to ask us what our ultimate goal is at SnapCrack Miami chiropractorv, we wouldn't have to think awfully hard. Our main aim is to assist as many people as possible when it comes to chiropractic care. This was why we came into being, and it's what we will continue to do for many years to come.
We offer exceptional, highly skilled, professional chiropractors for flexible, on the day treatment that can make all the difference in the world to a patient. It's what makes SnapCrack the go-to chiropractor in the Miami area, and even further afield works on the spine and so much more besides.
We don't just cure back pain; we do a lot more than that. We can cure all kinds of pain since the spine is linked to every other area of the body via the nervous system. By moving the spine, we can solve problems that include neck, shoulder, hips, and legs.
We can cure muscle spasms and tension. We can reduce the problems that fibromyalgia can bring, and we can reduce migraines and tension headaches. Sciatica and scoliosis are within our realm of healing, and so too are dozens of other conditions. You might be surprised when you really start to investigate what it is, we can do for you, and for so many others.
Because chiropractic care is an alternative therapy that is completely natural and non-invasive, it can often be the ideal way to help someone, whatever pain they are feeling.
Prevention Is Just as Important as A Cure
It is, of course, massively important to cure any pain that anyone is experiencing, and if this is something, we can do at SnapCrack, we will. We pride ourselves on the fact that we will do what it takes to help people feel more like themselves again. Yet, when you think about it, prevention is also essential. No one wants to have been to a Miami FL chiropractor for help only to find that they accidentally trigger their injury again not long afterward.
By ensuring that our patients are fully aware of how they can protect themselves from this happening again, we give them all the information and advice they need. They will not only have their pain relieved, and their mobility returned, but they will also have plenty of guidance about what to do in the long term thanks to our exceptional aftercare service.
You Don't Have to Be in Pain
You don't have to be in pain to see a Miami FL chiropractor like SnapCrack. You don't have to have mobility issues. You might be feeling fine. That's not a problem; you can still happily benefit from a visit to a chiropractor, particularly a walk-in, great value one, which is exactly what you will get from us.
So why would you visit a chiropractor if you aren't in pain or suffering in any discernible way? You would visit became even a slight misalignment of the spine can cause problems, and although you might not notice them in your daily life when the spine is realigned, and the tension is reduced, you will feel fantastic. You didn't know just how tense you were, but once you have visited a chiropractor, you will undoubtedly feel the difference.
The Benefits of a Walk-In Chiropractor
Why should you have to wait to see a Miami FL chiropractor? At SnapCrack, we see no reason why this should be the case, and why you should have to suffer for any longer than strictly necessary.
In most cases, you will need to make an appointment to see a chiropractor, and although the service you receive might be exceptional, if you have had to wait for a long time to get there, more damage might have been done. You could be suffering even more than ever before, and none of it needed to happen.
It didn't need to happen because SnapCrack is here. We offer a walk-in service to ensure that anyone who needs our help can get it not in a week, not in a month, but right now, today. You will be seen by a highly skilled, professional, qualified chiropractor, and the same care and attention will be given to you as it would be if you had to wait somewhere else.
In fact, our customer service, aftercare, and treatments are so excellent that we can promise you will find comfort and pain relief with us, and you won't have to wait for it to happen either.
We make each patient a promise here at SnapCrack. We promise always to help you, no matter what you need from us. If you walk through our door with a chiropractic condition, we will treat you.
We know we can help you, and we know how to ensure you are as pain-free as possible, with increased mobility. What does this do? It gives you your life back.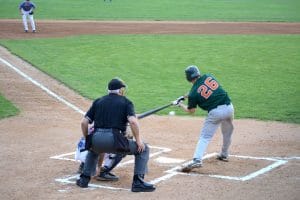 Baseball is a hugely popular sport that many people enjoy. However, injuries can happen while playing the game – whether you are a professional athlete or a novice. The repetitive hitting and throwing motions in baseball put stress on the spine and make players susceptible to strains and back pain. If you notice back pain
Read More »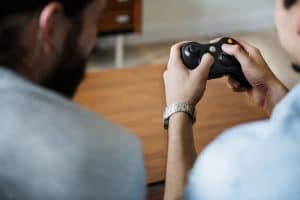 Playing video games is a fun pastime that many people enjoy. However, sitting for long hours can harm your health, particularly when it comes to your spine. Video gaming injuries are becoming increasingly common and include everything from back pain to carpal tunnel syndrome. If you start to experience pain while playing video games, you
Read More »
If you have lower back pain, then you're not alone. Studies show that over half of American adults experience back pain every year. Back pain is a widespread health condition that causes millions of lost workdays every year. Not only can back pain affect your career, but it can also have a significant impact on
Read More »