Miami Chiropractor Near Sunset Place
Walk-in Chiropractor In South Miami
$29 CHIROPRACTIC ADJUSTMENTS


FIRST TIME AND EVERY TIME​
    No Appointments
    No Hidden Fees
    Don't Like People Touching Your Neck? That's Cool With Us.
Monday: 
Tuesday: 
Wednesday: 
Thursday: 
Friday:
Saturday: 
Sunday: 
12:00 PM – 8:00 PM
12:00 PM – 8:00 PM
12:00 PM – 8:00 PM

12:00 PM – 8:00 PM

12:00 PM – 8:00 PM

10:00 AM – 6:00 PM

Closed
FIRST TIME AND EVERY TIME
Includes any or all of our chiropractic services during your visit.
Want more info? Fill out the form and we will be in touch.
Don't Want Your Neck Touched? That's Cool With Us.
Ready to feel good again? Let's get cracking!
Do you find it hard to get out of bed in the morning because of chronic back pain? Does it make holding down a full-time job – or any job – impossible? Do you have problems when you go out because you're never sure when your acute neck pain is going to cause you an issue and you're afraid to leave your home because your leg pain could strike at any moment?
If so, you're not alone. In fact, as many as a third of the entire US adult population has some kind of back pain that means their normal, everyday life is negatively affected. Whether the chronic back pain means they can't get to sleep so they are always feeling exhausted, or whether it's a range of motion problem that means they can't walk long distances or really leave their homes at all, the pain and the resulting issues can be devastating.
Luckily, help is at hand. SnapCrack, a chiropractor in South Miami near Sunset Place, is here to help you. With fully licensed chiropractors on our team, and a warm and welcoming clinic to visit, you can be sure of receiving the ultimate in professional chiropractic care and medical advice for pain relief.
Getting help from a South Miami chiropractor near Sunset Place doesn't mean having a hard task ahead of you. SnapCrack makes it as easy as possible for everyone to be treated, no matter what their condition is or how it manifests. If it's pain and your spine needs to be adjusted, we can assist.
You might already know that a chiropractic center is the place to go when you need help with pain management. Perhaps your doctor has suggested that the best thing you can do is visit a South Miami chiropractor clinic for pain relief.
Maybe it was a friend or family member who told you that SnapCrack is the place to go; after all, we do come highly recommended. Whatever pointed you in the direction of a chiropractic clinic, we're pleased it happened because we know we can help you.
SnapCrack is particularly able to help you because we are a walk-in chiropractic clinic. You don't need to make an appointment with us; you can visit us at any time, and you don't need to let us know.
You might make plans to come to us on a certain day, or you might be passing and see our sign and decide to come inside on the spur of the moment – either scenario is fine. We don't mind why or how you decided to come us SnapCrack for medical advice and pain treatment; we're just glad you did.
We Are Relaxed and Caring
Not many people enjoy going to a clinic. It generally means they are feeling unwell, or they are suffering and need pain relief. They might have had an accident, or a condition they have developed might be worse than before. Even if it's just a check-up, going to see a doctor can be a concern for some.
This is why we ensure that our South Florida chiropractic clinics are friendly and welcoming. We don't want anyone to be afraid to come to us, especially when we know that we can offer excellent pain relief to so many people.
Being nervous is entirely normal, but you should know that SnapCrack is a kind, caring, professional chiropractic clinic, and we will work hard to put you at your ease. There is nothing to worry about, and everything to gain when your favorite family chiropractor treats your chronic back pain.
At SnapCrack, our South Miami chiropractor near Sunset Place, we are passionate about helping all those who need us. After all, chiropractic treatments are for everyone; there are no age limits or barriers to use. There is no recovery time either since this is a non-invasive, natural set of procedures that includes spinal decompression and spinal adjustment.
The main reason for choosing to open SnapCrack as a walk-in chiropractic center was to treat more people, and it works; we can help all who need us.
It may even surprise you just what a licensed chiropractor can help you with. Apart from pain that is linked to the spine, including chronic back pain, neck pain, and leg pain, we can treat you for pregnancy pains, sciatica, insomnia, migraines and tension headaches, stress, fibromyalgia, muscle tension, sporting injuries, and more. The spine is connected to the entire body thanks to the nervous system, so it is responsible for a lot more discomfort than you might imagine.
SnapCrack can remove this discomfort by using spinal manipulations to align everything once again. A chiropractor's main aim is to readjust the spine using expert spinal adjustments to ensure that pain throughout the body is reduced and ideally eliminated. Your pain might not be chronic back pain, but that doesn't mean a chiropractor can't help you – find out more by coming to SnapCrack's chiropractor in South Miami near Sunset Place today.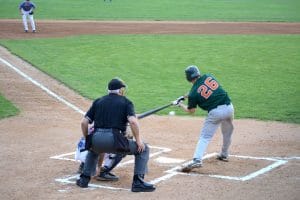 Baseball is a hugely popular sport that many people enjoy. However, injuries can happen while playing the game – whether you are a professional athlete or a novice. The repetitive hitting and throwing motions in baseball put stress on the spine and make players susceptible to strains and back pain. If you notice back pain
Read More »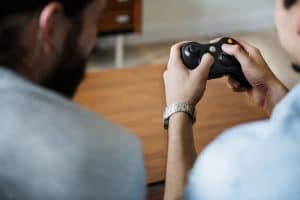 Playing video games is a fun pastime that many people enjoy. However, sitting for long hours can harm your health, particularly when it comes to your spine. Video gaming injuries are becoming increasingly common and include everything from back pain to carpal tunnel syndrome. If you start to experience pain while playing video games, you
Read More »
If you have lower back pain, then you're not alone. Studies show that over half of American adults experience back pain every year. Back pain is a widespread health condition that causes millions of lost workdays every year. Not only can back pain affect your career, but it can also have a significant impact on
Read More »