Miami Chiropractor Near Hialeah
Walk-in Chiropractor In Hialeah
$29 CHIROPRACTIC ADJUSTMENTS


FIRST TIME AND EVERY TIME​
    No Appointments
    No Hidden Fees
    Don't Like People Touching Your Neck? That's Cool With Us.
Monday: 
Tuesday: 
Wednesday: 
Thursday: 
Friday:
Saturday: 
Sunday: 
12:00 PM – 8:00 PM
12:00 PM – 8:00 PM
12:00 PM – 8:00 PM

12:00 PM – 8:00 PM

12:00 PM – 8:00 PM

10:00 AM – 6:00 PM

Closed
FIRST TIME AND EVERY TIME
Includes any or all of our chiropractic services during your visit.
Want more info? Fill out the form and we will be in touch.
Don't Want Your Neck Touched? That's Cool With Us.
Ready to feel good again? Let's get cracking!
SnapCrack is an outstanding Miami chiropractor in Hialeah. We use only the most up to date chiropractic care techniques to help our patients because, of course, they are our priority, and we care about making them pain-free and giving them a greater range of motion.
These are both issues that spinal problems can lead to – pain and problems with mobility – so it is SnapCrack's duty to use the right spinal manipulation to put things right again. Anyone who comes to us and asks for help, anyone who needs us, will be treated with the very best in chiropractic care.
The chiropractic treatments we can offer at SnapCrack, our Hialeah chiropractor clinic, is extremely important. This is what we base our entire clinic around, and it is what our patients need from us the most. We can offer the very best in chiropractic care from a licensed chiropractor in our South Florida clinics. Our chiropractic experts have many years of experience, and their qualifications are impressive.
Yet we are more than the chiropractic care treatments such as spinal decompression that we offer at SnapCrack, Miami chiropractor in Hialeah. We can treat a wide range of different complaints and ailments, and we also give wonderful aftercare service.
That means we do not just treat you and leave you to go on with your life; we treat you with the best pain treatment we can offer, and then we give you an ongoing treatment plan that will show you how to take care of yourself in the future. It is this kind of attention to detail that makes us your ideal family chiropractor in Miami. We will take care of you now, and in the future.
Our Walk-In Service at SnapCrack
If you thought that our fully rounded service was what made SnapCrack unique, once we tell you this is only part of the story, you will know that we are the right chiropractic centers to come to for pain relief.
Something else that makes us special and helps us to stand out as an amazing Hialeah chiropractor is our walk-in service. We are keen to help as many people as we can, and if we asked everyone who wanted our spinal manipulations and various treatment options to make an appointment, we would not be able to see as many people at all.
We do not ask anyone to make an appointment. We are open for you at all times, and you simply need to decide to come to one of our chiropractors in Miami – all of which are easy to find and are completely accessible – to get started on your pain relief for chronic back pain, leg pain, neck pain, and more.
Do not worry; just because you are not having to make an appointment that does not mean that the team who are taking care of you are not professional, experienced, and qualified; they are. We have licensed chiropractors working for us who can determine exactly the right treatment plan for you and get your journey to living pain-free started quickly. Your health care is our priority.
What Is the Root Cause of The Pain?
A good chiropractor – just like the ones who are working at SnapCrack's Miami chiropractor in Hialeah – must be able to detect the root cause of the pain their patients are suffering from. It might be that the pain is in the neck, shoulders, or leg, but that it begins in the spine because it is out of alignment.
Even the smallest measurement of it being out of place can cause you chronic back pain and so much more. This is why having an expert chiropractor to help you, to carry out a wide range of different chiropractic techniques and spinal adjustments, is the best option.
At SnapCrack, we look for the root cause as a matter of course. We talk to our patients and find out about exactly how their pain began. We ask questions to delve deeper, and we listen carefully to the answers since this is what will help us offer you the right medical advice and pain treatment for your needs.
If you have never even thought about chiropractic care before, it is natural you might not know exactly what it is the experts at SnapCrack's Miami chiropractor in Hialeah can do to help those who are suffering. SnapCrack can help to relieve pain associated with many different conditions, and we do this by:
Spinal decompression, spinal adjustment, and spinal manipulation
Rehabilitation through physical therapy
Reducing or eliminating chronic back pain, leg pain, neck pain, and more
Offering advice about how to take care of your spine in the future
Many people could benefit from chiropractic treatments for all kinds of conditions, including migraines, stress, and digestive issues such as fibromyalgia. Once you know what a chiropractor can do and how much of the body the spine influences, you will want to make a start. You do not need to book an appointment online to see us, you can pop in whenever you have the time.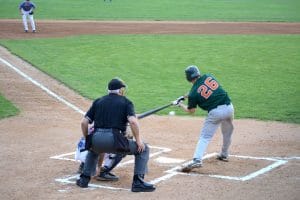 Baseball is a hugely popular sport that many people enjoy. However, injuries can happen while playing the game – whether you are a professional athlete or a novice. The repetitive hitting and throwing motions in baseball put stress on the spine and make players susceptible to strains and back pain. If you notice back pain
Read More »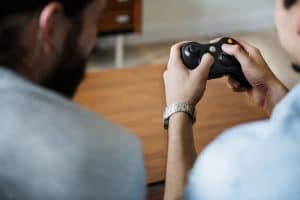 Playing video games is a fun pastime that many people enjoy. However, sitting for long hours can harm your health, particularly when it comes to your spine. Video gaming injuries are becoming increasingly common and include everything from back pain to carpal tunnel syndrome. If you start to experience pain while playing video games, you
Read More »
If you have lower back pain, then you're not alone. Studies show that over half of American adults experience back pain every year. Back pain is a widespread health condition that causes millions of lost workdays every year. Not only can back pain affect your career, but it can also have a significant impact on
Read More »